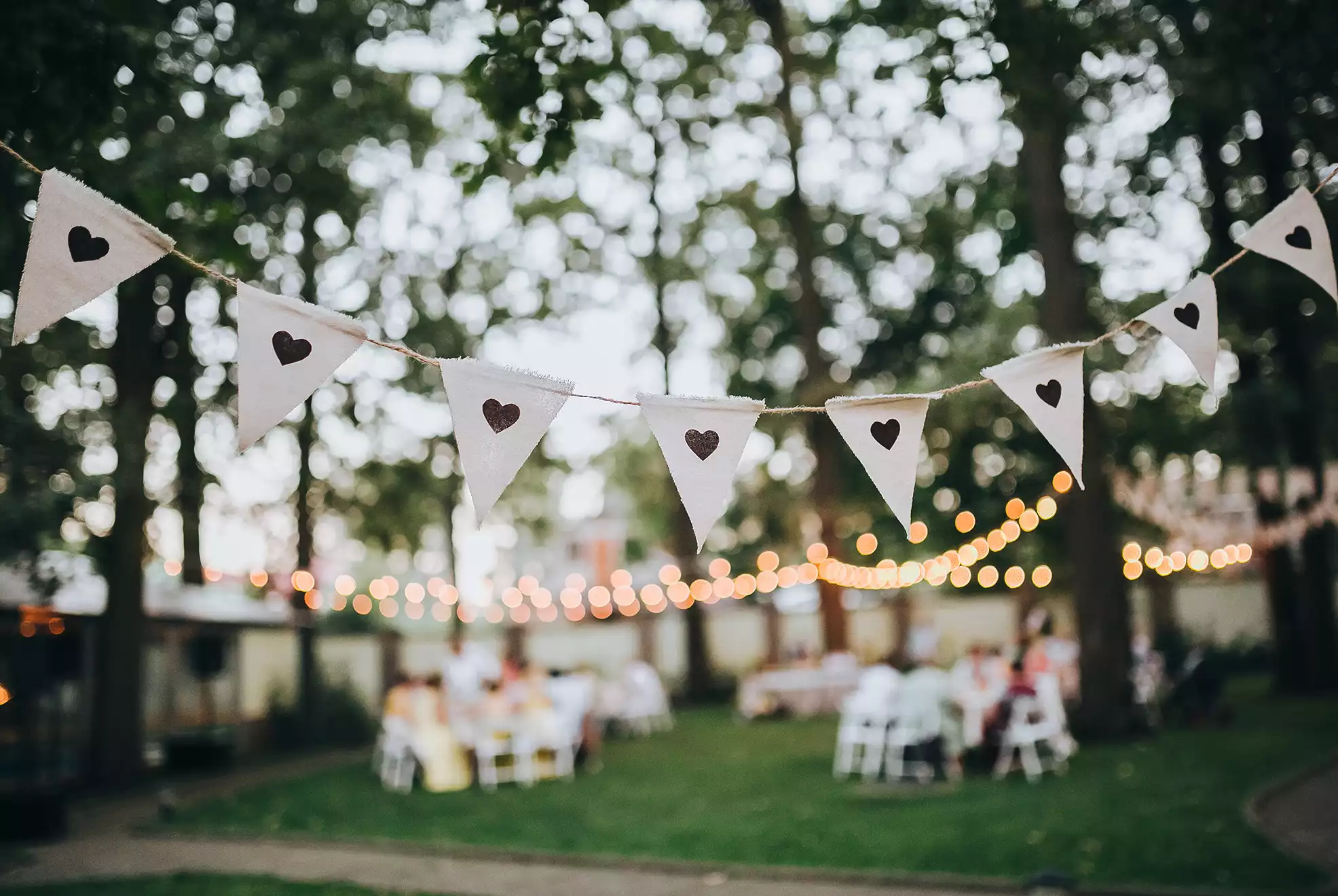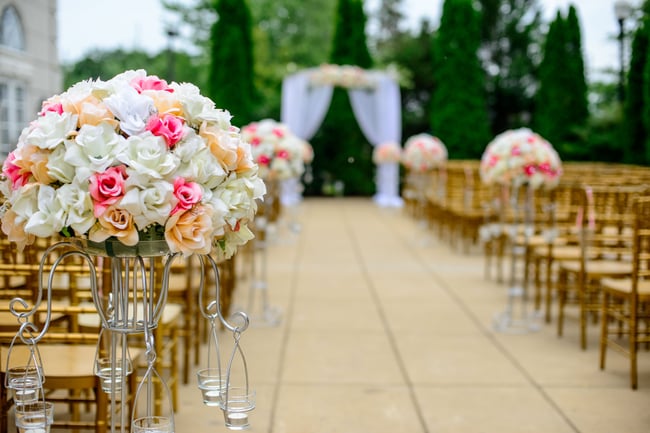 With so many 2020 weddings rescheduled or planning postponed due to the pandemic, the number of weddings in the U.S. next year is estimated to be the highest since 1984 at 2.5 million (The Wedding Report). This surge in weddings is likely to extend beyond 2022 as even more couples get engaged. Since wedding planning lasts months—or even years nowadays—the best time to connect with couples and secure wedding bookings is right now.
In this article, we're sharing wedding event trends we're seeing on The Bash this year and tips on how to get more wedding bookings.
Wedding Bookings Are on the Rise!
Are people actually planning weddings & are vendors actually getting booked?
Yes! So far in 2021, over 25K requests for weddings have come through The Bash with requests increasing significantly each month. Just last month, requests for wedding events doubled compared to the start of the year! Thousands of requests are also coming through for 2022 wedding celebrations already.
Who are the top vendors being booked for weddings right now?
🎸 Live Bands
🎻 String Quartets
🎧 DJs
🎷 Solo Musicians
✏️ Caricaturists
🍸 Bartenders
💍 Officiants
🚌 Party Buses
🎉 and more!
How much have vendors on The Bash earned for weddings so far this year?
In 2021 so far, vendors on The Bash have collectively earned over $2 million for wedding events!
Tips on Getting Booked For More Weddings
If you're interested in taking on more wedding events, take a look at our top 5 easy and effective tips for getting wedding bookings:
1. Make it Personal.
Couples appreciate a personal experience when it comes to booking vendors for their wedding day. After all, they are trusting your business to help make their dream day a reality, and however big or small, weddings are intimate events. That's why it's important to show your personality and form a connection with couples from the start. Begin by congratulating the couple on their engagement and adding a personal touch to your message. The more you know a couple, the better the experience you can provide for their wedding day.
2. Respond Quickly.
Responding in a timely manner not only communicates your interest in providing your services at the couple's wedding, but also increases your chances of securing the booking over other vendors. Make an effort to respond to requests ASAP or in less than 24 hours. However, don't sacrifice quality, personal responses for quick replies!
3. Share Examples of Past Work.
Providing examples of work for past wedding clients on social media, your personal site, your profile on The Bash, or anywhere else your business can be found is extremely important. It gives couples an idea of what to expect if they hire your business. Sharing examples from a wedding that is similar to what the couple is looking for or referencing your best work (even if the couple stumbled upon it on their own) is a great way for you and couples to set expectations.
4. Form an Open Line of Communication.
Making yourself easily accessible is also critical. Following up with couples after sending a quote and being available to meet with them virtually or in person can be an important step in securing the booking. The months and weeks leading up to the wedding are also important times to be reachable as initial requests may change. Clearly and frequently communicating with each couple not only eases the booking process as all questions are answered but also demonstrates your dedication to their special day.
5. Create a Partnership.
It's important to view each couple as a potential partnership. If they have requests, be flexible and take on the challenge or suggest alternatives. Go the extra mile to provide other ideas or add onto their requests to make the experience even better. Don't overlook the importance of all parties being on the same page. Keeping track of deposits and payments, sending reminders, asking about last-minute requests, and confirming the day-of details for the wedding are all important in making sure the event runs smoothly. Plus, these steps make the entire wedding planning process easier for the couple and ensure a strong partnership throughout.
---
Ready for more wedding bookings?
Now's the time to get your business in front of couples who are hiring all types of vendors for their big day. If you have a profile on The Bash, make sure it's up-to-date and you're looking your best. If you're not already advertising on The Bash, learn more about our membership options and features.
_
What's your key to getting booked for weddings? Comment below!