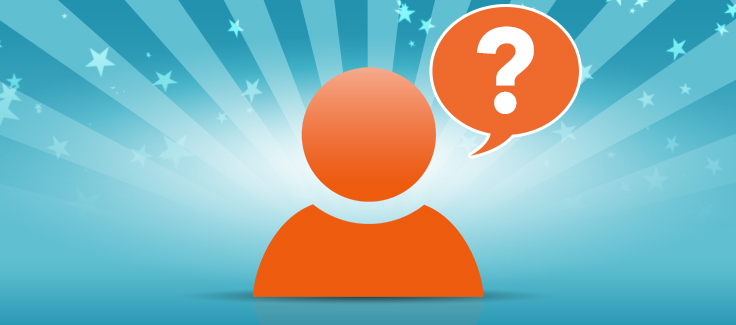 What is client customization? Well, for one, it's an absolutely essential component to any working business model. That is to say, if you're a professional in the event industry (and even if you're not!) understanding and incorporating elements of customization is critical to the foundation of your business. So again we ask, what exactly is client customization?
The term itself refers to the act of personalizing your interactions with a potential or booked client. It can be as small as always including the client's name in your initial response to a gig request, or as substantial as crafting an entire performance on behalf of an individual or company. It's what you do as a professional to tailor a truly exceptional experience for each customer.
Read on to see how your approach stacks up against these keys to client customization.
1. Ask Questions: Often clients are willing to share with you personal stories about their past, their preferences, and the penchants of their guests. But only if you ask the right questions. Come prepared to your initial meeting with a series of questions designed to get a feel for the individual, the couple, or the company as a whole. What are their likes and dislikes? Who might get a kick out of a special shout out? What's a fun fact about the CEO? From there, you'll find it won't be difficult to extract all the information you could possibly need to really personalize your work for their event.
I'll always start by asking the client tons of questions. You have to remember, it's often their first time planning, say, a wedding. They might not know up front everything they should provide me with, so it's up to me to make sure I collect all the information I need to make their day special.
- Kat Langdon, Jazz Singer
2. Think Outside the Box: Every service type is capable of being customized. Take a look at what's in your toolbox (i.e. props, songs, handouts, scripted dialogue) and how you might customize what's there in a totally unique way. For example, a variety entertainer might consider incorporating a funny inside joke or a silly nickname for a certain individual— fun nuggets first learned when asking all those questions— into the dialogue they've devised for their routine. When you take the time to put a creative touch on certain elements of your work, you'll stand out in the client's mind as not only attentive, but original. And who wouldn't like that?
I develop ideas for a personalized show, then I collaborate with the client over the course of roughly two weeks on the content or message they'd like included. This allows me to create the strongest, most unique routine possible.
- Tom Crowl, Ventriloquist
3. Go the Extra Mile: Ask any professional how they've managed to stay in touch with a client months or even years after an event and chances are they'll say it's because they went above and beyond to develop a special relationship with them from the start. Not only did the vendor work closely with the client to create the perfect playlist for their big event, but they also sent them a CD with those same songs as an unexpected gift after the fact. It's not just a matter separating yourself from the competition to win the gig, but also distinguishing your business during and after an event, too. Keep a record of all the weddings you do, and send the couple an anniversary card each year. Be sure to grab a candid photo of you and the client having a blast and send a copy of it along with a thank you card one or two weeks out from the event. These are the tiny gestures that make the strongest impact when it comes to client retention and positive word-of-mouth advertising.
We recently had a couple t-shirts printed with the birthday boy's name on the front. My staff and I wore them as a surprise at his party and the mother was beyond ecstatic. She couldn't believe we would do something customized like that without ever even being asked… It's all about making the client really feel special!
- Jonathon Page, Photo Booth Rental
This is the level of care and attention that will leave clients at their happiest. And when a client is left smiling and feeling special at the end of the day, they're far more likely to refer you to a friend, or even book you again. So designate some time today to think up a few customizable components to your business.
What are some of your approaches to client customization? Share your strategies in the comment section below.
-