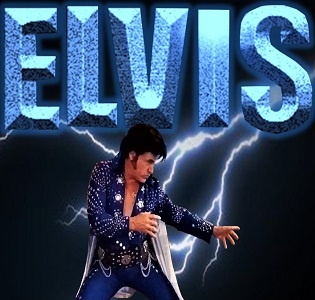 Congrats to Rick Torres! 800 Bookings!
Rick Torres, an Elvis Impersonator from San Jose, California, recorded his 800th GigMasters booking on October 16th! Rick has been a GigMasters "Best Of" Award winner every year since 2008 and has 565 verified client reviews. Not only is he one of GigMasters' most popular performers - Rick has toured with Rascal Flatts and has been featured in a CMT music video as well as a Google commercial! He is available to book for singing telegrams, Elvis meet & greet appearances, TV shows, commercials and films.
We wanted to spotlight his accomplishments and reached out to Rick to help share his story:
When did you start a GigMasters member?
I started with GigMasters in 2007. At first it was a little bit new for me and then I remember my first show Golden Valley Harley-Davidson in Los Banos. It was an amazing show, very hot, but will always be a fun reminder that the first show I had with GigMasters was over the top and so much fun. It made me look forward to what the future held with you guys.
Can you share your success story with us?
I'm a firm believer in actions speak louder than words. I have always strived to achieve and provide a realistic and memorable show every time. Word of mouth gets around - people send in testimonials, not only saying I was on time or I was professional, but saying it was like Elvis walked into the party. I become that character and make others believe it as well. From there the bookings have rolled in! I would say the most memorable event ever received from GigMasters is when I toured with Rascal Flatts back in 2011. It was an amazing experience that I never would have had if it wasn't for GigMasters!
Any tips or suggestions for a new member of GigMasters?
GigMasters is a channel in which you can flow to success or failure. They have the ultimate success story as a company - you're already walking on the red carpet. Approach every booking with professionalism and quality of service as if your reputation pivoted on that one gig because everyone does.
What's your favorite part of being a GigMasters member?
When a customer sends in a submission and based on my overall success and reputation with GigMasters, it shows to the customer that I have a 5-star reputation and they're guaranteed it's going to be a success.
Congrats again to Rick Torres on 800 bookings with GigMasters and here's to many more! Your success is our success. Cheers!