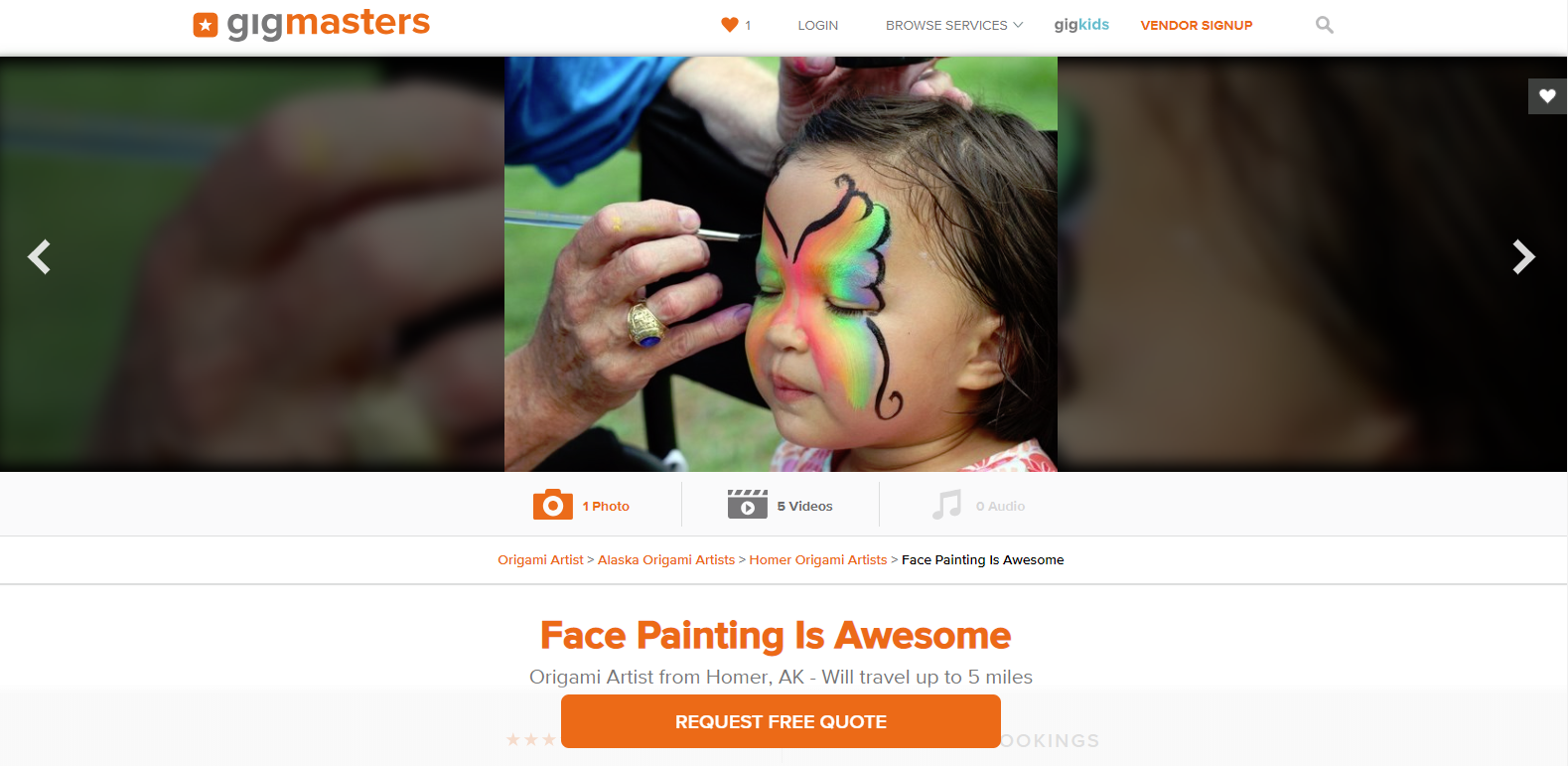 Whether you've just joined us or you're a seasoned GigMasters vet, it's essential that you take the time to make your GigMasters profile look, and sound, its' absolute best.
Now is as good a time as any to take an honest look at your profile. Does it jump off the page? Does it stand out from the crowd? Does it grab the client by the scruff of the neck and shake them until they can't help but click "request free quote?"
A complete, well-rounded profile will make you look like a talented and reliable professional. Even once we've deemed it 100% complete, you should continue to update your profile with your latest media and info.
The most obvious, eye-catching elements of a profile are your photos, audio and video – so those are all great places to start. There's a whole lot more that can go into a GigMasters profile, however, so let's run through all of your options, as outlined in your control panel's profile tab: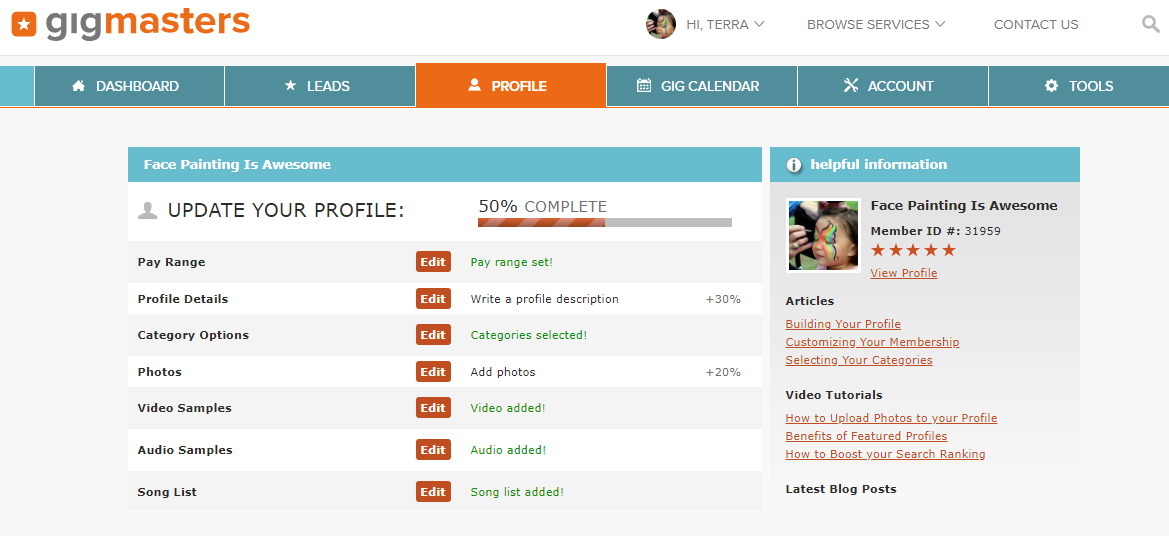 Pay Range How much do you charge? We understand that pricing can vary due to any number of factors. Your clients will understand too. Just give us a general idea of what it may cost to book you on any given day.
Profile Details The most pressing task here is writing your profile bio a.k.a. Description (though, if appropriate, you should also provide your Influences). We just need a few paragraphs of background info here. Check out these profile description tips for more.
Category Options In addition to your primary category, it's important that you select a few additional categories in which to list your membership. But, before you sign up for every category under the sun, remember that your leads will directly relate to your chosen categories. So, if you don't offer a bounce house rental, don't select that category!
Profile Categories Your category selections determine how clients will find you on our site and will directly affect the quality of the leads you receive. More info here.
Photos On average, our top 100 booked members have 46 photos featured on their profile. More info here.
Video Samples We're always preaching about the importance of profile videos. To avoid sounding like a broken record, here are some profile video tips.
In addition, there are a few other profile areas that only apply to certain membership types. We encourage our bands and musicians to add Audio Samples, a Song List and a Group Members list. The good news is if you don't sign up as a musician we'll never bug you about these areas and they don't factor into your profile being considered complete. So, forget we ever said anything!
Remember, as far as a new client is concerned, you're only as good as your profile. If you ever have any questions about your profile or anything else to do with your membership, we're just an email or phone call away. Contact us and let us know how we can help!