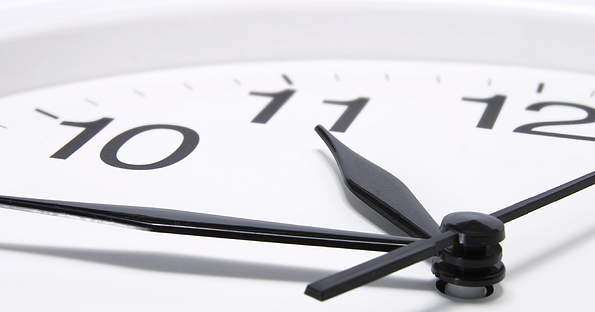 Sure we may have consumed a collective eight gallons of coffee this morning here at GigMasters HQ (true story), but that's not why we're kicking things into high gear. Nope, we're buzzing around like a bunch of busy bees because we've been crunching numbers to see, well, how our members can be busy bees too!
Now, you may be thinking, "What's GigMasters up to now?"
Our answer: We've seen that our clients aren't always getting as many "Yes" responses as they are requesting. We're concerned. Without "Yes" responses, our clients can't book you and that doesn't work well for you OR GigMasters!
So how can we improve this? Well, we're going to start by asking that you respond to your auto-added leads within 48 hours.
As you've heard us say in the past, 1 in 3 bookings goes to the first person who sends a price quote. So the idea of placing a 48-hour expiration date on all auto-added leads just made sense. This acts as a timed window of opportunity for you to respond to a request before a decline is automatically logged on your behalf. Don't worry though - if you were hand-selected by a client for a particular gig, you will not have a deadline to respond.
All we ask of you is that you take that brief moment to respond to your gig alerts right away, even if you are planning on declining. And if you do have a change of heart after declining a gig, you can always go back and submit a bid.
Additionally, you can still respond with a price quote once the 48-hour expiration date has passed. However, please remember that your competition will have increased by then, as we'll have already invited another member to submit a price quote on the gig in order to fulfill the client's request for quotes. (Again, that's only if you initially decline it or if we don't hear from you in the first two days.)
Now for those of you only scanning through this information because you're on the go— or hopped up on caffeine like us!— here's an infographic that breaks it all down: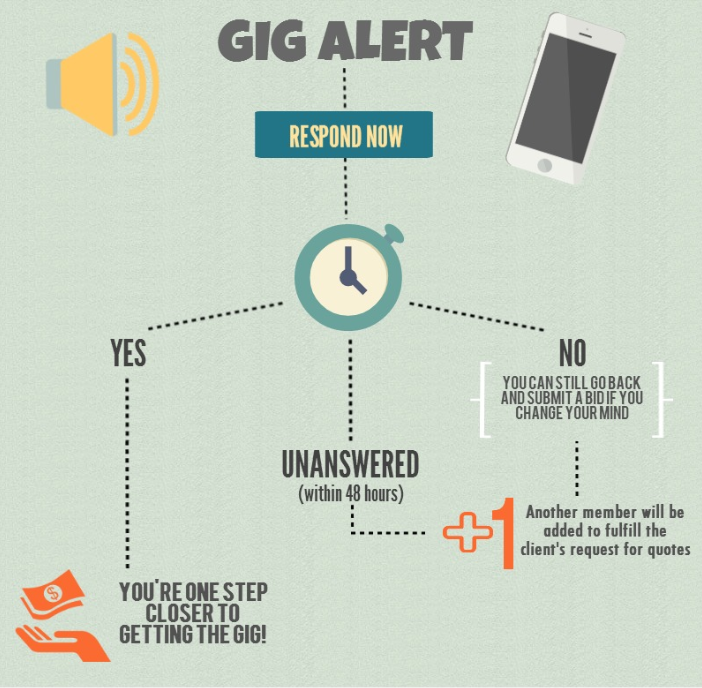 Reminder: The faster you submit a price quote, the more you increase your chances of getting booked. (Rapid Responder Badge, anyone?) And with a shorter wait time for clients, too, that means everybody wins.
If you have any questions, give us a shout at 866-342-9794 or info@gigmasters.com.