We all know how important pricing is these days. It's really just as important to customers shopping for cars as it is to those shopping for entertainment and party vendors.
Your potential clients need a realistic idea of what you charge for your services. That's why every profile on The Bash (formerly GigMasters) comes complete with a 'Pay Range.'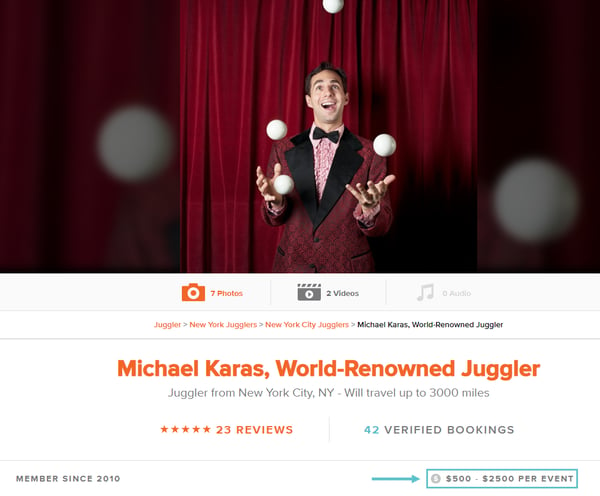 Keep it realistic
Now, when it comes to setting your pay range, we strongly encourage you to keep it realistic, otherwise you risk pricing yourself out of not just potential bookings, but even hearing from potential clients.
The pay range feature is really all about attracting the right client for you. If you're only using The Bash for high-end gigs, then by all means set that range high. Just keep in mind that the high end of your range can't be any more than ten times than your low end. That's to keep anyone from setting unrealistic ranges.
How to update your pay range
You can edit your pay range in the profile tab of your Control Panel (click 'Edit' for 'Pay Range'). Can't decide what to list as your pay range? Contact our Account Services team to get an idea of the average booking amount is for your service/location.