Our friends at The Yes Girls Events (they're proposal planners - and they've used GigMasters to book vendors for their surprise proposals!) recently launched Box Sock and shared their secrets for the planning the perfect surprise proposal. Keep reading to learn more!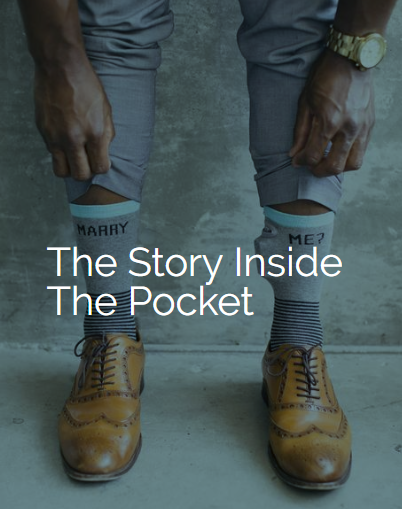 The Best Kept Secrets For Your Surprise Perfect Proposal
by The Yes Girls Events
A Solid Ruse. Coming up with a believable excuse doesn't need to be complicated. We recommend having a friend "invite"the couple out for a double date or an event and then conveniently be running late. This way it makes the evening look like it was all planned by the friend, and they have nothing to do with it. If the couple is traveling, pretend you stumbled upon a good Groupon deal as an excuse to end up at your proposal location.
Meet Box Sock. The designer pocket sock that hides your engagement ring box! No longer do men have to worry about where to hide the ring where she won't notice it. The pocket on Box Sock is specifically designed to be hidden on the inside, above the ankle, so even if she tries to look for hints or pat him down (true story this has happen more than you think!) the ring box is kept safe and a surprise until the moment he gets down on one knee! Box Sock also comes with a thin engagement ring box that fits perfectly inside the pocket too.
How to take your proposal from good to wow? A Focal Point. This doesn't just mean a stunning view but a focal piece that draws her in, ideally inspired by a special memory. A vintage backdrop underneath a willow tree, a low table with large palm leaves on the beach, or an archway with hanging memories against a sunset backdrop will make those proposal photos incredible.
Credits: Heather Vaughn, Founder and Owner of The Yes Girls