Congratulations to Mariachi Trio Los Azulado for hitting their 1,000th booking on The Bash (formerly GigMasters)!
Mariachi Trio Los Azulado has been a member since 2010, is a 6-time winner of the Rising Star Award and 7-time winner of the Best of Award, and now, is the first member on the site to hit 1,000 bookings! We are thrilled that they took some time out of their very busy schedule to share more about their band and their success.
Tell us a little about your band:
Our group consists of two males and one female. Our current group has been performing together as a trio for seven years, and before that, we each had many years of experience playing with other musicians.
We play a wide variety of styles and rhythms that represent traditional Mexican trio, mariachi music and Latin-American folkloric music including: Romantic Boleros, Cha-chas, Rancheras, and more!
What do you attribute the success you've had on the site to?
We believe that our success is due in large part to enjoying what we do. If a musician enjoys performing, that enjoyment and energy will transmit to the audience. We always strive to give a quality performance each and every time we perform whether it be for an intimate gathering of just one or two people or for a much larger crowd.
Do you have a favorite event that you've performed at that really stands out?
It is impossible to pinpoint our favorite or most unique event because each event is special. Whether it be an intimate serenade, a wedding, a Quinceañera, a funeral/memorial service, a retirement, anniversary, or simple backyard barbecue, each event is unique in its own way and deserving of a quality performance.
You have almost 500 5-star reviews from past clients. What are the keys to ensuring your clients are happy with your performance?
Our clients have given our group many glorious reviews. We are very humbled and grateful for their comments and kind words. We always try to communicate with the client at the time of booking and leading up to the event. We tend to ask a lot of questions about the event because we like to be as prepared as possible. We ask about location, setup, whether it will be indoors or outdoors, party theme, event colors, the name of the person being celebrated, special song requests, etc. The attention to such details makes all the difference.
If you could give one booking tip to other performers that may just be starting out, what would it be?
We would recommend to others who are just starting out to remember to behave in a professional and respectful manner toward the client. Always give your best performance, enjoy what you do, and SMILE!! Represent your talent with dignity. And most importantly, we thank God for giving us the opportunity to share our music with others. We hope to continue sharing our music as long as possible.
Here's what Mariachi Trio Los Azulado had to say about The Bash!
Mariachi Trio Los Azulado is excited to have reached the milestone of over 1,000 bookings with The Bash. We are grateful for the quality leads we receive, the convenience and security of booking, the increased exposure, and the customer service. Mil Gracias! (A thousand thanks)!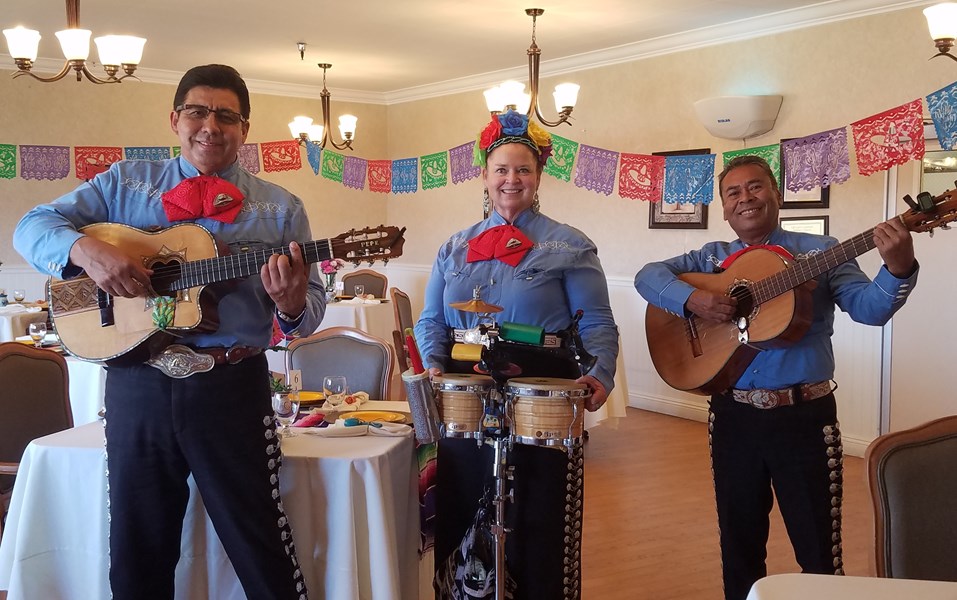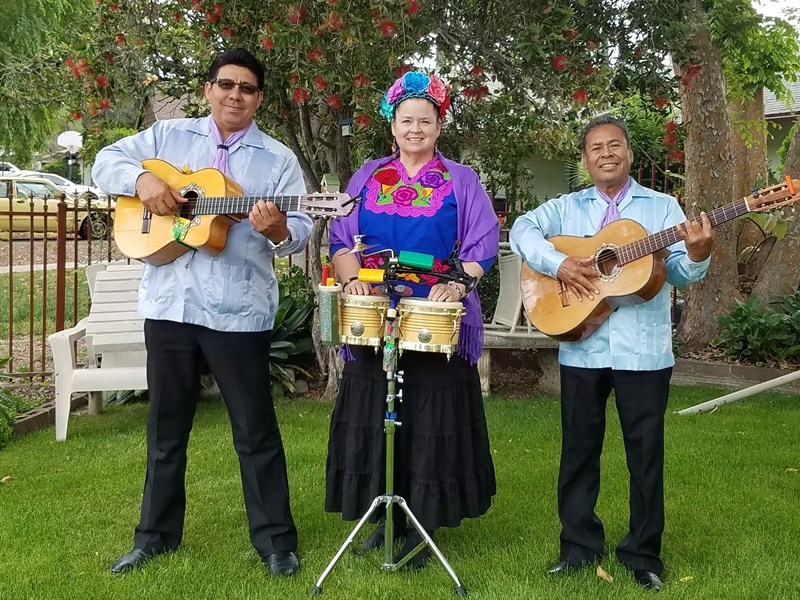 Clients Love Mariachi Trio Los Azulado!
"Hired them 2 years ago for my daughter's high school graduation and once again hired them this past Saturday for my son's high school graduation. We were very impressed they remembered us from 2 years ago. Above and beyond talent!! Best sound, best performance, and highly recommended. We will be will using them in future for sure. Very personable and professional. We loved the interaction with our family. Definitely a 10-star and above rating!!
- ANITA M. | HESPERIA, CA