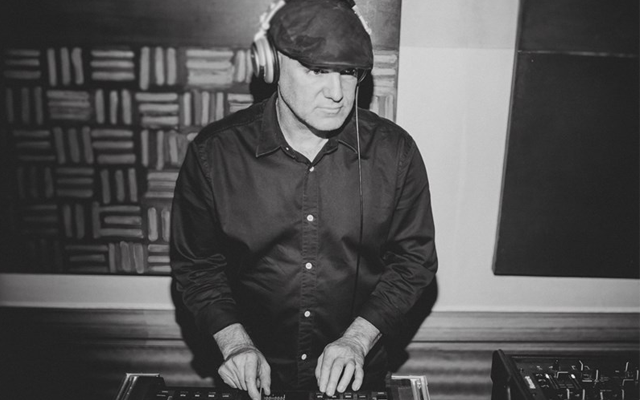 Meet Eric Lothrop, an extremely successful Boston DJ. Eric's life has been devoted to playing music and hosting parties since 1994. He has played at gigs for many celebrities over the years, including James Brown, The Foo Fighters, Mark Wahlberg, Slash, Sharon Stone, Rick Springfield, and Gwen Stefani, to name a few.
Because of his success we wanted to interview him to find out more - How did he get started as a DJ? What attributes to his success? What should clients look for in a DJ? What advice does he have for new members of The Bash (formerly GigMasters) who don't have a booking just yet? Keep reading to find out.

1. Tell us about Action DJ Network - How did you get started?
I got started back in 1994 when my roommate at the time said, "Wow look at all those records, you should be a DJ." The following night I was playing my first gig at a small bar called "The Now Voyager" right down the street from Warner Brothers in Burbank, California. When I realized I could make money playing music, I took out an ad in the yellow pages and bought my first sound system and turntables.
2. What do you love about being a DJ?
I love controlling the room and seeing the look on everyone's face when their favorite song comes on out of the blue. It's not uncommon for me to have all the guests singing the hook over the music. Here's a tip. When this happens, cut the music for two bars and let the crowd takeover. I also love the fringe benefits of gourmet food, an occasional beverage and traveling.
3. What sets you apart from other DJs in the industry?
Timing, the ability to read any crowd and my taste in music.
4. You have an impressive resume (playing gigs for many celebrities throughout your career). What's one of your favorite events you've ever DJed?
When I lived in Los Angeles I was fortunate enough to have played in front of, and for many celebrities over the years. Glamorous hotels in Beverly Hills, upscale night clubs on the Sunset Strip and opening the show for some of my biggest influences. That was always a blast, but just a few short weeks ago I had my best gig ever. Hang on a minute, I just got a Gig Alert…ok sorry about that.
I had a very rare Saturday night off after working a double the day before. My feet were killing me, so all I wanted to do was chill at home and watch the Red Sox. At 8:21 pm I received a phone call from a good friend of mine who is a bartender at a popular restaurant not even 10 minutes down the road from me. He asked if I ever do emergency parties. I told him that I have in the past. They had a Sweet 16 party going on but the DJ didn't show up…I had the music playing by 8:53 pm. The look on the girls face when I opened up with her favorite song was priceless. Nothing will ever top that night.
You can read the whole story from the client's perspective here.
5. What should clients look for when booking a DJ?
I think clients need to speak with the DJ in person or over the phone just to make sure there is a connection with one another. Hiring a DJ is the most crucial part of any event…we can make or break your night.
6. What have you found works best when following up with clients after they submit a request?
You need to have a lightning fast response time and continuous communication. When you get a Gig Alert, stop what you're doing. Pull over and reply with your quote asap…most clients hire one of the first responders.
7. What made you decide to join The Bash?
In June of 2010, a magician friend of mine who is a vendor on The Bash recommended that I try the site. I was very skeptical, but at the same time desperate, so I gave it a shot. I filled out my profile page to the limit and before I knew it my first gig was booked. By the end of the year I was the #2 DJ on The Bash in Los Angeles. This motivated me to really become #1, but I just couldn't catch up because he had so many more bookings and reviews than me. I was more than happy to be where I was at this time so I just kept doing what I was doing.
In the next few years I managed to buy 3 different sound systems, lighting rigs and a new laptop. (I had been lugging around my old 80 pound amplifiers, 4 foot speakers, turntable coffin and a dozen record crates since the 90's).
I relocated to Boston back in 2016 and picked up right where I left off in Los Angeles. I wasn't sure how the market would be here but it's just as good, if not better. I lost a lot of great clients back west but I'm building up my new business here on the east coast and the leads just keep coming in.
To say the least…the Bash saved my life.
#TrueStory
8. You have over 200 bookings on The Bash - What do you think has attributed to your success over the years?
Just the fact that I consider myself the whole package. I show up on time, play great music that keeps the audience chanting "One more song, one more song" at the end of the night and I'm friendly.
9. Think all the way back to 2010 - Do you remember getting your first bookings on The Bash? What advice do you have for new members that might not have any bookings just yet?
I do remember…make sure your profile is 100% complete and has a good default picture of yourself (not your company logo). You need to stand out and don't give up. Once you book that first gig the rest come a lot easier.
Clients Love Action Network DJ!
"We hired Action DJ Eric for my 40th Birthday party, he was AMAZING! Very communicative prior to the party and even asked me to send him a top 40 list of songs I liked! And he managed to play them all. He was so good I asked him to stay another hour! He arrived an hour before the party to set up and get himself ready. He was so amazing! Music was great, energy was through the roof! Thank you DJ Action!! Everyone loved you!"
- CATARINA C. | READING, MA