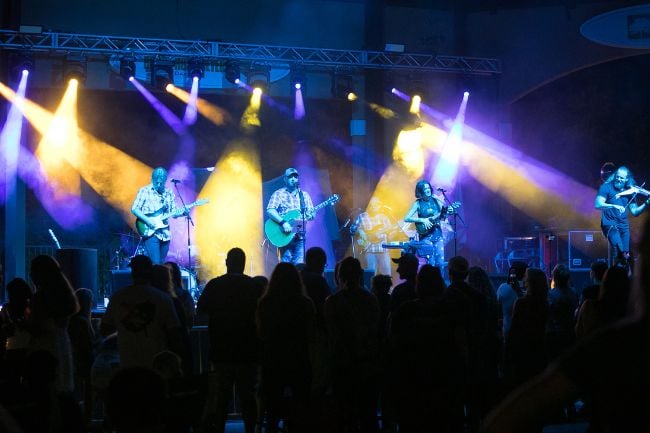 Meet Backbeat Band / Breezeway Trio, a Top 40 Band from Orlando, FL that is part of Backbeat Entertainment. This versatile band performs as large as an 11-piece band (Backbeat Band) or as a smaller band known as Breezeway Trio.
With the availability and versatility to hire a solo performer or a large band, Backbeat Band/Breezeway Trio are the perfect musical entertainment for any event, including corporate functions, weddings, private parties—you name it, and they will knock it out of the park every time! Plus, with Backbeat Band performing Top 40 music and Breezeway Trio performing jazz, there's no shortage of variety when it comes to the music they perform. Their talent and energy will bring your guests to their feet and onto the dance floor. We recently caught up with Backbeat Band/Breezeway Trio to learn more about their business and found out how they got started, how they close leads, how they make clients happy, and more. Keep reading to find out what they had to say!
About Backbeat Band and Breezeway Trio.
Tell us a little bit about yourself, what you do, and how you got started!
Backbeat Entertainment was founded by long-time touring and studio drummer Rob Herbert. Starting with lots of performing experience, he assembled and started booking one band at a time: Breezeway Trio (Jazz), Backbeat Band (Top 40 dance), Craig Thompson Project (Reggae/ Top 40), and Adam Duss Experience (Country / Classic Rock). Now, we manage and book these acts for corporate events and weddings all over Florida and beyond!

Can you share some details about a recent event?
Last spring, we were contacted by a client from The Bash looking for acts to fill slots for a music festival. We wound up taking the headlining slot with one of our top-selling bands - The Adam Duss Experience! It was an amazing experience that gave us regional exposure, and we've been booked again to headline this year's festival!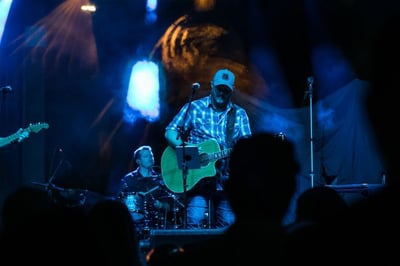 What is your key to converting leads?
There are a few steps in our response and follow-up protocol, but one of the most important is to respond as quickly as possible. We've seen leads posted, and by the time we've sent our response, they've booked with someone else! So, we make a few sweeps through our leads throughout the day in hopes of connecting with the client quickly. If the lead is time-sensitive, or is an exceptionally good fit for us, we will email, call and text them to cover all the communication avenues available to us.
What is your #1 tip or piece of advice for other bands looking to get booked?
Be sure that your promo materials and social media are up to date with some awesome content, and any dates for public shows so that people considering hiring you for large events can check you out!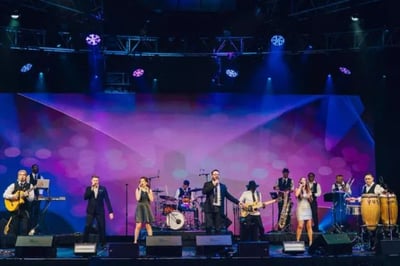 What is your key to getting booked for so many weddings?
We've been doing this for almost 20 years now, so we've developed an excellent system for managing all the intricate details that go into pulling off a wedding. We communicate with our client, their planner, vendors, etc. to ensure we have everything we need to make our performances run smoothly. This puts everyone at ease (including us!) and builds trust with the client that when their big day comes, we are going to give them the show of their life!
What is your key to making clients happy?
We have an "anything is possible" attitude. We have designed all of our acts to be scalable in size to flex with our client's vision and budget. Also, just being flexible to situations as they come during the performance. If something goes off plan, we make it work!
---