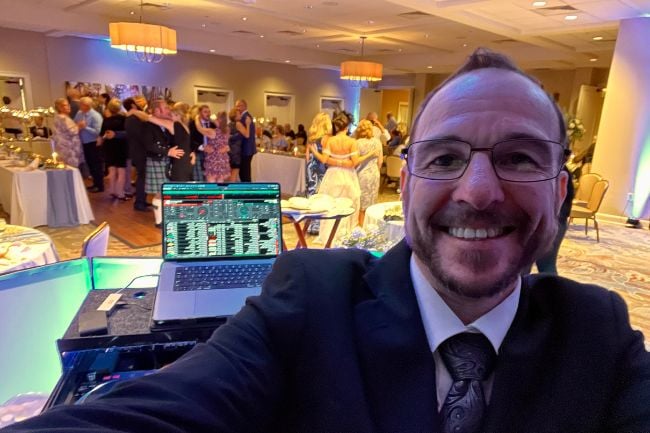 Meet DJ Chuckie-Chuck, a successful DJ and member of The Bash since 2019. He can spin top hits from every decade, starting from the 50s and even to today's hits—and from all genres!
Music has always been a part of Chuck's passion and career, and he has many years of experience providing DJ services for all event types, from weddings to birthday parties, and more. He happily works with his clients to build a custom playlist for all phases of their event to ensure they and their guests have a great time. We recently caught up with Chuck to learn more about how he got started, his top tips for new DJs, and his advice for other vendors looking to get booked. Here's what he had to say!
Learn More About DJ Chuckie-Chuck, His DJ Business, and Top Tips
Tell us a little bit about yourself, what you do, and how you got started!
I've been DJ'ing for many years now. In college, I started making animation where music and voiceovers are what the images are timed to. After college, I started my own production company doing video, animation, and effects where again, music and producing sound were key elements.
I then tried my hand at making music. I sent my demo tape over to DefJam, and was signed to a distribution deal! I was on with a big label! I never really got the call up to the big time, so I began DJ'ing and MC'ing at random events until about 2017 when I made it to Florida from NYC.

I started with The Bash a few years ago as a referral from a friend who was selling me some equipment, and it's been an amazing working relationship ever since! I've been doing all sorts of events, from birthdays to anniversaries to weddings.

Can you share some details about a recent event?
My last two events were a house party where clients and their guests were extremely satisfied and happy with everything!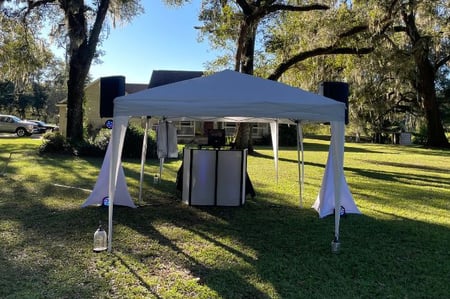 What is your top advice for DJs just starting out?
Step one, just start! Sign up, get your advertising materials, add pictures and be sure you can attend the gigs you get hired for!
Show up early and don't be late.
Treat each event with care.
Try and build up better as you get more gigs.
Readjust your pricing every year.
Ask for positive reviews.
Talk to other industry professionals about how to get better equipment, software, bookings, etc.

What is your key to getting booked for events?
First, you have to reply quickly. Be accurate about your price, what you offer, and travel expenses.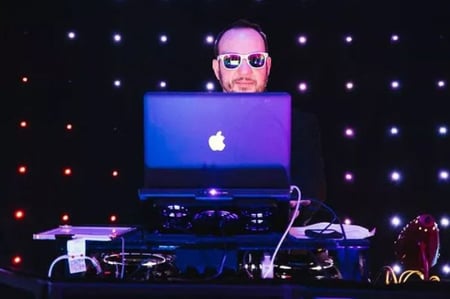 What is your #1 tip for other vendors looking to get booked?
I don't charge the client for areas I want to control, like travel, and I only charge for the party. Don't be afraid to trim the price a little if you are booking on a day that is not booked already.
---