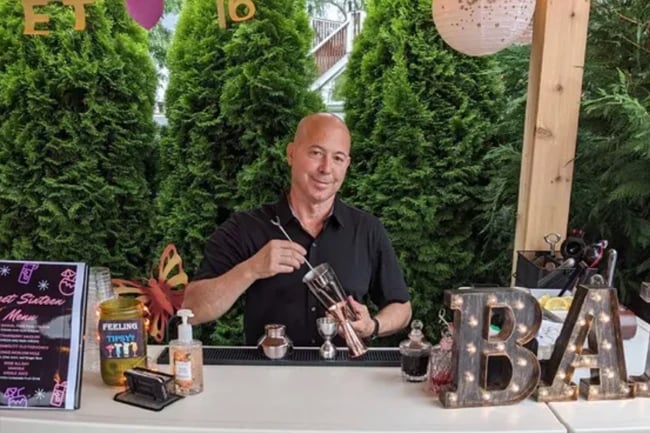 Meet Vincent, bartender and owner at V & V Bartending. Vincent began his bartending business four years ago, and what started as a one-member team has since expanded to 20 mixologists.
V&V Bartending joined The Bash last year and is already a top-booked bartender! In addition to bartending, other services they offer include a portable bar, customized drink menus, signature drinks, and different types of ices to keep cocktails cool. Vincent's attention to detail makes every client's event a success, and he makes clients feel like old friends! We recently caught up with Vincent to find out how he converts leads, what he's excited about for the future of his business, favorite features on The Bash, and more.
Learn More About How V&V Bartending Converts Leads and Features on The Bash That Help
Tell us a little bit about yourself, what you do, and how you got started!
I'm semi-retired. I had a career in accounting & taxes and wanted to do something completely different at this point in my life. Bartending always fascinated me and I decided to give it a shot. It has become a passion of mine and I love bringing the party to the homes, venues, etc.
To this day, what has been your favorite memory as a bartender?
There have been so many, but if I had to pick one it would be this one. A guest at a wedding I was bartending was having such a great time and he said to me, "Vinny, you are such a wonderful guy. I don't have cash on me and I'm sorry, is there any other way I can tip you?". I gave him my Venmo information and he asked me not to look at it until after the party. Of course, I obliged him. When I got home, I checked, expecting something like a very generous $50 tip. The tip was $200 and that floored me. But the kind words he attached to the tip made it extra special.

Can you share some details about a recent event?
My most recent event was on 57th and 1st Ave in NYC. It took place in a spectacular apartment where the elevator opened up in the client's living room. It was a birthday party for the daughter. The parents were the coolest parents you could ask for and we had a blast. We look forward to being their personal bartender for a long time.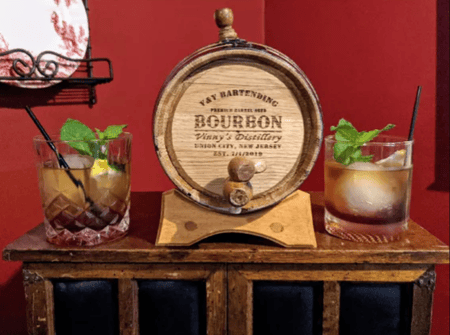 What is your key to converting leads?
I respond to every lead immediately, and I personalize each response. Once I see the client has viewed the quote, I follow up with a text letting them know I'm available for any questions as they go through the selection process. I often hear from clients that my text follow-up was a differentiator.
What are you most excited about for the future of your business?
I'm most excited about the growth trajectory we are on. I started this with just me doing a few gigs here and there, and now I have 20 bartenders on staff and we all have one goal in mind, which is to bring our bartending skills and cheer to as many people as we can reach!

What feature on The Bash most helps you to get booked?
The text and e-mail alert features are key to me. Once I get them, I jump all over them. If I'm driving, I'll pull over. Additionally, the "Leads" feature helps me keep track of those I've booked and those I need to follow up with.
---
What are you most excited about for the future of your business? Comment below!