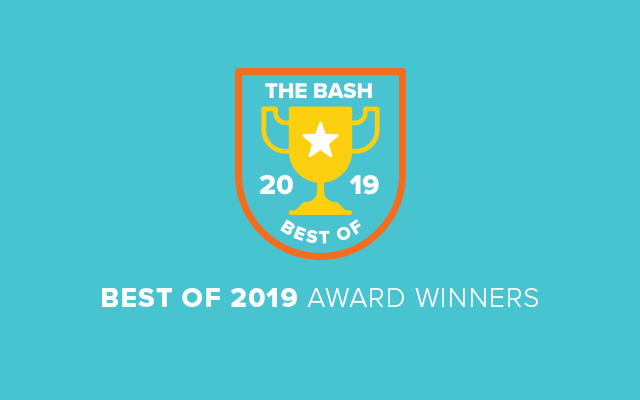 It's one of our favorite times of the year! Today, we officially announced the winners of our annual Best of Award which is given to members of The Bash who received 4 or more client reviews of 4 stars or higher in 2019.
All winning members have been notified via email and we have already distributed the award to profile pages! If you didn't receive the award, and you have pending reviews or bookings from 2019, please log in to your Member Control Panel to confirm the bookings or contact past clients. If you need help or have questions about the award, feel free to contact us at info@thebash.com.
How to Win in 2020
Make sure that you confirm your bookings with The Bash in 2020 so clients can leave you a verified review after the event. Remember, you can send a single 'review reminder' email to your client for a confirmed booking through the 'Leads' tab in your Control Panel or you can contact us and we can send the review reminder on your behalf.
If you earn 4 or more reviews of 4 stars or higher throughout the year, you'll receive the Best of 2020 Award next January.
Share the News
If you're one of the recipients of this year's Best of Award, share the exciting news!
Spread the news to your local media. Use our PR Shareable Templates for press release copy.

Share it on social media. Use the copy below as a template for your social media post. Don't forget to tag us and to use the hashtag #TheBashBestof2019.

I'm thrilled to share that I've won The Bash's Best of Award for 2019! You can check it out on my profile [include link to your profile]. #TheBashBestof2019

Add the badge to you personal website. Don't forget, you can embed any badge or award you receive like this one to your personal profile. Learn more here.
If you would like a high resolution version of the award badge to share on social media, download it here.
Thank YOU!
We want to say a special thank you to all our members for their loyalty and support throughout the year. Congrats to those who earned the award this year - we look forward to another successful year in 2020.