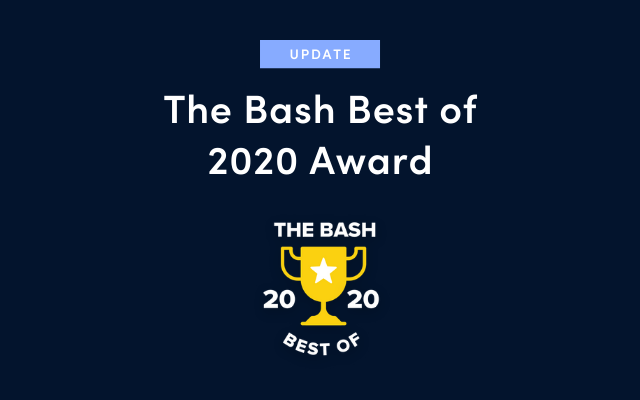 We know that our members look forward to The Bash's Best of Award announcement every year. We also acknowledge that many events have had to be cancelled or rescheduled due to the COVID-19 pandemic this year. As a result, we have decided to reduce the number of reviews that vendors need to qualify for the 2020 award.
Keep reading to learn more about this update and how you can win the award this year.
Update to the Best of 2020 Award Criteria
To win this year's award, The Bash members need 2 or more reviews of 4 stars or higher for 2020 events. This has been reduced from 4 reviews. The winners of the 2020 award will be announced in January 2021.
How to Win the Best of 2020 Award
Make sure to confirm your bookings with The Bash so that your clients can leave you a review. If you have 2020 bookings that you have not yet received reviews for, now is the time to follow up with them!
Remember, you have the ability to trigger a single 'review reminder' email via your Control Panel on The Bash. This option will become available 7 days after the event date.
Follow these steps to send review reminders through The Bash:
Log in to your Control Panel.

Go to the Leads tab of your Control Panel

Enter the gig ID# in the 'Search by Gig ID#' field and click 'View'

On the next page, in the 'Client' column, click '[feedback reminder]' for the client you are contacting.
You can also contact us and our team can trigger the review reminder email on your behalf and additional follow-ups if necessary. Good luck!