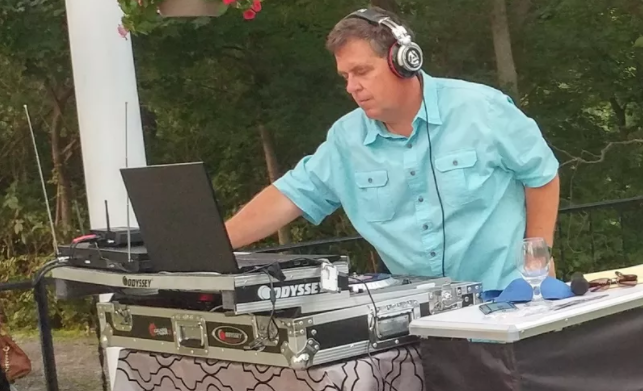 Meet Sam Lippert, aka DJ SamIJam, from Cincinnati, OH. Sam has always had a passion for music and began DJing in college. His love for all music genres has helped him build an extensive music library and allows him to provide a customized music experience for each client's celebration.
Since becoming a member, DJ SamIJam has become one of the top booked DJs and has been awarded numerous badges and awards on The Bash. We checked in with DJ SamIJam to learn more about his background and success as a DJ.
Learn more about DJ SamIJam and his key to making clients happy.
Tell us a little bit about yourself, what you do, and how you got started!
I am an engineer with a love of music. When I was in college in the late 1980s I did some radio and club DJ work, along with occasional events, working with vinyl and CDs. After college, I stopped DJing although my love of music never left. I kept up with music trends, bought CDs of popular music (I still have quite a collection of Now! CDs), and listened primarily to Pop radio stations. A few years ago I was looking for something to get me out of the house and make some extra cash, so I started DJing again! I'm having more fun with it now than I did "back in the day" and by using my engineering knowledge I can give my clients a great experience at a much lower price point than my competition. I am well on my way to making it my full-time gig.
What is your key to making clients happy?
I always give my clients more than they expect for what they are paying! I don't "upcharge" for things like weddings, which is common among my competitors. A light show is included for free with all of my packages. I charge by the event, not the hour. Every client gets a custom music program for their event, catered to their music tastes. The key to customer satisfaction is to under-promise and over-deliver.
What are you currently doing to focus on your business and prepare for safe in-person events in 2021?
I am working to let potential clients know that this year is going to be better than ever! I am working to make my process as "normal" as possible, as everyone is craving normalcy these days.
What is your #1 tip or piece of advice for other vendors looking to get booked for events this year?
Think about your price. Be mindful that people want to have events this year, but given the circumstances of the last year, they don't necessarily have as much money to spend on their event as they have had in the past.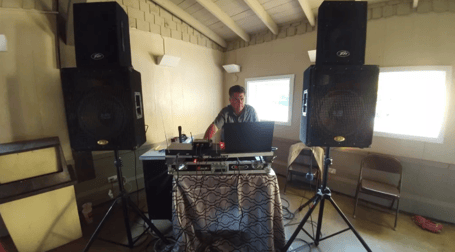 ---
What's your key to making clients happy? We want to hear! Comment below.