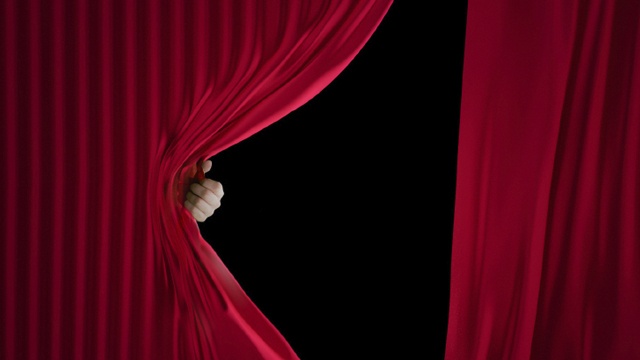 Everyone knows, in this business, you've got to dress to impress. Why not take that same approach when putting together your profile? After all, it's likely the very first impression a client will have of your business. And a sloppy profile is a direct reflection on you as a professional.
Here's what you can do to put your best foot forward…
Upload a crisp cover photo. We hate to say it, but clients will judge a book by its cover. Including yours! So take the time to upload a cover photo that "wows"– and not in the "Wow, that picture is really stretched out" kind of way. If you'd prefer to resize your photos before uploading to The Bash, the standard 4:3 or widescreen 16:9 ratios look best. Create collages, use colorful artwork, or make a banner with your logo. Whatever you choose, don't be afraid to get creative.
Say a little something about yourself. Treat your "About" section like a 30-second elevator pitch. It should succinctly describe what you do, include a few of your business' most impressive accomplishments, and exude passion. THAT DOESN'T MEAN IT HAS TO BE WRITTEN IN ALL CAPS. You might consider enlisting in a few friends to read this section over before you post it. A description riddled with typos, spelling mistakes, and grammar errors will turn off a client faster than you can image!
Give them something to look at. Naturally, clients are going to want to see you in action. Be sure to upload an assortment of high quality photos for them to scroll through to get a better sense of your service. Even better, include a few polished videos in the mix. Hiring a professional photographer or videographer (if you aren't already one!) might be worth the upfront investment. No one is going to be impressed by low-grade photos or shaky cell phone videos. If you need help uploading media, check out these tips and tricks.
Show them how in-demand you are. Your "Calendar" section is where you should be penciling in each and every gig you've got lined up. If a prospective client sees how in-demand you are, chances are they'll be thinking, "Hey, if they're this busy, they must be good." It's only human nature to want a piece of what's popular, so make it a point to show them you're a hot ticket!
At the end of the day, clients want to know they're booking the best of the best. By making the effort to put your best profile forward, clients will see that you take your business seriously. That's what will separate you from the pack and drive them to hit that "Request Free Quote" button! So tuck in your shirt, smile, and let's get started…