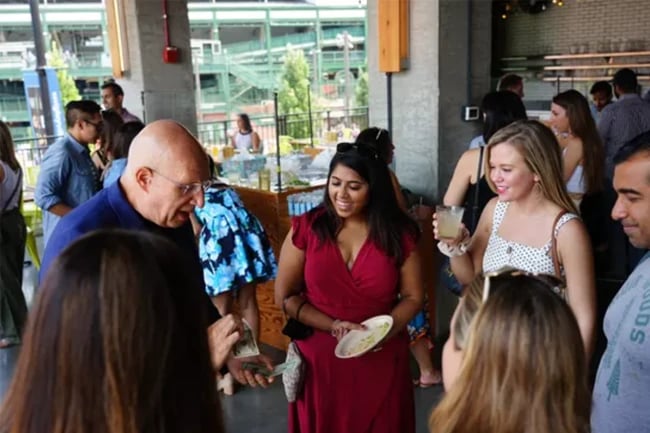 Meet Dr. David Wax, a top-booked magician on The Bash who has been awarded 6 badges and many 5-star reviews. As a retired doctor, he believes magic is the best medicine!
David is one of Chicago's premier adult party magicians and can perform in a casual setting with a small group or put on a formal show for guests. He has experience providing magic for house parties, bachelor/bachelorette parties, corporate events, weddings, and more! His family-friendly magic and humor will engage and excite your guests. Learn about his unique background, how he makes clients happy, his favorite feature on The Bash, and his top tips for other magicians looking to get booked.
About Dr. David Wax and How He Brings Magic to His Clients' Events
Tell us a little bit about yourself, what you do, and how you got started!
I'm David Wax, a retired pediatric cardiologist and now a full-time professional magician. I have been doing magic since I was about 10 years old and it has always been a part of my life. In my medical practice, I used magic to engage with families and put children and their parents at ease. I think I bring the skills I developed relating to people in a medical setting to my magic performances. Because of this, I'm especially good with multigenerational audiences.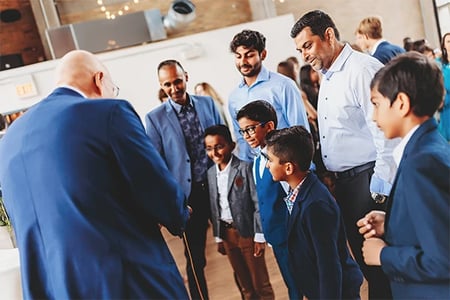 To this day, what has been your favorite memory as a magician?
I don't know if I have one favorite. My first big stage show was when I was in college and that was very exciting. My first booking through The Bash for a Christmas eve party was a thrill.

Can you share some details about a recent event?
Two recent events stand out. I recently did strolling magic for the Midwestern University Chicago College of Optometry's first "Eye Ball" gala. It was great fun – the attendees, faculty, and staff were very receptive and enthusiastic and as doctors, they were excited that a physician was doing magic for them. I also recently performed for a multigenerational birthday party where the birthday boys ranged from 32 to 85 with plenty of grandkids in attendance. It was a fun challenge finding ways to make sure everyone had a good time.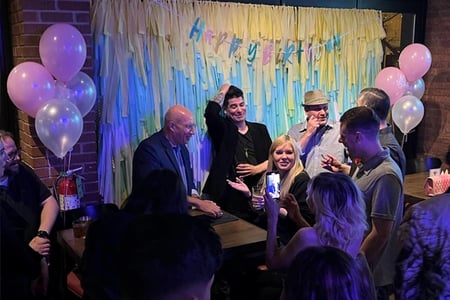 What is your key to making clients happy?
I try to over-deliver and be communicative. I ask a lot of questions so that I know what they want. When possible I'm flexible about start and end times. For corporate events, I want to make the person who hired me look good. If I don't get to do magic for them that's fine as long as they know people attending the event enjoyed my performance.
What is your favorite feature on The Bash that most helps you get booked?
The verified reviews and the ability to sort your reviews. When people hire an entertainer that they don't know from the internet I think your reviews are very important.

What is your top tip for other magicians looking to get booked?
Get reviews, get photos and videos even if you have to bring a spouse or friend to take them, and use Apple iMovie to make a short video. This ticks the basic boxes. The successful magicians I know spend a lot of time tweaking their social media accounts or pay someone to do it for them. If I have a good show I ask the client before I leave if they would take a few minutes to fill out the review link that will be sent and then follow up by email the next day. I also try and book most of my shows through The Bash even if I was contacted through another channel so I keep my bookings up.
---
What's your key to making clients happy? Comment below!