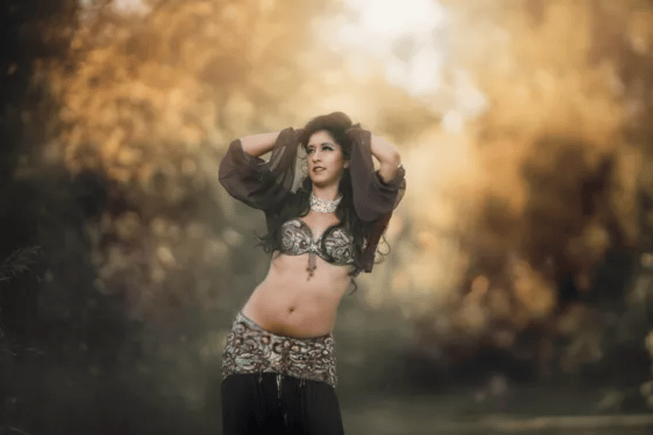 Meet Mariana, a multi-award-winning belly dancer and member of The Bash! Originally from Medellin, Colombia, Mariana has 28 years of dance expertise and has performed at hundreds of private events. She began her dancing career in Western dance forms (such as ballet, jazz, hip-hop, modern, flamenco, and Latin ballroom), which eventually led her to the Middle Eastern dance form, belly dancing.
Mariana regularly trains with top instructors to perfect her belly dancing technique and provide authentic performances to her clients. She has experience performing for all event types including weddings, Quinceañeras, anniversaries, birthday parties, and more. With her clients top of mind, she customizes private performances to each customer's request. Learn about how attention to customer service and advertising on The Bash has helped this belly dancer expand her business.
Here's How Mariana Has Grown Her Belly Dancing Business
Tell us a little bit about yourself, what you do, and how you got started!
I'm a professional Middle Eastern dance artist (known more commonly here in the US as a belly dancer). I got started by accident actually! I was given the assignment in my college Modern dance class to go try a different kind of dance. So, I took a belly dance class and here I am 11 years later, a multi-award winner in the art form.
To this day, what has been your favorite memory as a belly dancer?
As a belly dancer, I am frequently hired to introduce friends and family to culture, language, and music they are likely unfamiliar with. Through dance, this becomes so easy and fun. Dancing with my clients, their guests, and celebrating their heritage is always my favorite.

Can you share some details about a recent event?
Celebrating milestone events are a big favorite of mine too. Especially Sweet Sixteens and Quinceañeras. This was the first major event I did after being vaccinated and without a mask. Being able to once again share my facial expressions and dance more freely with my clients and their guests was amazing!

What is your key to getting booked?
Customer/client service. I bill myself as an elite entertainment form not just because of what I do and my expertise, but also because I treat my clients like the VIPs they are! I'm always available to answer questions, customize a show completely and make sure that my part in their big day is always flawless and successful.
What is your #1 tip or piece of advice for other vendors?
Embrace what makes you unique. Potential clients are going to book you more frequently when you show up authentically as yourself.
How has The Bash helped you expand your business?
The Bash has been such a blessing to an unexpected dance career. It has made it easy for clients to find me, receive deposits and payments, and also receive valuable feedback from my clients. I tell every artist that gigs to sign up with The Bash immediately if they're having a hard time finding or being found by clients. You will not regret this investment.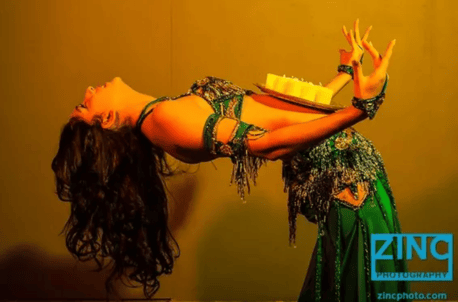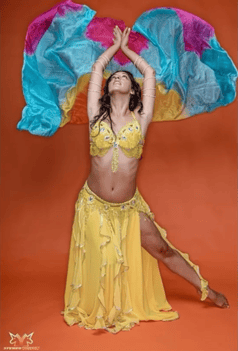 ---
How do you grow your business? We want to hear! Comment below.