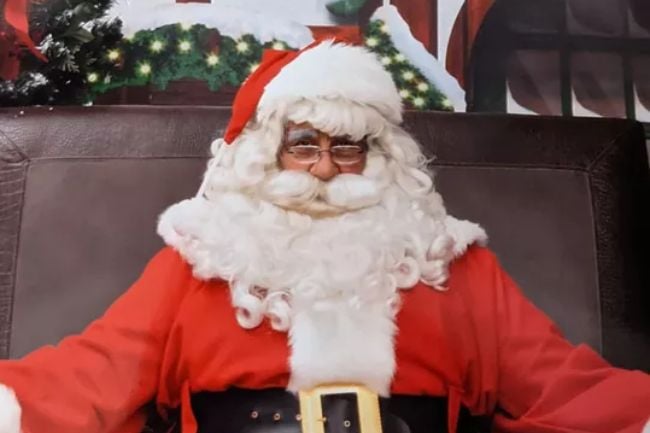 Meet Santa Joe, whose mission is to spread the Christmas spirit to holiday events! With over 22 years of practice, he's perfected the craft of bringing the Santa Experience to life and making all ages believe.
Santa Joe's experience training with The Walt Disney Company, in combination with his artistic impression and passion, has helped him to emulate the Christmas icon, Santa Claus. He has experience providing Santa services for all events, including parades, hospital visits, school visits, and much more. We caught up with Santa Joe to learn how he got started, his favorite memory as Santa Claus, and more.
About Santa Joe and How He Spreads Christmas Spirit at Holiday Celebrations
Tell us a little bit about yourself, what you do, and how you got started!
Joseph Polselli is my name. Representing Santa is my passion. Working at the Walt Disney Company prepared me for being a substitute Santa many years ago at a Christmas Holiday Luncheon. My mother was the Chairman and needed Santa services immediately. The rest is magic!
To this day, what has been your favorite memory as a Santa Claus?
I have been blessed with many wonderful memories. The nearest and dearest to my heart is visiting with special needs children. Their reactions and the looks on their faces is the best gift anyone could wish for.

Can you share some details about a recent event?
Last year, I worked as Santa for the Superintendent of the San Marino School District in Southern California. The event was quite successful - including beautiful Christmas decorations, apple cider, and a yummy variety of sweets. I was given a five-page script to practice. Deliver I did. The visit from me (Santa) was very well received. A happy time was had by all.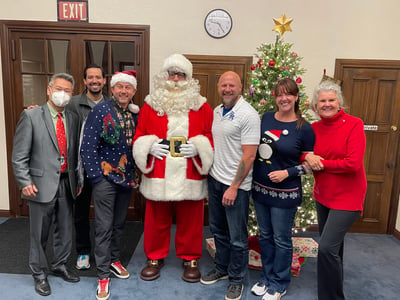 What is your key to getting booked for holiday events?
Being Santa for so many years - I am fortunate to have repeat clients. They request my services months in advance. My enthusiasm and Christmas spirit are in demand.
How has The Bash helped to grow your business?
The Bash has provided me with an opportunity to offer my services as the best Santa in the West. The Bash's services are greatly appreciated.

What is your top tip for other vendors looking to get booked?
Your actions, enthusiasm, and attire have a lasting impression. The look on the children's faces is priceless - the monetary reward is payment for a well-done job.
---