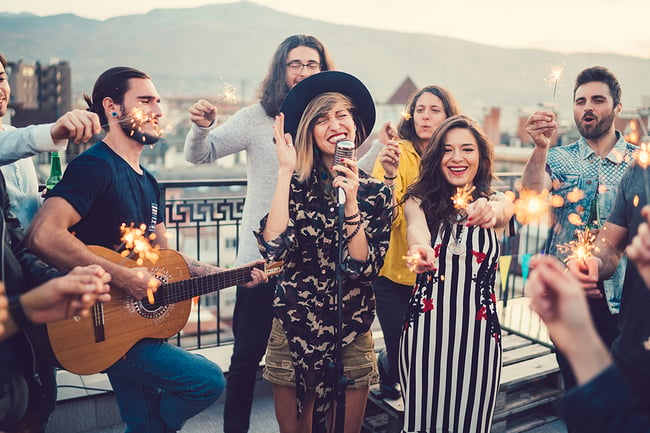 Music is an important part of any celebration - especially weddings, birthday parties and corporate events, which happen to be the top 3 most requested event types for live bands on The Bash!
Clients are always looking to hire talented musicians for their special events to set the tone and ensure their guests have a blast. In fact, live bands are one of the top requested vendor type on The Bash and with our goal being to help turn these requests into bookings, we wanted to share some tips on how live bands can be most successful.
Choose the Right Categories.
It's important that you have the best primary and secondary categories selected depending on what type of music your band plays. This will help better match the client's needs with your services and will result in a higher booking rate. Listing in a more general primary category (think Dance Band and Cover Band) and saving the specific categories for secondary options (think Swing Band and 80's Band) is usually a good rule of thumb.

Curious what primary live band categories get the most requests? Here are the top 5 in the last year:

Mariachi Band

Cover Band

Jazz Band

Dance Band

Country Band
Use Your Calendar.
We can't stress enough the importance of adding external events to your Gig Calendar for potential clients to see! We've had clients look at bands' calendars for their upcoming public events so they can check them out before actually booking them for their event. Listing your public events can lead to more bookings, so get started adding them to your calendar! It's also a great way for new members on The Bash that might not have any bookings or reviews just yet to show you're busy and in demand for other events.
Respond Quickly.
Clients often book with the vendor that responds first, so even if you have to check with your band mates before confirming you can play the gig, send a personal note back to the client right away, stating that you are just double checking with the band to make sure they are available, but are very excited for the opportunity to play for their event. If something changes, you can always decline it later, but responding quickly and getting that contact information is crucial!
Require a Deposit.
We recommend that bands require a deposit at the time of booking. Deposits not only protect you as a vendor in case of a cancellation, but it also makes the client feel like they have officially secured you for that date. We find clients are less likely to cancel when they have money invested. If you're enrolled in EventPay, you have the ability to require a deposit due at the time of booking. Make sure to specify the amount and whether it is refundable or not. Remember, you'll have to manually request the deposit every time you create a new quote.
Follow Up.
Following up with clients and being responsive is key to getting booked. Sending over contracts quickly and locking in the details early makes clients feel comfortable with moving forward with vendors. Don't be afraid to include additional details in your follow-up calls and emails like how long you've been in business or different services/packages you typically offer.
Don't be discouraged if the client isn't booking right away. Depending on the event type and how far out it is, it may take the client some time to make a decision. Stay patient, friendly, and responsive throughout the process!
Add Videos.
Adding videos to your profile from past events is essential for any vendor category, but especially for live bands. If you have videos from a past event you've performed at or even from a gig at a local bar, add them to your profile and share them on your social media pages. This gives potential clients some reassurance of what the performance could look like (not just sound like!) and help them feel confident when booking. It's great if you have videos from different types of events (corporate, birthdays, weddings, etc.) so you appeal to a variety of potential clients. If you don't have videos just yet, we recommend at least adding some audio recordings in the meantime so they can get a taste of your talent.
Network.
Networking on both the vendor and client side are very important! If there are other vendors at the event you're playing at, go out of your way to introduce yourself before or after the event. It's even more important to show your personality to guests at the event. Who knows, maybe some guests at that event are looking for a band for their own upcoming event. Bottom line is, developing good relationships on both sides can lead to more connections and more bookings.
Be Insured.
More and more venues today are requiring vendors to have event insurance. What a lot of members might not know is that The Bash actually offers it! We have a partnership with EventHelper.com which allows vendors to purchase liability coverage on a per-event basis. Members can easily buy it by going to the 'Tools' tab of the Member Control Panel and choosing 'Event Liability Insurance.' It's important to point out that The Bash does not receive any money at all from coverage purchased by our members. We host this functionality strictly for convenience!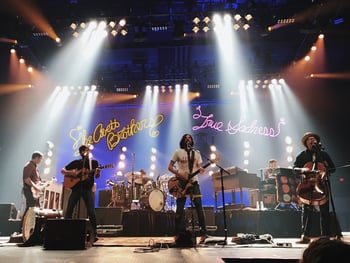 If you have additional tips for live bands, we'd love to hear from you - comment below!