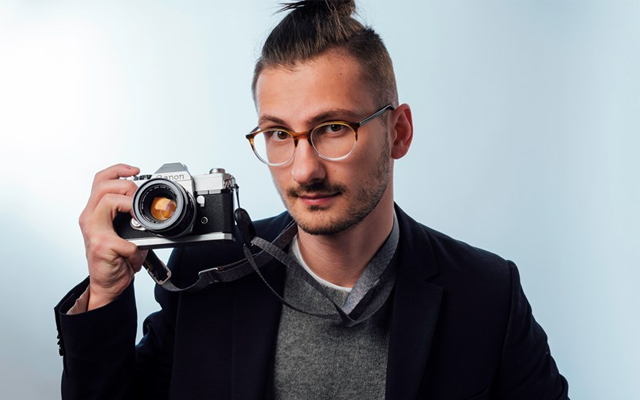 Meet videographer and photographer, Andrew Chalence. Andrew has been shooting stills and videos for over 8 years, many of them spent with brands (editing and shooting commercials, events, presentations and interviews). Andrew lives in Brooklyn, New York, but travels up to 100 miles to shoot weddings, corporate functions, funerals, and many other events.
As a rising star in the videography/photography industry and on The Bash, we reached out to Andrew to learn more about his career and what tips he has to offer to others.
Tell us about yourself:
My name is Andrew and I've been in video production and photography for over 8 years. I started my career as a video editor at a small advertising company back in 2010. Later on I expressed interest in cameras and started shooting stills and videos using my old Canon camera. Shooting and editing my own content helped me to establish unique vision in colors and compositions. Living in Greenpoint, Brooklyn, I am always inspired by people, local galleries, coffee shops and the overall neighborhood's vibe where I spend most of my free time hanging out with friends and watching Netflix. I wouldn't consider myself the best but I can certainly say I never stop learning and embracing the latest technology along with visual trends and styles.
My first project, however, was a short film for the 24 Hour Film Race that I produced with my friend about New York Life experience. The film didn't get awards but it gave me a huge learning experience not only using cameras but working with people as well.
What do you think makes your style and work stand out from others? How do you ensure that the client is satisfied with the work you produce?
My secret recipe to make my work stand out from competitors is my favorite quote, "God is in the details," which clearly defines my style and approaches to work, my background as a cinematographer, photographer, and editor which help me to embrace many aspects of videography/photography, along with being a nice easy going person. I'm a perfectionist and always try to challenge myself in order to get the best out of the project and I'm never afraid to go the extra mile in order to deliver better quality product.
The way I established my workflow is to make sure my clients and I are on the same page with the project. I try to keep a client involved as little as possible because I believe they are hiring me as professional and they trust my expertise and skills. Many of the videos I've produced my clients love without requesting any additional revisions. From the beginning of my journey as videographer/photographer, if there was a piece of equipment that I didn't have with me that would make the final product outstanding, I would run back to the rental house to grab it. Although the client may not have had a budget or high expectations I was always willing to make the product the best it could be. All in all, the key is to think as your client but filter it through your professional expertise and the result will be 100% satisfying.
What is your favorite type of videography or photography?
My favorite type of videography is corporate videography because that's where my experience came from. I've spent over 7 years working with brands, editing and shooting commercials, events, presentations and interviews.
However, as I mentioned earlier, I don't like to limit myself to one category. Videos and photos are all about storytelling and knowing your client's needs. I also shoot weddings, commercials, funerals and many other events. Overall, every single project I've done has impacted and boosted up my creativity, experience and quality.
How has The Bash helped your career? What advice or tips would you give new GigMasters members that are just starting out?
GigMasters/The Bash made a huge impact not only on my career but on my life as well. I signed up for my account back in 2017 and it was a time when I decided to start my own company. I didn't have much financial security and couldn't afford expensive online campaigns so I tried GigMaster/The Bash because it wasn't expensive and has a good reputation of being trustworthy and promising. I got my first booking few days later and since then, GigMasters/The Bash is my main place to go.
My advice would be, don't be afraid to take a project and give clients a little more than they expect. Another tip I would give is to not go cheap with pricing, especially at the beginning when you might not have all necessary equipment to perform the service. We're all professionals and working hard to deliver the best, so always respect and support each other.
You have almost 50 verified bookings! How do you keep clients coming back for more or spreading the word about you?
I don't really do much in terms of bringing clients back, instead, I just really focus on high quality of work and staying realistic with clients. Luckily I've never had any problems with a client before because I've always been honest and truthful which is huge. Everyone has the ability to shoot videos and photos, but customer experience along with production quality is what clients will remember for a long time. Regarding personal traits I would say be reliable, open minded, flexible, easy going and never limit yourself.
A sample of Andrew's work: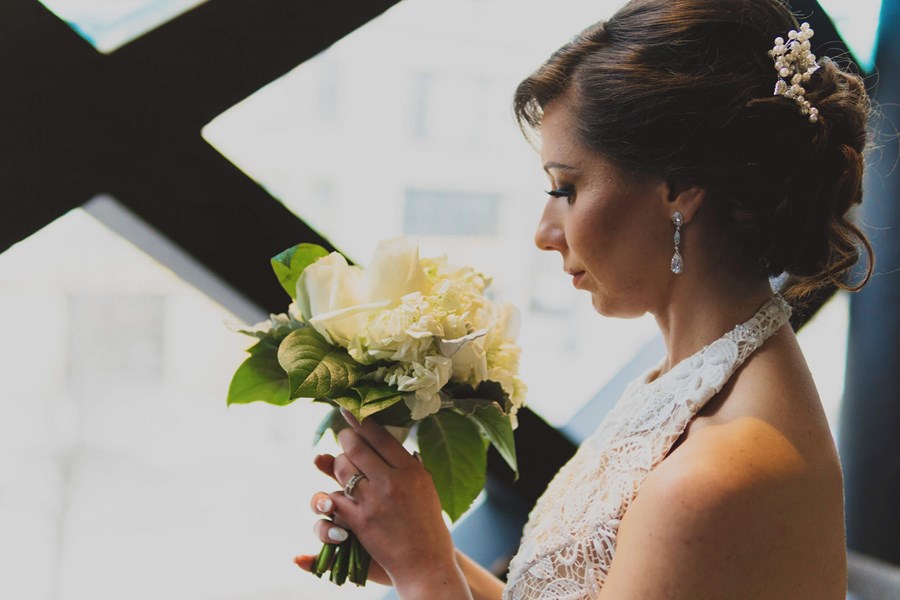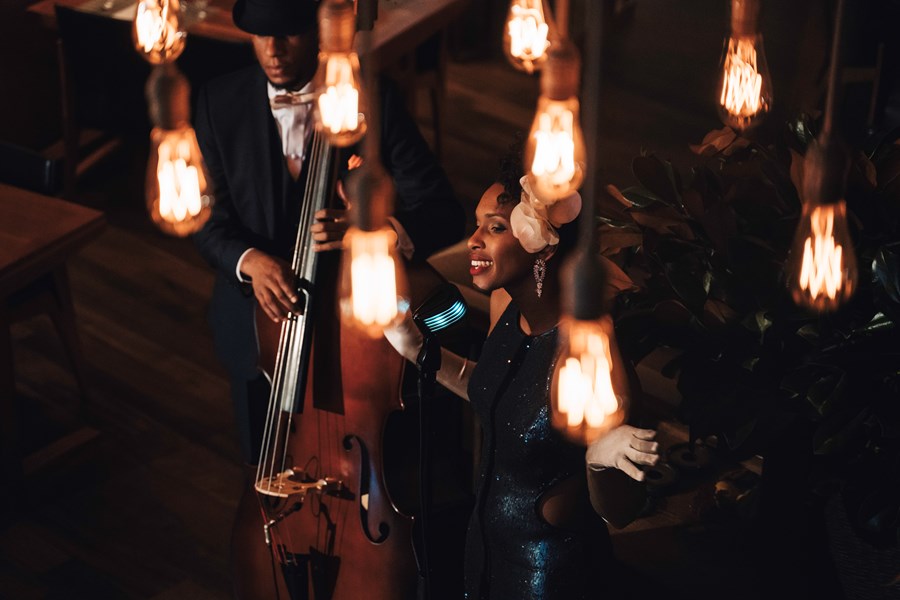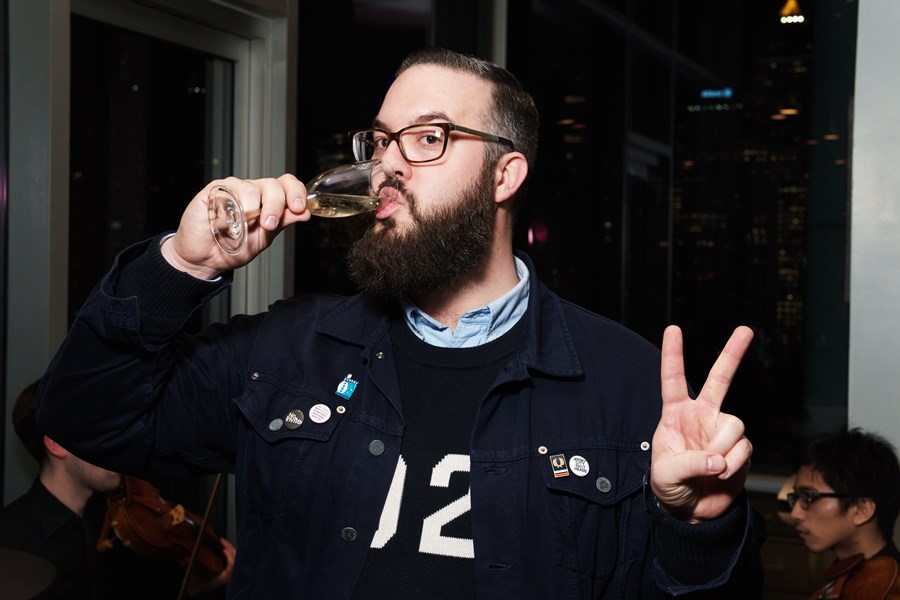 Clients Love Andrew!
"Andrew was a pleasure to work with--honest, accommodating, talented--truly a great addition to our trade show team. His editing and voiceover work was exceptional and he worked with us until we were thoroughly satisfied. I would highly recommend Andrew for any job you have. I can't say enough about how satisfied we are with his work."
- BARBARA M. | NEW YORK CITY, NY