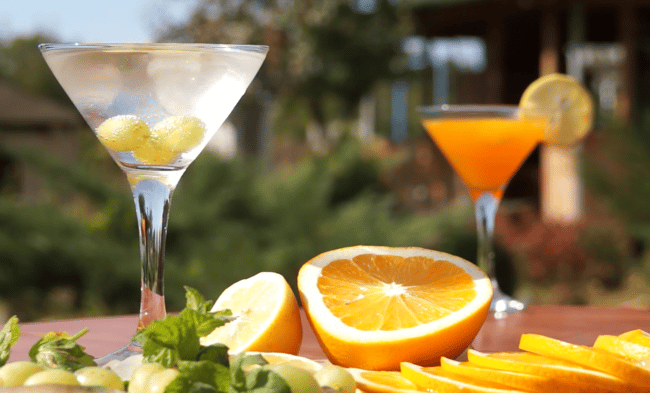 Meet Crème de la Crème Bartenders from Baltimore, MD. Crème de la Crème specializes in mobile bartending services, creating custom craft cocktail menus for wedding receptions, birthday parties, corporate events, and much more!
We caught up with Crème de la Crème to find out their top tips for other bartenders in the business, how they got started, advice surrounding social distancing and contactless events happening this summer, and much more.
Tell us about yourself and how you got started as a bartender:
My name is Tassia and I'm the founder of Crème de la Crème Bartending Agency! I started my career as a hostess in Santa Barbara, California! I worked for many years in the industry, moving my way up the ladder until one day I realized I'd like to offer Mobile Bartending so I could get out of the demanding lifestyle of a nightclub bartender....20 years in the industry has brought me to Maryland and has allowed me to create one of the largest Bartending Agencies in the DMV, Crème de la Crème.
What's your favorite part of being a bartender and servicing events?
My favorite part of working an event is the feeling I get from knowing each guest is completely enthralled with our custom cocktail creations. To this day, I still create each custom cocktail from scratch and it's grown so big I've moved on to cocktail consulting for other bars!
What are you doing differently to offer your services for contactless/social distancing events?
We have had to adapt to various changes to adhere to COVID-19 protocol. We now offer virtual mixology classes!
How do you prepare for a
contactless/social distancing event and make sure you adhere to safety protocols?
The main thing is to ensure everyone feels safe attending an event serviced by Crème de la Crème. We spend extra time sanitizing each item that goes to an event and also when it returns back to our warehouse. All of our staff must wear masks and gloves, and we have redesigned our serving techniques to be as contactless as possible. We've also designed drink stations where we set up beautiful drink displays and replenish as the guests pick up individual pre-poured drinks.
What feedback or advice do you have for other bartenders servicing contactless/social distancing events?
My best advice moving forward with the new procedures and protocols is to remain open minded! Staying open minded has allowed my creativity to flow while helping solve some of our obstacles with COVID-19. Communicating and brainstorming with clients even helped in the early stages. Once your client feels safe and informed it's rather simple to come up with a great strategy together!
What are you currently doing to promote your contactless services?
We use social media and have some nice connections with our client database. We've reached out to some corporate groups and residential properties to help get the word out that we offer virtual style services. In fact we just hosted a virtual mixology class for The Knot Worldwide!
Tell us a little bit about what you're doing to work on your business right now:
While I've been working on the growth of Crème de la Crème, I've also realized the strong need for a Bartending Community to be present for this rising industry. When I first started the business in 2014, there were little to no resources for Mobile Bartenders. The Mobile Bartending industry has literally sky rocketed the last 3 years, so I've been compelled to create a Bartending community called @MOBARTRIBE where Mobile Bartending lifestyles can be discussed and support can be offered! It's brand new, but we already have an amazing collective team of talented mobile bar business owners and bartenders.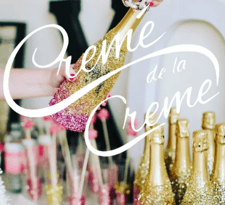 Clients Love Crème de la Crème!
"Crème de la Crème was an outstanding and professional bar tending company. They provided top notch service for my wedding reception and so pleasant and accommodating with us and our guests. Very responsive to messages and questions, wonderful set up and very talented mixologists. All of my guests were happy and most impressed. We will definitely call on Crème de la Crème for our future events :) Thank you to Crème de la Crème for helping make our event amazing!"
-Natalie C. From Alexandria, VA
-
Do you have advice surrounding social distancing/contactless events you'd like to share? We want to hear! Comment below.