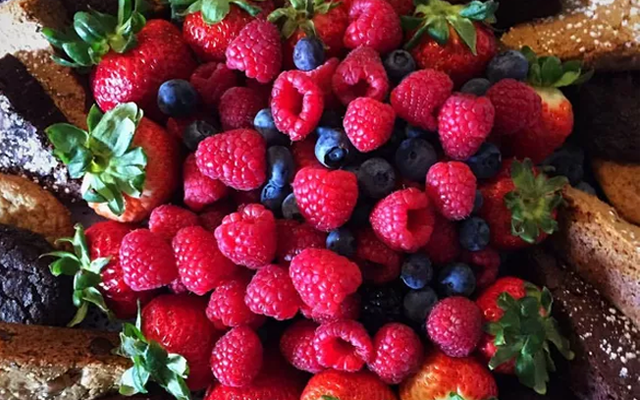 Meet Apiary Cafe, a catering company out of Larchmont, NY. From casual and down-home meals to fine dining, Apiary Cafe customizes a menu full of the freshest and most delicious food for any type of event.
Amazingly, Apiary Cafe joined The Bash in mid-August and had their first booking by the end of August! We checked in with Apiary Cafe to learn more about their catering business and see what they're doing to safely service contactless events right now.
Tell us a little bit about yourself and how Apiary Cafe got started:
"What's for dinner?" A question persistently asked by Chef Joerg Zehe's three children as he drove them from swimming practices, piano lessons to baseball playoffs, and dance rehearsals. He wanted to feed his children wholesome, nutritious meals free of artificial anything. And, he knew other families wanted to do so as well. Thus, Apiary was conceived. Like a bee colony, Apiary strives to find natural ingredients locally to create wholesome, delicious meals for the whole family—from lobster rolls to all natural panko chicken tenders, grass fed beef brisket sandwiches, to an assortment of whole grains and green salads. All meals are prepared fresh and ready to take and go. There truly is something for everyone at Apiary.
What's your favorite part of being a caterer and servicing events?
I will share a recent testimonial that speaks to one of our favorite parts of being a caterer:
"I wanted to let you know that my Dad really enjoyed his first two meals from Apiary! Thank you so much for all your patience as we put together his menu. This could turn out to be such a help to my family as we struggle with my dad's illness. I only wish we had found you sooner!" - Julia B
As for events, it is my passion (Laura, Director of Sales & Marketing). Bringing a client's vision to life and watching them be an active participant the day of their event, without a worry in the world, is the ultimate reward.
What are you doing differently to offer your services for contactless events?
We have started to offer individually portioned and packaged appetizers, entrees, and desserts for events, when it seems like an appropriate option. We are offering more passed hors d'oeuvres and finger foods vs. setting up platters of food on buffet tables. We are also doing more outdoor and 'rolling' events: guests arrive at different times during a 4 hour time period, so there are no more than 15 guests at any given time. This means we have to keep replenishing and rotating our service, but everyone feels safe and comfortable which is very important to us!
What feedback or advice do you have for other caterers servicing contactless events?
Our advice to other caterers during this time is to be creative, think outside the box, and be vigilant about all the necessary protocols.
What are you currently doing to promote your contactless catering services?
At Apiary Cafe, we have a strong marketing presence and are consistent in messaging our catering capabilities under any given requirements! Check out more on our Instagram,
@apiarylarchmont
.
-
Do you have advice surrounding social distancing/contactless events you'd like to share? We want to hear! Comment below.