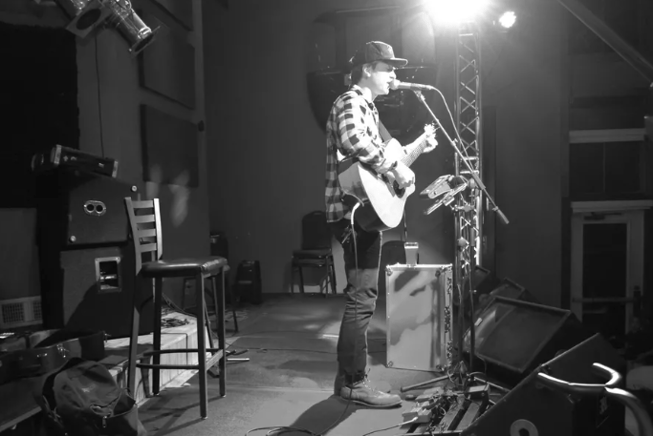 Meet Joshua J Schmidt, an acoustic guitarist from Bloomington, MN. Joshua has performed at many big festivals like the Basilica Block Party, FireFly Festival, and Summerfest, to name a few. He also enjoys performing on smaller stages for private events like weddings, birthday parties, corporate events, and more.
Joshua has been a member of The Bash for only a year, but already has won our Best of 2019 Award! Along with his rave reviews, he also has impressive experience in the music industry. We caught up with Joshua to find out how he got started, what he's doing currently to offer contactless performances, and much more!
Tell us a little bit about yourself and how you got started as a musician:
I come from the very small town of Lutsen near the Canadian border in Northern Minnesota. Growing up near the waves of Lake Superior and the Boreal Forest gave me lots of time to let my mind wander. I taught myself guitar at the age of 10 with the mentorship of a few local legends and never looked back. I now live in the Twin Cities with my wife and daughter where I play music full time as a solo artist, and as a member of my band Step Rockets that has earned over 10 million streams on Spotify.
What are you doing currently to perform at contactless events?
I've implemented my own Performance Agreement that includes a COVID-19 clause which states that I intend to follow the standard safety guidelines set forth by the CDC. This includes wearing a mask while I'm not singing, politely asking the guests to refrain from touching any of my gear, and to be respectful of my space. I also pack an extra microphone in case people want to make speeches or shoutouts so there is no cross-contamination. Additionally, I've implemented Retractable Belt Stanchions around my stage making it look more professional, as well as keeping people a safe distance away.
Above all else, the most important thing I do is communicate with the client. I always ask what their plan is to handle the new guidelines and keep their guests safe. All of my clients appreciate my attention to detail and it also gives me a chance to see how well prepared they are as well.
What are you doing to focus on your business right now?
I'm responding to opportunities as fast as possible, as well as purchasing new safety gear for the stage. I've also been following up with party planners to ensure they're happy and I receive a 5-star review.
Can you share some details about a recent contactless event?
I recently played National Night Out, which was the perfect contactless venue. I set up on the lawn in the front yard of my client's house where I was a safe distance from the neighbors and guests, while still providing awesome sound and entertainment for the neighborhood. The guests were courteous and enjoyed seeing some live music for the first time in a long while. I've already received a 5-star review!
What is your #1 tip or piece of advice for other musicians performing right now?
Communication is key. I always make sure my clients and I are on the same page about the number of guests and the expectations around the performance and how social distancing will affect my work.
Do you have any equipment or technical recommendations for other musicians performing virtually?
I have done a lot of streaming shows via Facebook Live, but going directly into the phone's microphone seems to be the easiest and most effective way. A simple tripod helps a lot, this one of Amazon is a great option!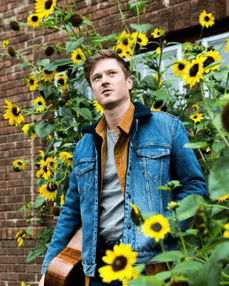 Clients Love Joshua!
"Everyone loved the music! Josh was very easy to work with during planning and had many great suggestions. He even learned two new songs for the event per our request, although he has a very extensive repertoire with something for everyone! He read the crowd perfectly and expertly worked in the several special requests we had during the performance (the happy birthday song, first dance, etc.) He spoke with the crowd, which made it feel Very personal. We will be having him back again!"
-Lada A. From Hudson, WI
-
Do you have advice surrounding social distancing/contactless events you'd like to share? We want to hear! Comment below.