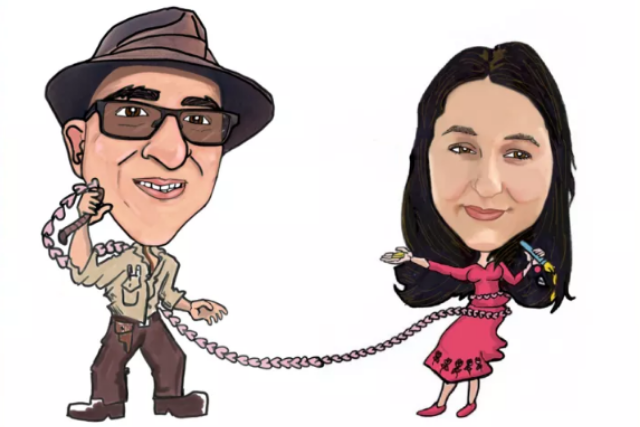 Timothy and Andreea Baker from Inlikenessofyou are a Caricaturist duo out of Portland, Oregon. Along with raving reviews from past clients, they have invaluable experience performing virtually. We caught up with the couple to learn how they are focusing on their business right now and what advice they have for those considering performing virtual events.
Prepare For Your Virtual Event
Practice is important. Consider testing out your virtual performance with a friend and ask them to provide honest feedback! Also, if possible, conduct a test meeting with the party planner beforehand so you can sort out any technical issues before the main event.

Eliminate all distractions prior to an event. Make sure there will be no unexpected noises while you are performing.

Dress like you would for a typical event. If you have a trademark look, wear it!

Prepare an introduction. We're all new to the virtual event space, so be prepared with a memorable introduction about yourself and your business.
Advice For Your Virtual Performances
If you get a lead, answer quickly. This can make all the difference between you getting the booking for the virtual event or not.

Try to relax! Allow yourself to learn from this experience. After each event, assess how it went and where you can improve.

Invest in a good camera and good internet. These two things are crucial to success in the virtual space. We use our iPhone 10 and iPad Pro for our virtual events.

Invest in a few virtual performance staples. We recently purchased backdrops and a really nice studio table top iPhone light to help bring more life to the parties!

Keep your options open. If things don't go as planned during a virtual event (we're all learning and things are going to go wrong), it's important to have a backup plan.

Be flexible. Try to be accommodating when it comes to which virtual platform you're using and be willing to use one that the client is most comfortable with.
Promote Your Virtual Offering
Share what you're doing virtually. How do party planners know you're open for business and offering virtual services if you're not promoting? It's important to share what you're offering and to promote it in every way possible.

Word of mouth is key. Ask friends and family to share your profile and virtual performance offering on their social media pages. Word of mouth can go a long way!

Share each other's success! It's important to support other vendors during this time. We're all in this together.
Stay Productive!
Focus on your business. During your downtime, focus on updating your profile or website. Use this time to do things for your business that you normally wouldn't have time for.

Talk to fellow vendors and encourage each other. Whether it's a recommendation of a great party planner or a shout out on social media, stick together.

Keep practicing your craft!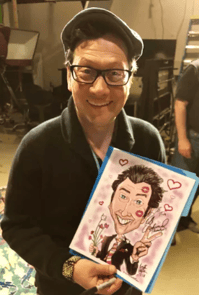 Clients Love In Likeness Of You

!
"He was the first to respond to my request for a Caricaturist. He did a SUPER job of engaging with my team (who are software developers) and even got them laughing - all had a great time and loved looking at each others pictures. Tim is very accommodating and made it a really successful event with his terrific art talent coupled with his obvious enjoyment of people. I highly recommend Tim for any event you may have."
-Beth M. | Bellevue, WA
-
Do you have advice surrounding virtual events you'd like to share with other vendors? We want to hear! Comment below.