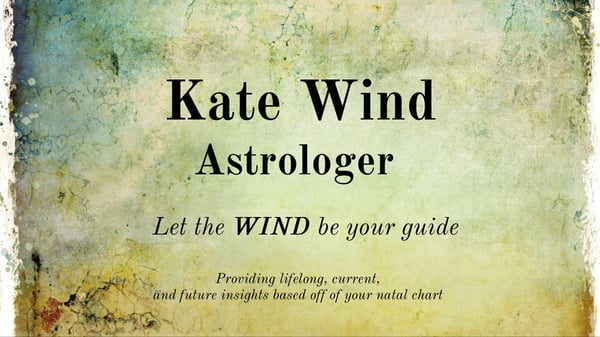 Kate Wind is a heart-felt astrologer, born and raised in Las Vegas, and a member of The Bash since October 2017. Her services range from smoke and pendulum readings to feather and angel card readings, as well as new moon and full moon meditations. However, astrology is her favorite!
Kate is also a friend of The Bash! This past November, she joined our team along with our friends at The Knot, to provide services for our party at The Foundation Room at Mandalay Bay for the Wedding MBA convention. We followed up with Kate to learn more about her experience and life as an astrologer.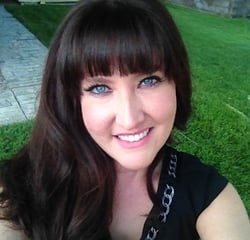 Tell us a little bit about how you got started as an astrologer.
I am a second generation Astrologer and Tarot Reader. I grew up with the language in my home and watched my mom guide and help her clients from a very young age.
What do you believe sets you apart from other astrologers?
Being second generation is a huge part of my success. Together, my mom and I have been able to build our interpretations on years (I should say decades) of client experiences and feedback. Also, I am very light hearted and approachable which makes clients feel like they are talking to a friend, even if they have never had a reading before.
What do you like best about being an astrologer in Las Vegas?
I was born and raised in Las Vegas so this is home! I love this city for so many reasons, but from an astrology standpoint, there is always a party or event going on that people need entertainment for. I have been able to read in some of the most beautiful hotels with amazing views of the Las Vegas strip. Also, because it's Vegas, nothing shocks people here. I'm always greeted with excitement when people realize there is an astrologer/tarot reader at their event.
What does your busy season look like and what events do you typically get booked for?
October will always be my busiest month with Halloween parties, but I stay busy throughout the year with astrology clients and events. Halloween parties, New Year Parties, Employee Appreciation events, Birthdays, and Bachelorette parties are some of the most common but I've also worked pop up events in retail stores and even divorce parties.
What is the most rewarding part of being an astrologer?
I knew since I was very little that I wanted to help people. After getting my BA in Psychology from UNLV, I went on to massage school. I didn't know exactly what it would look like, but I knew my goal was to make people feel good and give them guidance. I love when I get off the phone with a client and they send a follow up message or card saying how much the reading helped them or when I read Tarot and the guest tears up because I've been able to relate to them and provide a pathway.
Do you have a most memorable event?
I have so many incredible stories, but one stands out.
A few months ago while reading tarot cards at a company party, I had a young gentleman sitting at my table. He didn't have a particular question but was interested in receiving insight from the universe. I shuffled the deck of cards and put them in front of him, asking him to split the deck to his liking. The first card on top was then flipped to reveal the Magician card. When he saw the card, he smirked. I went on to interpret the card explaining that it is the only card in the deck with all 4 tarot elements, suggesting someone who has a 'bag of tricks' or the resources and tools to manifest their dreams.
I finished the reading, looked at him and checked in to make sure my interpretation made sense to him and opened it up for additional questions. He slowly rolled up his shirt sleeve and said 'I knew the Magician card would make an appearance' as he exposed the Magician card tattooed on his forearm.
It was truly a cool moment. I've read for hundreds of people from all over the world and I am continually amazed of the power of tarot. (Check it out below!)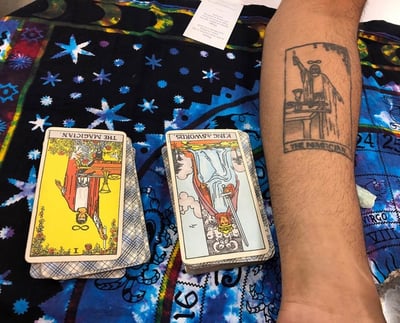 Clients Love Kate!
Kate was absolutely amazing! There was never an empty seat in her chair during my 4 hour party. When my party was over, she stayed longer because she wanted me to be able to get my reading done also. She also came dressed festively in my party theme colors of gold, black, and white. My guests and I had an exceptional experience with Kate and I highly recommend her for a professional, fun, and special touch to your event!
- DONNA R. | LAS VEGAS, NV