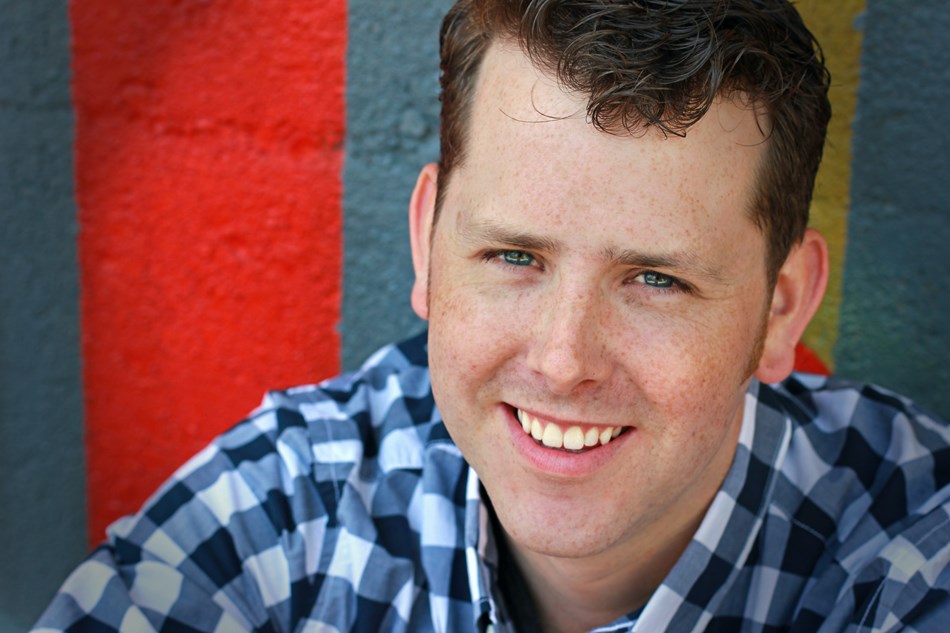 Mike Maxwell is a comedian based in the Chicago area, but he travels around the country performing and working with the best in the industry, including SNL alums. Mike has completed extensive comedic training at The Second City's Training Program and The Conservatory for Improv and Sketch Comedy. Today, audiences of all ages enjoy Mike's performances - you can catch him at some of the major comedy clubs in the Chicago area where he's a regular!
We caught up with Mike to hear more about his life as a comedian and learn what he attributes to his successful career.
Tell us about yourself. How did you get into comedy?
I had two big influences to getting into comedy. One was my sister, who was very involved in acting during high school. The other person was my friend Katie in college - she was the first person to tell me to try stand up comedy. Without these two, who knows what I'd be doing.
Is there a specific person or comedian you are inspired by?
I have a lot of comedy influences but of the major comics out there, Seinfeld's approach to comedy and work ethic are the most motivational for me.
What have been your favorite venues to perform at and why?
My favorite venues vary really. I've done large clubs shows, theaters, corporate events, and bar shows. The venue isn't that important to me. I think what is most fun is being in front of a group of people who are ready to laugh and are relaxed.
How did you build such a successful career as a comedian?
My comedy career is coming along well enough largely in part to making sure I continue to write and test new material. Comedy audiences have an appetite and once we start to make them laugh, then the pressure is on to keep them engaged and wanting to see your next show or set. When I talk with potential bookers, I ask them to tell me how they hope the event/show goes. I then can offer any relevant advice or experience from my years of shows. Letting a booker know what's worked in the past on similar shows or at similar venues has been really helpful to positioning the event for a great experience.
What advice would you give a new member on The Bash to help them be successful?
My advice to a new member is to determine when your busy season is for your craft. The Bash tends to offer me more opportunities around the holidays and new year as companies and organizations want to do a year-end party. I actually keep those months open for clients of The Bash. It's a calculated risk because there's no promise of bookings, but for a few years now I have grown my client list and become more successful on the site because I knew when to accommodate the highest demand during the year for my field of entertainment.
Clients Love Mike!
"Mike was a very stand up guy, no pun intended. He had great communication after booking him. I called around to some of the venues and events he had done and they had nothing but praise for him. So that made it easy hiring him. He was early and and extremely friendly. When the show started he was making the crowd laugh right off the bat. Our group is not the easiest group for humor but he had all of us going for the entire show. I will def recommend him for any show. I have seen a lot of comedians and he was so fantastic to work with and watch. Great great guy right here."
- NIC S. I COLUMBUS, WISCONSIN