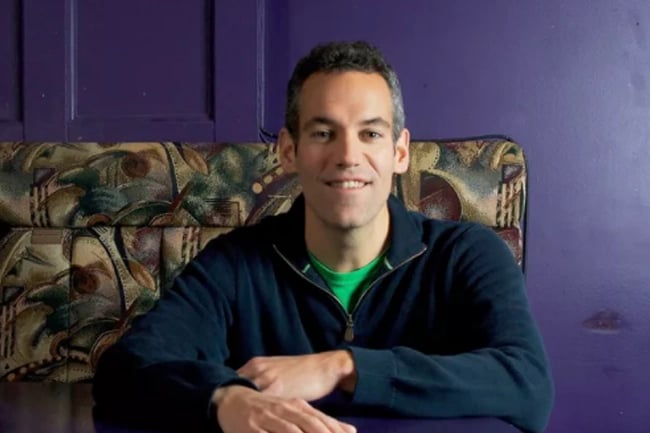 Meet Moody McCarthy, a Comedian from Syracuse, NY, who has been performing comedy for over 25 years and has made 8 network TV appearances—most recently on Conan (TBS). After performing in the Syracuse region for 6 years, Moody took his comic career to New York City where he now regularly performs stand-up at some of the best comedy clubs in the world.
Moody has experience performing at many different types of events including country clubs, corporate events, and more. Over the last year, he has adjusted where and how he performs to successfully execute virtual comedy shows and, as a result, grow his craft and business. We checked in with Moody to find out how he got started and learn about his success with virtual events. Keep reading to see what he had to say!
Learn more about Moody McCarthy and how he finds success with virtual comedy shows.
Tell us a little bit about yourself, what you do, and how you got started!
I'm a stand-up comedian, originally from Syracuse, NY. (Go Orange!) Like lots of comics, my first love is music but that was unrequited. Now I'm in NYC with my wife & tykes, who've become a big part of my act. I've been doing stand-up for 29 years now, and it's a good thing I love it because I just found out there's no pension.
To this day, what has been your favorite memory as a comedian?
In August I did a virtual show for Pfizer's Senior Global Leadership team. They were a great audience. I teased them about why - during a pandemic - the world's biggest pharmaceutical company was watching a comic? And why a no-name comic?

Oh, I have a tie for my favorite memory. (I'm gaming the system to wedge in another credit.) I performed on the Letterman Show twice, which was my dream. I wanted the 2nd time to confirm I didn't tank the first time.

What steps are you taking to perform virtually?
I did my first virtual show sitting at a desk, but it felt unnatural. So, I invested in everything I could to mimic being onstage. Now I'm standing up holding a corded mic. I added lighting. I use a green-screen for a theater backdrop. That might be hokey, but I'd lose credibility if they saw the cinder-block wall I'm in front of. (I had to wait two months for the green-screen, btw – there was a big run on toilet paper and green-screens.)
To avoid freezing up I got a Nest WiFi router – it lets you prioritize a device on your network. (Sorry, kids.) Nest isn't paying me to plug them, but I can dream.
For the performance itself, up top I joke about working from home, since that's what everyone is experiencing. And I try to engage a little, even though it can be clumsy if people are far from their screens. (I ask a lot of thumbs-up/down questions to avoid choppy audio.)

Can you share some details about a recent virtual event?
I do a lot of office happy hours – businesses are looking for a way to break up the monotony of work-from-home meetings. They're great, and it's wild to entertain a group in California or Toronto and then a minute later be goofing with my kids.


What is your #1 tip or piece of advice for party planners looking to book you for virtual?
I made a short video showing my virtual setup and I think that's helped clients visualize what they're getting. As for the performance, I'd make sure you have good audio. That's important in any field, but really critical in comedy and music. Your computer's built-in mic probably isn't good enough.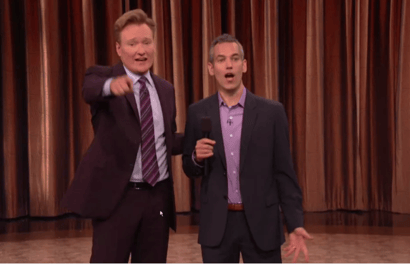 ---
If offering your services virtually, how are you finding success with virtual events? We want to hear! Comment below.