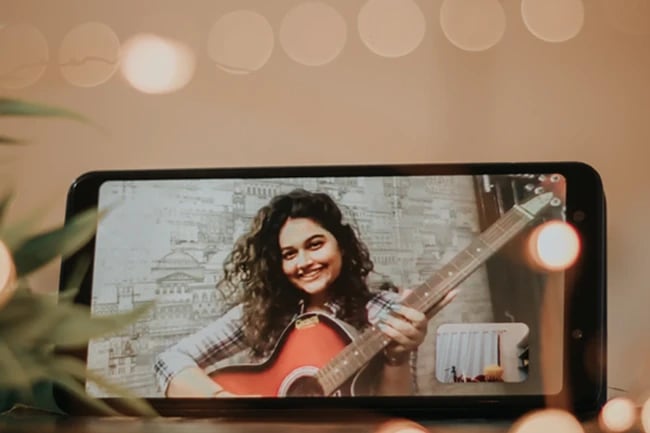 We just launched an exciting new feature on The Bash! If you are available for virtual parties and events, you can now easily display this offering on your profile.
Opt in to Virtual Events on The Bash
With virtual gatherings and parties on the rise due to COVID-19, we want to make sure vendors who offer virtual services are able to easily display it on their profile for party planners to see. By opting in to this new feature, an icon paired with "virtual services offered" copy will be added to your profile so party planners can see that you provide that option. We recommend opting in to this feature only if you are willing and able to provide your services virtually via online calls.
To opt in to this feature, follow these steps:
Log in to your account.

In your "Profile" tab, click the edit button next to Profile Details.

Expand the "Lead Details" section.

Select "yes" for "Are you available for virtual parties?"

Click the save button at the bottom of the page.
Note: This virtual event feature is only available to vendor categories that we believe are able to easily support a virtual event. If you don't have this feature available and are offering virtual events, please contact us!
Receiving Virtual Requests on The Bash
You will receive a request for a virtual event just like any other request on The Bash. However, party planners will now be able to indicate on their request if their event is in-person, contactless, or virtual. When you receive the lead, their preference will be indicated on the request under "Event Info."
EXAMPLE OF VIRTUAL EVENT REQUEST
EXAMPLE OF CONTACTLESS EVENT REQUEST
Virtual Party & Event Services Page
How to Get Listed Here
Any vendors who opt in to this virtual events feature will be displayed on our new virtual party and event services page. This new page is designed to drive traffic to The Bash and help our members get more virtual bookings during this time.
Where to Find this Page
We link to this page in our party planner articles around virtual events, on our social media pages, and in our emails to party planners. You'll also see a link to the virtual services page on the homepage!
How Search Results Are Ranked
The search results on this new page are designed to display a variety of different categories are to party planners, but they can easily refine their search by location, vendor type, and minimum review rating. To rank higher in search results, make sure you are confirming your bookings on The Bash, getting positive reviews, and responding quickly to every lead that comes your way.
_
Have tips for hosting virtual events? Comment below: