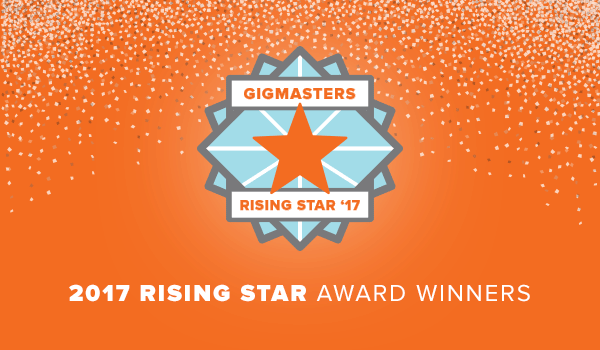 It's awards season and we're excited to announce the GigMasters' Rising Star Award winners for 2017. The Rising Star Award goes to GigMasters members who have earned the most booking dollars in their primary category.
Congrats!
We've notified all of the winners via email and have added the badges to their profile. They're live for everyone to see! You can view the full list of winners here.
How to Win in 2018
Keep up the good work! Here are a few tips to help for next year:
Verify your bookings - make sure you're getting credit for every booking dollar you've earned.
Enroll in GigPay - clients want to easily make deposit and balance payments online!
Collect Reviews - with confirmed bookings, clients can leave positive reviews for your services.
Our Thanks
Thank you to all of our members for your loyalty and support throughout the year. Congrats to those who earned the award this year, your success is our success!
Now For Your Acceptance Speech!
We'd love to hear your thoughts on your experience as a GigMasters member. Sound off in the comment section below!