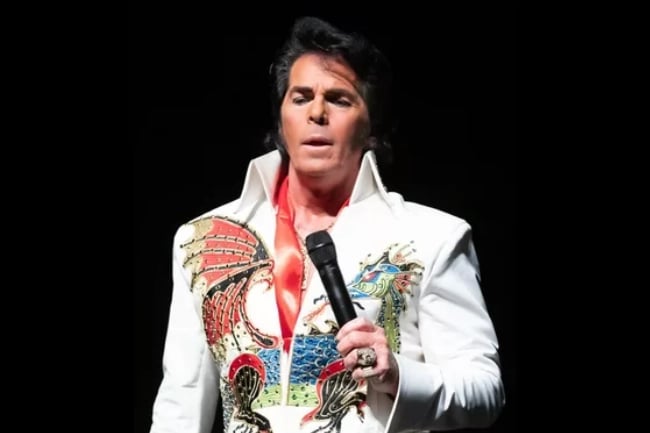 Meet Rob "E", a successful Elvis impersonator on The Bash! He's a longtime member of 13 years, has been awarded multiple badges, and has an average of 5 stars from client reviews.
Rob "E" is an award-winning Elvis impersonator who pays tribute to all of Elvis's eras with an energetic and authentic performance. He has experience "wowing" audiences across the nation for public and private events. In addition to his Elvis tribute, Rob provides Karaoke with the King, an interactive experience with the guests, and a Neil Diamond tribute show. We recently caught up with Rob to learn more about how he got started and how he keeps Elvis's legacy alive.
About Rob & His Success as an Elvis Impersonator
Tell us a little bit about yourself, what you do, and how you got started!
I am from West Haven, Connecticut. I have been an Elvis fan since I was 4 years old. I have had the privilege of paying tribute to the king of rock and roll for 20 years and have performed all over the United States and the Caribbean. It all started at karaoke, and after buying a Halloween costume and winning a costume contest. Then on the 25th anniversary of Elvis's passing, winning third place at Dick Clark's American bandstand grill in King of Prussia, Pennsylvania, and it continued to grow from there.
To this day, what has been your favorite memory as an Elvis impersonator?
It has always been about keeping the legacy of Elvis alive but the most rewarding part of paying tribute to him is watching the reaction of touching a memory for someone in the audience.

Can you share some details about a recent event?
At all the shows I have done, the people who are there are continuously smiling, dancing, and some even shed a few happy tears. That's how you know you did a good job.
What are you most excited about for the future of your business?
I get most excited to see more and more interest from younger generations wanting to have Elvis at their event which means I am helping to keep the legacy going.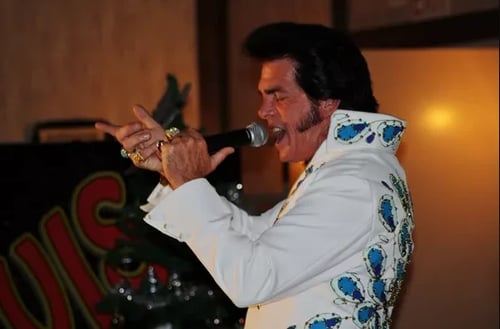 How has The Bash helped to grow your business?
The Bash is great. I have been a member for years. They keep sending gigs, and this year has been the best one yet. The marketing has worked and I look forward to continued success.

What is your top tip for other vendors looking to get booked?
My advice to the members is to respond quickly and try to personalize a response to the potential client.
---
What are you most excited about for the future of your business? Comment below!