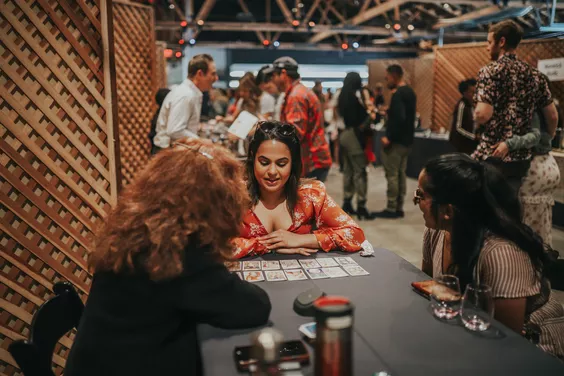 Meet Davida Rappaport, a top-booked psychic on The Bash. Her specialties include Tarot card, palm, seashell, and handwriting readings. Davida has been doing readings for 20+ years and teaches Tarot classes. She has experience entertaining a variety of audiences for virtual and in-person events including bachelorette parties, product launches, and more.
Davida is a practical, down-to-earth psychic who provides entertainment, enlightenment, and empowerment to each of her guests. She adapts to their energy with her passion, wit, and humor. We caught up with Davida to find out how she got started, learn about her favorite memories as a psychic, and see what her number one piece of advice is for other vendors looking to get booked.
Here's What Makes Davida a Successful Psychic
Tell us a little bit about yourself, what you do, and how you got started!
When I was about 15, my father had a group of spiritually-minded people get together every week on Saturday nights for seances. My father was an amazing man, an incredible psychic, and trained me to be a medium. I would not be the psychic I am today had I not had his loving guidance. I fell in love with Tarot cards at that time and taught myself how to read. When he passed away in 1980, I booked my first event reading Tarot cards at a Halloween party. I've been working events ever since. I expanded my offerings over the years as people asked for palm, handwriting, seashell, lipstick, and other types of readings.
To this day, what has been your favorite memory as a psychic?
I have so many excellent memories over the years. I have read for some amazing people from all walks of life—children, teenagers, and adults. Every event I work leaves its mark on my mind and heart. One incident I can never forget was when I had a booth at the Whole Life Expo shortly after I moved to Los Angeles. The chiropractor at the next booth told me I was a "soul reader." He watched me do readings for two days and wanted to share that with me. I never forgot his words.

Can you share some details about a recent event?
I have done a lot of bachelorette parties this year. All of the ladies were wonderful and I fell in love with every one of them. My readings were longer than they would have been due to the intimacy of the occasion and they didn't mind. I also let them record their readings on their phones because sometimes I come up with nuggets of information they might need to hear again. I had them laughing, crying, and passing the box of Kleenex. How could I not love them? I touched their hearts as they touched mine. I often forget to ask for pictures, but if I am working on an event where they are taking pictures, I ask if I can have them and if I can have permission to use them.

What is your key to getting booked?
I am a quick responder whenever possible and flexible because I know how things can change at the last minute. I have a can-do attitude. My pricing is affordable for most people, and depending upon distance, I might charge a little more or for travel, as I hate to be on the road longer than the length of the party. Reviews provide a window into who you are, the quality of your work, and what prospective clients can expect when they decide to hire you.
What is your #1 tip or piece of advice for other vendors?
Many years ago, I was told three things by a successful marketer: 1) Know your market 2) know your product, and 3) follow-through.
How has The Bash helped you expand your business?
When bookings slowed down for me in 2014, I joined The Bash, which was recommended to me by a friend of mine in Chicago. The Bash allows me to work smaller events for wonderful people who may not have a lot of money but still want a good psychic.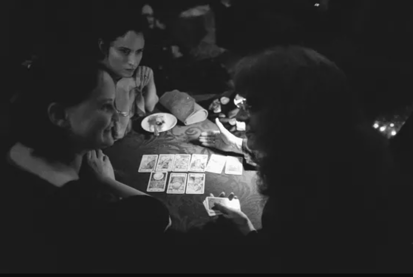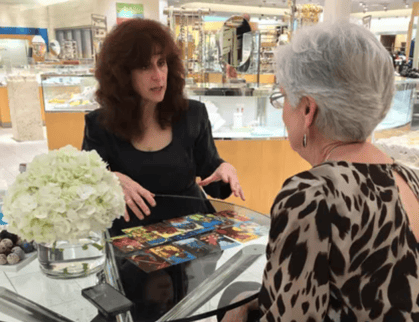 ---
What's your top marketing tip? We want to hear! Comment below.