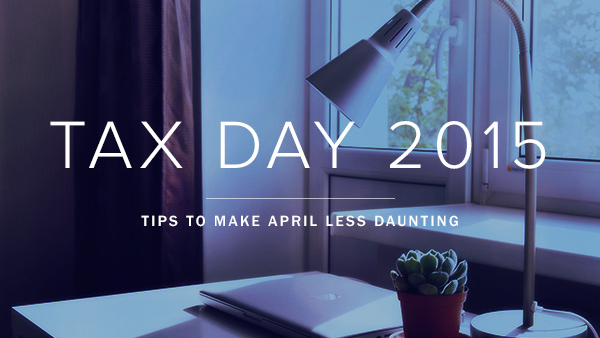 A few months back, we sought out the expertise of professional CPA, Scott Brenner, to compile some tips to make the tax deadline less daunting. Here's what he had to say:

1. START EARLY
As a small business owner, you probably have hundreds if not thousands of transactions throughout the year – clients paying you money, and you paying others money. Organize your records while everything is fresh in your mind, throughout the year. This will allow you to focus on growing your business rather than sifting through records from the past year.
Did you know? You can track each booking transaction through your GigMasters control panel, making tax prep much easier!
2. FREE UP CASH
When you have a complete picture of your past year, a tax professional can provide you with yearend tax advice that can help you save taxes in the current year and potentially free up cash flow that you can use to reinvest in your business in the year ahead.

3. UNDERSTAND TAX CODE
Tax code was fairly silent in 2014 (so far), but there were some repair regulations (what is considered repairs and what is considered a fixed asset) that were passed in 2013 that potentially affected business owner's filing requirements. There is a safe harbor provision that business owners can file with their 2014 return to protect themselves. They should consult a tax professional to find out the correct way to protect themselves.
The continuing provisions of the Affordable Care Act are still filtering into the tax code, but nothing new until 2015.
4. SPEND TO SAVE
Hiring a professional accountant is always a good idea, regardless of how small your business. A professional accountant's knowledge should be up to date with ways to help business owners. Tax professionals are constantly reading trade magazines and studying ways that they can save their clients' money.
5. BECOME A GIGMASTERS MEMBER!
We connect our members with people planning events. Not only will we send business your way, we'll help you track your booking income, making tax planning a breeze. Many of our members tell us that just ONE BOOKING pays for their entire membership. And, because your membership fee is tax deductible, it's even more affordable than you think!