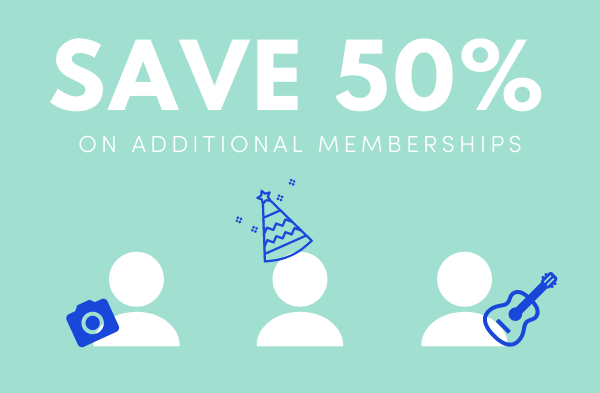 Did you know that The Bash offers a 50% discount on additional memberships to active members? Well, we do! And, it gets even better because that 50% discount will be applied every time you renew. That adds up to a lot of savings and the potential for a lot more leads!
Can't think of any reason you'd need another membership? We've got a few real examples of The Bash members making the most of this offer and kicking butt with multiple memberships.
Why Create an Additional Membership?
Location, Location, Location: Let's say you live halfway between two major markets or cities. Maybe you're between Philadelphia and New York or L.A. and San Diego. If you want a strong presence in both places you absolutely should establish a membership in each city to maximize your exposure, search results and leads.
One member really can be in two different places at once, just ask California cover band The Trip who list in both Laguna Beach and San Diego.
Many Talents, Many Memberships: The perfect example of a member making the most out of additional memberships is Didi Maxx (Long Island, NY). Didi has four memberships (Magician, Costumed Character, Clown, Party DJ) all of which have at least a 4.5-star rating. Didi has also taken home a total of four Rising Star awards and attributes much of her success to maintaining multiple memberships.
Go it Alone: But it's not just kids' and variety entertainers who take advantage of our additional memberships deal. Let's say you are a violin player in a string quartet but you wanted to start booking some solo gigs. You, my violin playing friend, should think about an additional membership.
You can call your new membership whatever you like. It can be an entirely separate entity to your original membership but, behind the scenes, you are saving 50% every time you renew.
How to Create an Additional Membership
Ready to double your fun and save some money? Just log in to your Control Panel and look for this button:
Questions? Concerns? Feel free to contact our Sales Team at sales@thebash.com for all of your renewal and additional membership needs.