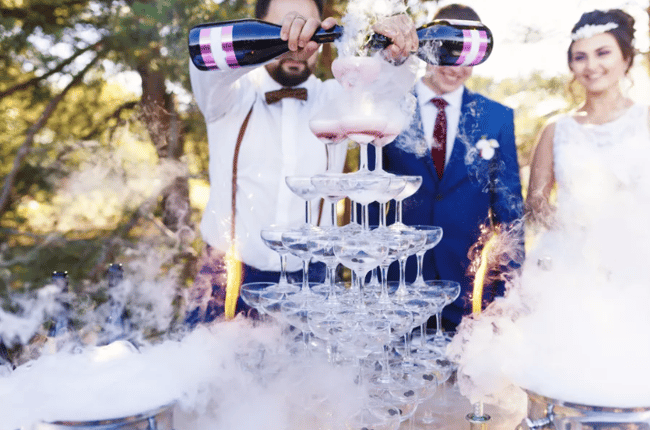 Barspirit Premier Bartending Service provides skilled and experienced bartenders for weddings, corporate events, and other private parties throughout Los Angeles, Las Vegas, New York and Boston. Barspirit is also now hosting virtual bartending events for those not able to host in-person events or for those who just want to learn how to make a delicious cocktail at home!
Here's how Barspirit got started and what they're doing to host virtual events right now.
Tell us about yourself and how you got started as a bartender:
My story of how I became a bartender is probably not as romantic as some others' who "always loved cocktails and experimenting," but eventually, I got there! I started in Germany as a waiter and somewhat of a bartender, although over there, it's mostly beer & wine, so I am not sure if you can call it bartending in the modern world. However, when I moved to LA, I had to pay my "American" tuition, and so I took a bartending course on modern cocktails and the world of spirits (this is where our company's name "Barspirit" comes from). I started to experiment on my own, bartending on small events here and there for friends, family, and people on Craigslist, while simultaneously working in bars and eventually working my way up to bar manager in Boston during my time at Harvard. By this time, Barspirit was already two years old, but still doing mostly word of mouth. We received so much positive feedback from our past clients that I wanted to get the word out that a new bartender is "in town." Hence, I dedicated my attention to Barspirit full time, and it eventually became what it is today. Although I am mostly focused on running the "backend" of it with bookings and helping clients, I do get to bartend the occasional wedding to remind me why I love bartending and the world around events.
How are you working/communicating with your current and potential clients right now?
We have been postponing many events to next year pretty smoothly during COVID-19. New clients are mostly looking at booking towards the end of this year or even next year as well. Our entire booking process is online and primarily automatic, which made the "transition" to the new virtual world very simple.
What are you doing currently to offer your service in the new landscape of the events industry?
We are currently hosting virtual bartending events. Depending on where our clients are located (we have locations in LA, Las Vegas, New York, and Boston), we can even do the shopping for them, contact-free, of course! In that case, we will drop everything needed for the course in front of their doorstep the day before, and they only have to "show up" and have fun! Find more information on Barspirit's virtual events.
Tell us a little about your virtual event experience:
Our virtual events are held at my cafe called Stella Coffee in LA. Obviously, our guests can be spread all over the world, but we schedule the event, and usually, we go into a cocktail class that goes over things like cocktails 101, your liquors explained, and much more!
What's your #1 tip or piece of advice for other bartenders?
Step out of your comfort zone and adapt fast! The world is becoming much faster-paced as it used to be, and people don't want to have to wait a day or two for quotes so responding quickly is important!
What are you currently doing to work on your business right now?
We are in the midst of stepping up our social media game and getting a TikTok, since that's where people are spending their free time.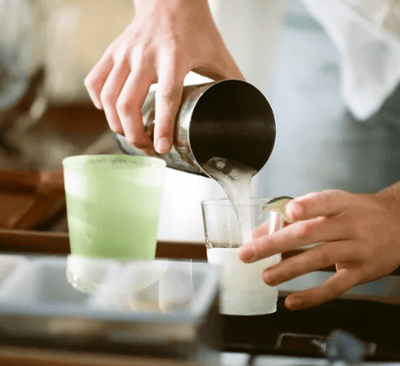 Clients Love Barspirit!
"Barspirit was a huge help in making our Happy Hour a success. Josh was quick to respond and made the process of finding a bartender much easier. The bartender provided was professional, sociable, and was even willing to stay a bit longer to help out. We will definitely be using Barspirit again for any of our future events. Thank you!"
- Sarah L. From Santa Monica, CA
-
Do you have advice surrounding social distancing/contactless events you'd like to share? We want to hear! Comment below.