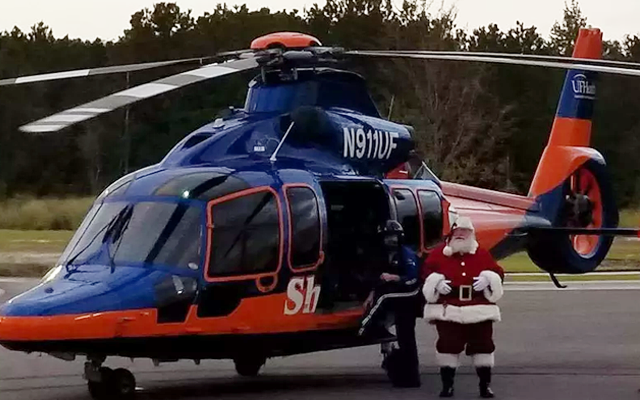 Meet Nationwide Santas, the top booked Santa company on The Bash in December 2019. Nationwide Santas joined The Bash over 10 years ago and has since raked in over 260 bookings! We caught up with the Nationwide Santas team to learn more about what makes them so successful on The Bash.

Tell us a little about your company and how you got started in the Santa business:
I have built Nationwide Santas into one of the largest Santa companies in the U.S. but it was from very humble beginnings. In 1982, I was a performer doing Singing Telegrams, Celebrity Impersonators, and Princesses Parties for kids in the Riverside and San Bernardino counties. This went on for years and during this time I worked with a few Santas in December. In the late 90's, I was getting more and more calls for clients requesting Santa Claus and knew about 5 local Santas at that time. By the time the Y2K rolled around, I started getting requests for Santas in other states and I was doing pretty well getting Santas booked. I wanted to start a Santa company but never had the time to get it going. Then the housing crisis hit in 2008 and by 2009 people were losing their homes and no longer booking entertainment. I was also struggling, but it was now or never for me and so with my rent money, I started the company Nationwide Santas. I had a website made and signed up with The Bash. Nationwide Santas was a hit. Our first year we were able to sustain the business and by the next year we doubled our bookings.
You have almost 75 5-star reviews from past clients. What's your key to making clients happy?
We listen to our clients and do our best to match the best Santa for their event. Clients can also choose their Santa from our website of over 4,000 Santas by zip code. We are available 24/7 and clients are able to call, text or email us and can expect a response time anywhere from 5 minutes to 5 hours. Our clients depend on us to provide happy, lasting memories and in order to do so, we need to be available for those calls, text or emails very quickly.
What advice would you give to other performers for growing their booking numbers and business on The Bash?
It can be difficult keeping up with the many requests that come in. I would recommend dedicating a time each day to respond on the request. You may want to follow up with a phone call or text as the potential client will have questions about your services.
What's your favorite part about being a Santa business and working with families around the holidays?
The sheer joy of matching the perfect Santa with a client. Having them leave a 5-star review on The Bash and call us back each year to request their same Santa is really the best.
What do you attribute your success on The Bash to?
The Bash allows Nationwide Santas to connect with clients that normally would not have found us on our website. Since The Bash covers the U.S., we're able to connect and find Santas for clients, even in the most remote locations. Also, The Bash is available to answer any questions or fix a problem immediately. The Bash team is a dream to work with and they make it so easy to book events.
What has your overall experience been like on The Bash?
I signed up with The Bash 10 years ago and never looked back. The Bash allows Nationwide Santas to connect with clients that normally would not have found us on our website.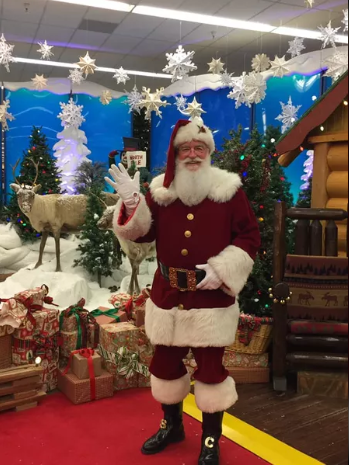 Clients Love Nationwide Santas!
"Mr & Mrs Claus were the greatest. Their appearance and professionalism was the ultimate. I would most definitely recommend them to anyone looking for a kids perfect Christmas party; even our adults enjoyed them. Pictures taken by all, children and adults. Thank you so much for making our first kids Christmas party a success."
-Tonyia F. | Indianapolis, IN