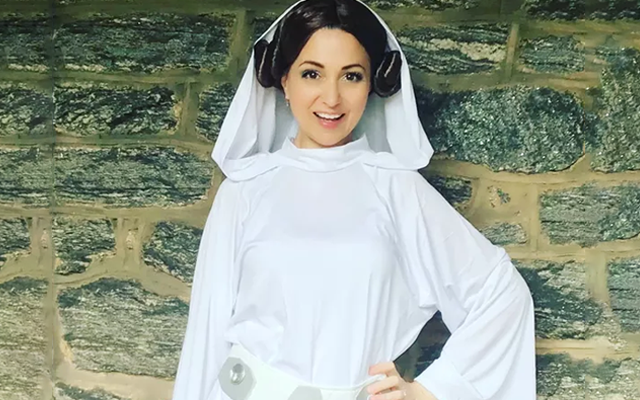 Meet The Telegram Girl, the top booked singing telegram member on The Bash in January 2020. She has only been a member for a little over a year and already has over 50 bookings. The key? She says it's all about personalization.
We caught up with The Telegram Girl to see what advice she has for other performers looking to get more bookings and what she attributes to her success on The Bash.

Tell us a little about your company and how you got started in the Singing Telegram business:
I make my entire living as a professional jazz and classical singer (I've studied music my whole life and majored in vocal performance in college) but as a working musician it's always been necessary to fill out my concertizing/recording income with something time consuming that takes away from my art. In 2018, I moved to Philadelphia and noticed that there seemed to be a resurgence of singing telegram popularity; perhaps a spillover from the busy companies in NYC comprised mainly of Broadway and opera artists seeking some day-work. I already had many costumes left-over from various performances, invested in a few more and decided to give the business a try. My a cappella group had already been successfully advertising through The Bash for many years so I decided to see if there was a category for this new business; thankfully there was!
What's your favorite part of being a performer and is there a particular performance that stands out to you?
One of my favorite performances entailed waiting in a surgeon's office, pretending to be a SUPER crazy patient, having him walk into the exam room and then singing a song which listed all my symptoms and problems (lyrics suggested by his nurses and family). It was his birthday so after a while of course he caught on that I was not a real patient. He was awesome about it and ended up crying from laughter!
What advice would you give to other performers for growing their booking numbers and overall business on The Bash?
The Bash has a wonderful system of notifying you when a client may potentially be interested in booking you. My advice as to how to make the most of the site is to reply to everything and everyone no matter what, start small with local and inexpensive quotes, work a bunch as a way of getting the word out that you are worth hiring, then get those reviews coming in! When you finish a job make sure to express thanks for the opportunity to perform. Call, put it in writing and respond to their review with appreciation. Gratitude goes further than anything on earth.
You have over 20 5-star reviews from past clients. What's your key to making clients happy?
The key to making clients happy is personalization; make each gig a show of its own. People love to feel special and the easiest way to do so is to customize some part of your service as a way of honoring each person you are lucky enough to perform for.
What do you attribute your success on The Bash to?
I think my success on The Bash has come mostly from offering something catchy and fun that you can't buy at a store or on amazon that people will want to video with their phones and show to all their friends. A singing telegram is truly a gift that keeps on giving because of technology and social media. Also, I feel it's important to be clear and honest about your strengths and weaknesses. For example, me and my singing partner are ridiculously accomplished vocalists (everything from jazz to opera), we let everyone know that our voices will knock their socks off so when the musical end of things is important we feel confident that our customers will be happiest with one of us... but what we don't do is jump around and scream in gorilla or banana suits. Believe it or not, that is "a thing" and people ask for it and love it. It's important to know what you are and are not rather than trying to be everything to everyone.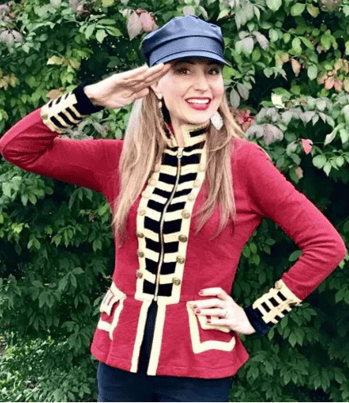 Clients Love The Telegram Girl!
"The Telegram Girl was beyond accommodating, and was able to work within the tight time frame that we had. She was clear with what she needed, and once I got it to her, she turned things around within 24 hours. She was right on time for the actual performance and things could not have gone smoother! Highly recommend The Telegram Girl for anyone looking to make a special memory happy for someone!!!"
-Scott F. | Philadelphia, PA