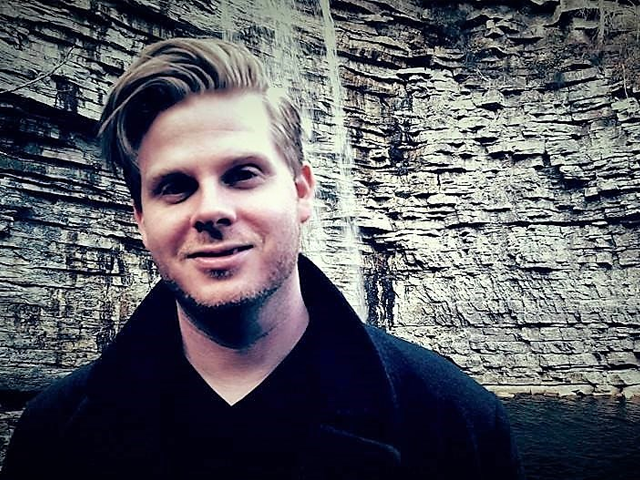 A big congratulations to acoustic guitarist Kurt Borst for being the top booked musician on The Bash (formerly GigMasters) in July! Kurt secured 9 bookings last month, and has almost 200 bookings total!
Whether it's a corporate event, birthday party, or wedding celebration, clients rave about Kurt's musical talent, professionalism, communication style, and ability to read a room at events. We caught up with Kurt to learn more about his life as as musician, his favorite events, and his keys to success.

When did you discover your love for music and when did you start performing professionally at events?
I can't even remember a time when I wasn't involved with music in one way or another. I was fortunate enough to come from a musically inclined family where both my parents played an instrument and listened to music constantly. I think I first realized I loved to sing at a very young age because of my Grandparents. They used to gather everyone around the piano during the holidays to sing Christmas carols and that turned into me wanting to join the chorus in my elementary school.

I started performing when I got to college with a band that I formed but I didn't start doing what I do now until my mid 20's. I basically fell into events after playing a weekly spot in a Brooklyn wine bar. I had a regular ask me if I would play for their wedding and from there I realized that I could turn this into a business.
What do you believe sets you apart from other musicians?
I would hope that my vocals and playing set me apart. I love performing and I try to play every song like I wrote it myself. I also just really care about doing a good job for my clients because I love to make people feel good. I'm that crazy host at a party that's constantly making sure everyone's cup and stomach is full. Having control over the music at an event is like having control of the whole mood and vibe; there is a lot of responsibility to make sure people are enjoying themselves.
What has been your favorite event that you've performed at this year?
Every event is different so that's a tough one. I get a kick out of playing for people's first dances or when I start playing a song at a party and a couple starts slow dancing. It feels good to see the music you play evoke a real emotional response from people so any time that happens it's always a good event for me.
What do you find is key when speaking with and following up with clients that request your service?
I think just being available for communication constantly is key. I respond to my emails multiple times a day to answer questions from clients. The more communication you have, the more comfortable they feel. Also, I make sure that I answer all emails professionally in paragraphs with a Salutation and a Complimentary close. Keeping communication professional shows that you take your business seriously and it helps to establish credibility.
What advice do you have for new members of The Bash?
I would say to new members to be honest with themselves and their clients about the services they offer and what types of gigs they're prepared for. Sometimes people are looking for very specific song selections or styles and they may not have gone out of their way to read your song list. The last thing you want to do is book an event where the client is expecting you to play all upbeat TOP 40 or all Classic Rock and you only have a few tracks in those styles under your belt.
I made the mistake in booking a few events early on where the client and I did not clearly discuss music selection before hand. It's not fun to have a client come over to you and negatively comment on the kind of music you're playing in the middle of an event. Now I always tell clients before booking to read my song list and make sure I'm exactly what they're looking for so there's no surprises. It's tempting as a new musician to just want to play any gig you can because you'll get paid but in my opinion it's more important to think about your business in the long run. When you give a client exactly what they're looking for and do it well, they leave great reviews. Having solid reviews is the key to booking more clients.
Clients Love Kurt Borst!
"In addition to being an incredibly talented musician, Kurt is a true professional. He played during my ceremony and dinner, and my guests could not stop complimenting him. One of my friends wants to hire him to 'play in my living room when I get home from work every day.' Another did not realize he was playing, and thought we had Pandora in the background - he is that good! Kurt was quickly responsive to emails, friendly and so helpful in directing guests at the start of the ceremony, at dinner service and during speeches. I think this was the best money spent for my wedding - do not hesitate to hire Kurt. I will definitely be calling him again."
- NICOL Z. | NANUET, NY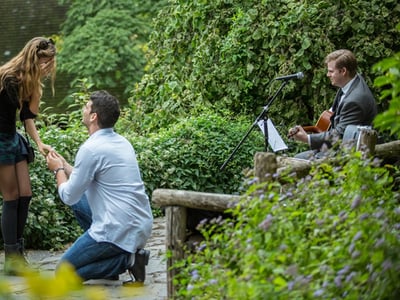 Congrats to Kurt Borst on a successful month of July (and past 6 years), and cheers to many more!