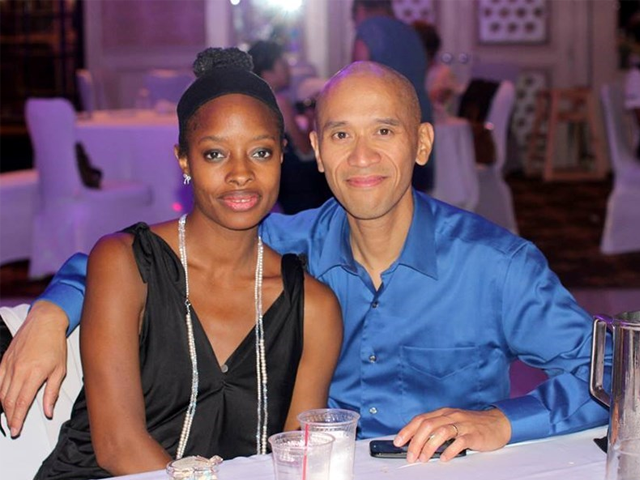 Congratulations to DJ Noy for being the top booked DJ on The Bash (formerly GigMasters) in the month of June! DJ Noy is based out of Pennsylvania and has the wonderful opportunity to perform with his wife at almost every gig! This duo must be really dynamic as they sport a 5-star rating and 44 verified bookings.
DJ Noy is comprised of a husband and wife team working together to make each and every event unique and seamless for all involved. DJ Noy personalizes every event with a flexible price point and skill set. Many clients attest to the personable nature of this pair as well as true attention paid to detail. DJ Noy has left a lasting impression on many despite being relatively new to the business. We reached out to Noy to learn more about the DJ business, what sets him apart, and his secrets to success.
Tell us a little about how you came into the DJ industry:
Interestingly enough, our DJ business started as a small idea around February 2016, born from our love of karaoke parties/open mic nights with our family. We did not necessarily envision we would be doing this as a real part-time business, we were just doing what we loved to do!
What is your preferred event type to perform at?
We love all the events so far, but the romantic aura of weddings takes the cake when it comes to our favorites!
What do you believe sets you apart from other DJs?
It would definitely be our married couple/tag-team aspect of our services. I am fortunate to have my wife at most of our events as my dynamic assistant, co-emcee, line-dance instructor, coordinator and overall "hype" girl to motivate the dance floor! I get to work with my best friend for life!
What's the most popular song request this summer?
"Perfect" by Ed Sheeran.
What advice do you have for new members of The Bash?
There are so many opportunities for new members of The Bash! Being part of the entertainment business is not about being in competition with other performers, but rather, embracing your uniqueness and cultivating a niche and The Bash provides an online platform to link your brand with hundreds of potential clients who are looking for exactly the kind of services you provide!
How would you describe your experience with The Bash over the past two years?
The Bash has been such a blessing to our family-owned DJ business. I discovered The Bash from rave reviews on YouTube. In the summer of 2016, we decided to give it a try and so we put together some pictures and videos for our profile and bingo, we had a booking a few days later! The rest was history. Fast forward to 2018 and we are getting great bookings almost every week via The Bash!
Clients Love DJ Noy!
"Right when we found DJ Noy's profile on GigMasters, we knew he was the perfect fit for us. We had a unique wedding, with plenty of special requests, and DJ Noy didn't hesitate to jump right in. Not only did he and his wife take the time to be there early on the wedding day and stay until late after the send-off, they also came to the rehearsal to assure that everything was planned and would go as smoothly as possible for the ceremony.
For the dancing, his song transitions were seamless and based on the guests reactions of each song to keep things moving! Noy and his wife were genuinely kind people who truly have their clients in mind as their first priority!"
- JOHANNA B. | TELFORD, PA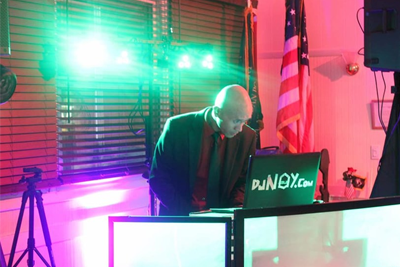 Congrats to DJ Noy on a successful month of June, and cheers to many more!