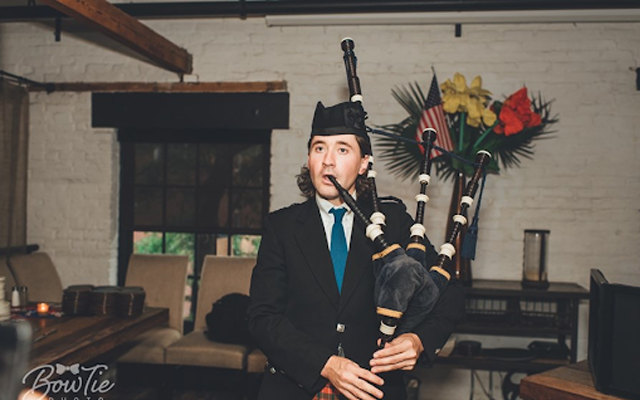 Meet Duncan Moore, the top booked bagpiper on The Bash in June! Duncan has been playing bagpipes since the age of 9 and has years of private lessons and piping competitions under his belt. He has recently pursued piping full-time and hopes to begin teaching students soon.
Through his many years on The Bash, Duncan has almost 200 verified bookings and has won the 'Best Of Award' for the past 7 years! We spoke with Duncan to learn more about how he started playing bagpipes and what inspires him to be the best he can be.
Tell us a little bit about yourself:
I got started on the highland pipes when I was 9 years old. I had exposure to piping earlier in my life at family gatherings where an older teenage cousin of mine would play. After a close friend from childhood moved up to Vermont and began taking pipe lessons, I had seen enough to know that I was deeply inspired by the instrument and eager to learn. Since then, I've taken years of private lessons, attended summer piping schools, and traveled to countless highland games and piping competitions, making my way to the amateur grade 1 level of competition, the second-highest rating possible for a solo piper. I've recently been able to devote myself to piping full-time and it has been a wonderful and blessed opportunity. I hope to begin teaching beginner students in the next year or so.
You've won the 'Best Of Award' on The Bash for seven years straight - amazing! What is the biggest motivator for you to keep getting booked by clients?
The biggest motivator for me is being able to provide the highest quality traditional highland piping to the public. In a field where many solicit their services without the proper musical skills and training, I think it's important to keep the bar raised high for prospective clients to get a professional and authentic musical experience.
Do you have an event coming up that you're really looking forward to, or any favorites from your past?
Recently, I had the opportunity to play a memorial event at the CIA Headquarters in McLean, Virginia. The director was present and really enjoyed the pipes as an addition to the ceremony. I've been able to play in other quite high-profile settings such as the U.S. Capitol, the National Cathedral and Arlington National Cemetery. It's exciting to be able to share my talents at these important venues.
How do you ensure your clients are pleased with how you perform and how do you encourage them to leave reviews?
Over the years, I've learned that clients appreciate a high level of communication and professional advice on curating the music for specific events. Taking extra steps to make it less of a headache for the client is always a plus and is often rewarded by positive feedback. I usually ask in advance if the client is comfortable with and willing to leave a review after the event. Many reviews are unsolicited because the client was so happy with my services.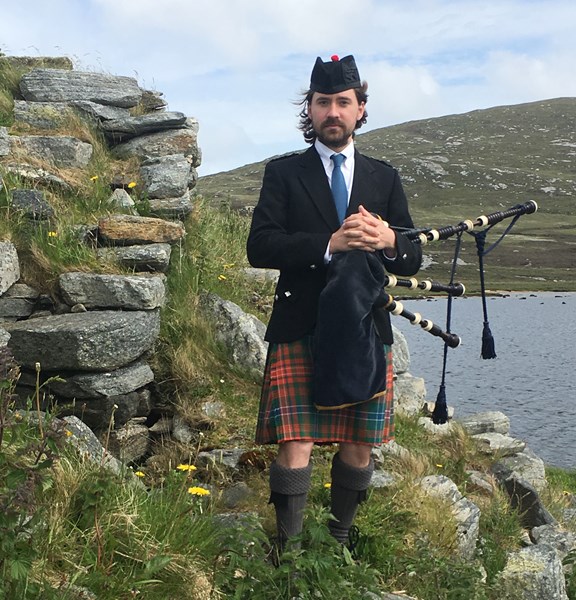 Clients Love Duncan!
"Duncan was wonderful! I recently hired Duncan to play at an exclusive private club event. I was very impressed. He played before senior politicians and appointed leaders and was comfortable and professional and a terrific musician. Duncan is professional and extremely talented. He came super early to make sure that everything was all set, went over the plan, played and then packed up and left with no supervision needed. What a great guy and a great musician. MOST STRONGLY RECOMMEND! Thank you Duncan!"
- KATHLEEN R. | WASHINGTON, DC