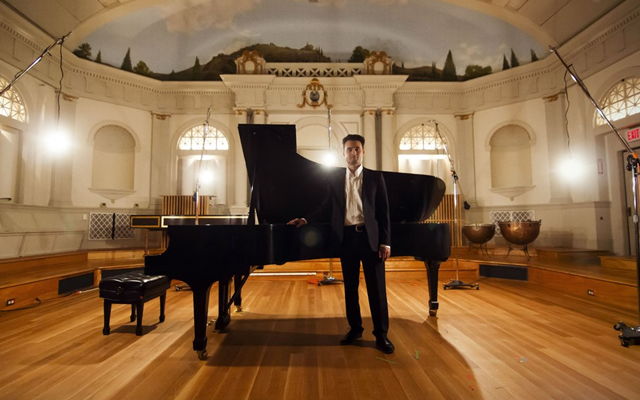 Meet Mikhail Romanov, the top booked solo musician on The Bash in May. Mikhail is a talented and professional pianist from New York City who performs solo and in duet with his mom, a violinist. Mikhail has been a member of The Bash for almost four years and has 130 total bookings!
We got to know Mikhail a little better, from how he got started as a pianist in Russia to his top tips for being successful on The Bash.
Tell us a little bit about yourself:
I'm a jazz pianist from Russia, living in the U.S. for almost five years. I received fundamental jazz and classical education in Moscow and studied music for 15 years in different institutions: music school, Moscow College of Jazz Art, Gnesin's Russian Academy of Music, and Berklee College of Music. While I was studying in Russia, I took part in various international competitions and jazz festivals. I also toured internationally, including performances in the U.S., Russia, Ukraine, and Kazakhstan.
I moved to the U.S. in 2014 to start my jazz career here. With NYC being a world capital of jazz, it was not easy to thrive and make a living at the time. That's why I was looking for a source of additional income and in 2015, I found GigMasters/The Bash and decided to give it a try. It was not easy at the beginning, but now I play a lot of gigs thanks to the website and learned a lot of different music that I never played before.
What has been one of the most memorable events you have performed at throughout your career?
In 2009, I was invited by Morinda, Inc. to performance at the MGM Grand Garden Arena in Las Vegas. It was the first time in my life that I played before an audience of thousands in the hall where the most famous musicians perform. It was an unforgettable experience!
You have a 5-star rating with 80+ rave reviews by your past clients - how do you ensure your events go so smoothly from start to finish?
I try to be prepared for every event and do the the best that I can as a musician. The quality of the music is the main goal for me, all other things are secondary. If you are practicing a lot and playing great, you will always get positive reviews. That's why I'm trying to perform at every event like it's a concert and people feel it. Of course, other things are also important, like communication, punctuality, courtesy, etc., but music is always number one.
What's your #1 tip for responding to leads and getting booked on The Bash?
Respond to your leads as fast as you can. Copy your text and send it via email to the client (they don't always open your messages on GigMasters/The Bash). Email is a more personal and more reliable way of communication. Call the client immediately after sending a message and an email. Prove to them that you are not a robot and that you are a human with a nice and positive voice.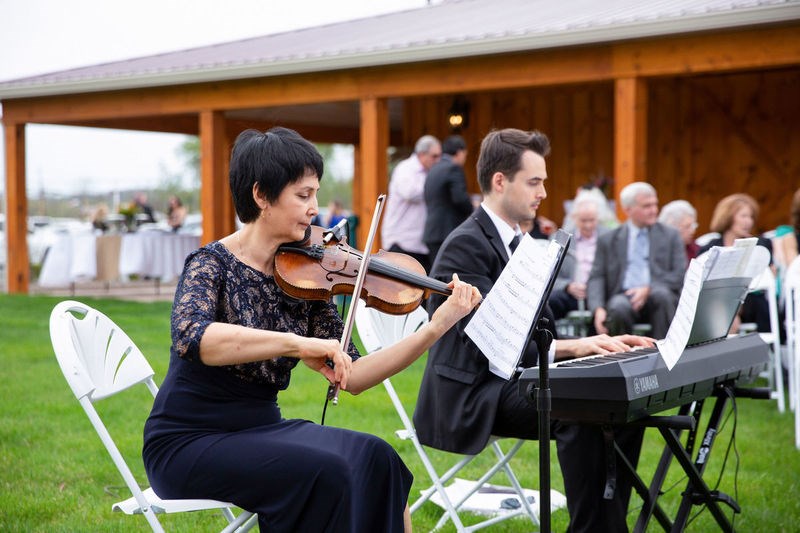 Clients Love Mikhail!
"Mikhail played for the cocktail hour on my wedding day and it was awesome! All of my guests loved his playing. I could see that he was very passionate about his profession. He came earlier to set up and he even walked down to the bridal suite to say hello. He also waited for me to congratulate my wedding before he left. His playing was fantastic and his personality was also gentle and sincere. If I have any occasion that needs piano playing, I would definitely hire Mikhail again!"
- APRIL K. | WESTWOOD, NJ