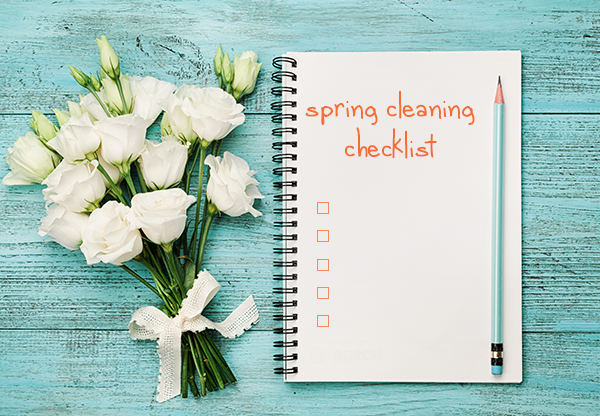 Spring is a popular time for clients to book vendors for all types of events - proms, graduations, weddings, birthday parties and more. In fact, The Bash (formerly GigMasters) had over 110,000 requests throughout the spring season last year. This makes it a great time for a little spring cleaning at The Bash!
Here are some tips on how you can freshen up your profile for the spring and ensure you are fully utilizing all that The Bash has to offer.

Profile Checklist
Description: Your description is one of the first things that potential clients see when they land on your profile. Take a second to reread it, not only for spelling and grammar, but also to make sure it clearly and professionally describes your services and why you're different from other vendors. Adding recent awards and accomplishments is a great way to refresh it!


Photos & Videos: Take a look at through your photos and videos on your profile. Are they blurry, outdated or no longer relevant to your services? If the answer is yes to any of these, update them immediately. Consider hiring a professional to capture new, high quality photos and videos at your next event. Be sure to get some action shots and happy client shots - this shows that your past clients were thrilled with your services and what future clients can expect!


Reviews: Did you know you have the ability to change the order of client reviews on your profile? Read through your reviews and move the best of the best to the top! Also, if you don't already have the

Portable Review Widget

on your personal site, now's a great time to add it so you can start showcasing your client reviews there as well!


Event Types:

Don't do kids' birthday parties or bachelor/bachelorette parties? When you sign up, all event types are automatically selected. Go through and

opt out of any event types that you don't service so you're only getting leads for events you're interested in.


Categories: Members on The Bash get to choose 6, 12, or 18 secondary service categories depending on the membership type. Revisit your selections and make sure you have checked off as many as your membership allows for and as many that make sense for your service.

This determines how clients will find you on our site and will directly affect the quantity and quality of the leads you receive.
Membership Checklist
Portable Contact Form: If you have a personal website for your business, consider adding our Portable Contact Form to it. By adding the simple HTML code to your website, you'll be able to easily receive and manage leads from your own website AND your profile which are all sent to a single place - your inbox on The Bash.


Text Message Lead Alerts: Looking to cut down your response time? Opt in to our free text message alerts to be notified as soon as a client's gig request is submitted. The faster you're aware of new leads, the faster you can respond. We also recently e

nabled t

ext

message

notifications for client

messages so you can quickly see messages and respond to them via text.




Additional Memberships:

Did you know The Bash offers 50% off each additional membership

you create with us? Additional memberships are good if you live halfway between two major cities and want a strong presence in both or if you're multi-talented (e.g., a party DJ, acoustic guitar player, and lead in a tribute band).


Saved Bid Responses: Do you find that you're often responding to client requests with similar messages? Instead of having to type up these responses over and over again, try setting up a few saved responses so all you'll have to do is add some personalization to the message depending on the client. This will save you time and help you respond to leads faster.



Membership Options:

It's always good to reevaluate your membership type to make sure you are in the best membership for your services. If you're willing to travel more than 100 miles or want to be featured in more than 6 categories, it might make sense for you to switch from a Basic membership to a Pro or Gold. We find that sometimes members are just over the 100 mile radius from a major city so expanding the radius helps significantly increase leads.

Happy cleaning! If you have questions along the way, please contact us anytime.