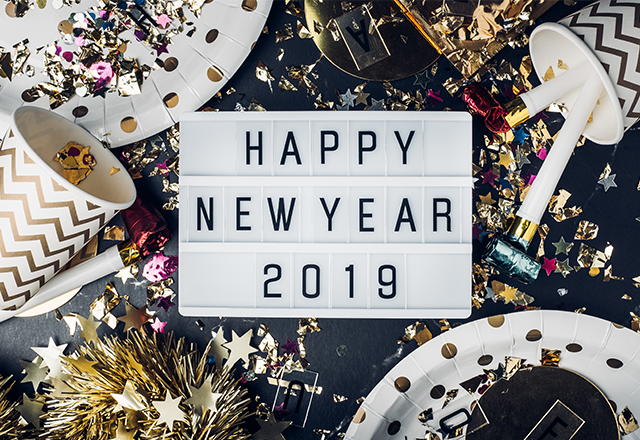 Here at GigMasters, 2018 was a record year in many different ways. Thank you to all of our members for the support and dedication throughout the year and cheers to a prosperous 2019!
Here's a look at the top 5 highlights of 2018.
1. Product Update: Increased Media Storage Limits
By popular request from members, media storage limits were significantly increased across all GigMasters memberships in 2018. Members now have more space to upload high quality video/audio files to showcase their talent to potential clients. If you missed this update, check it out here.
2. Record Number of Bookings
2018 was a year of bookings, that's for sure! The number of bookings on GigMasters increased by more than 5% in 2018 compared to 2017.
3. Increased Booking Dollars
With the number of bookings being up on GigMasters, it's no surprise that total booking dollars earned by members grew significantly in 2018. GigMasters members collectively earned over $26 million last year!
4. Average of All Member Reviews in 2018 Increased
There were a lot of happy clients last year! The average of all client reviews that GigMasters members received in 2018 was 4.9, up from 2017. Keep up the great work!
5. Over 3 Million Leads Generated in 2018
Clients continue to rely on GigMasters for all their party entertainment needs. There were a total of 3.5 million leads generated on GigMasters.com in 2018. If you need some tips for managing and responding to your leads in 2019, check out these helpful articles.
We'd love to hear about your year! Share your biggest accomplishments in 2018 below in the comment section.
---
Not a GigMasters member yet? We want to help you have a successful 2019. Learn more about becoming a member.