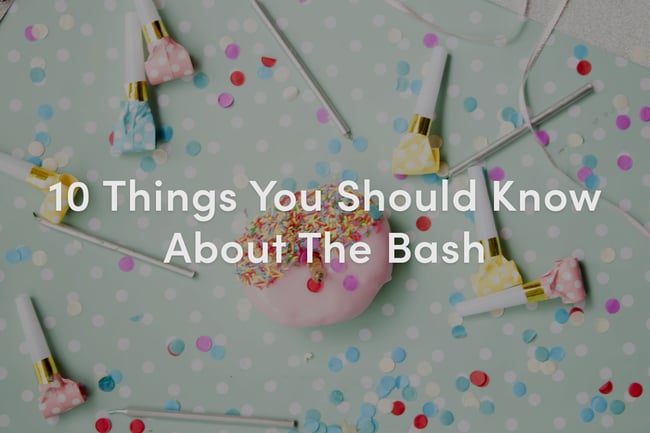 Here at The Bash, our top priority is to get our members booked for live events. We want to make sure that you are familiar with how The Bash works, and that you make the most of your membership.
Here are the most important things that will help you succeed on the site.
1. Bookings will get you more bookings.
The more bookings that you confirm through The Bash, the more leads we will send your way. Your booking dollars in the past 6 months is one of the key factors in ranking higher in search results on The Bash. Learn more.
2. Invest in your success.
Make sure all bookings are confirmed through the system (if a client finds you through The Bash and hires you, you are required to confirm the booking per our user agreement). Not only will you rank higher, clients will also be able to leave you a review after the event takes place. More reviews lead to more bookings!
3. Get credit for bookings.
Even if you didn't get your booking from The Bash you can still get credit toward your booking dollars to help propel your rankings in search. You can accept client reviews for these outside bookings as well! Learn more.
4. Make a good first impression.
Customize your profile on The Bash to display photos, videos, and samples (if applicable) of your business to put your best foot forward and entice clients to book! Learn more.
5. Always respond quickly.
Our data shows that fast responders are more likely to get booked (and the more you book the more leads we'll send you) so time is of the essence. Enable Text Message Leads.
6. Always follow-up after the quote.
As soon as you submit a quote to the client, their contact information will populate on the request. Make sure you follow up within 24-48 hours with a phone call or text message. Members that follow-up with the client directly are more likely to get booked. Learn more.
7. There's a way to opt out of event types and dates.
Don't do kids parties or funerals? You can opt out here from specific event types. You can also blackout dates on your calendar to make sure we only send you leads for dates that you're available for here.
8. Enable online payments to give your clients Our Guarantee.
If you want to ensure your client has the best experience possible booking you, make sure you enable Online Payments. If your client doesn't pay through The Bash and there's a problem, we can't help them. Make it easier for them to book you fast and securely!
9. Radius can be changed.
If you are getting leads from too far away, you can reduce your travel radius. There's no limit to how often you can change it, so experiment with different mileage (or your primary location!) until you get it just the way you like it.
10. Save your responses.
You can set up Saved Responses ahead of time with different quotes for different leads. That way you a can respond to leads super fast!
_
Keep this post in your back pocket and, as always, you can contact our friendly Account Services team if you have any questions or issues concerning your membership with The Bash.