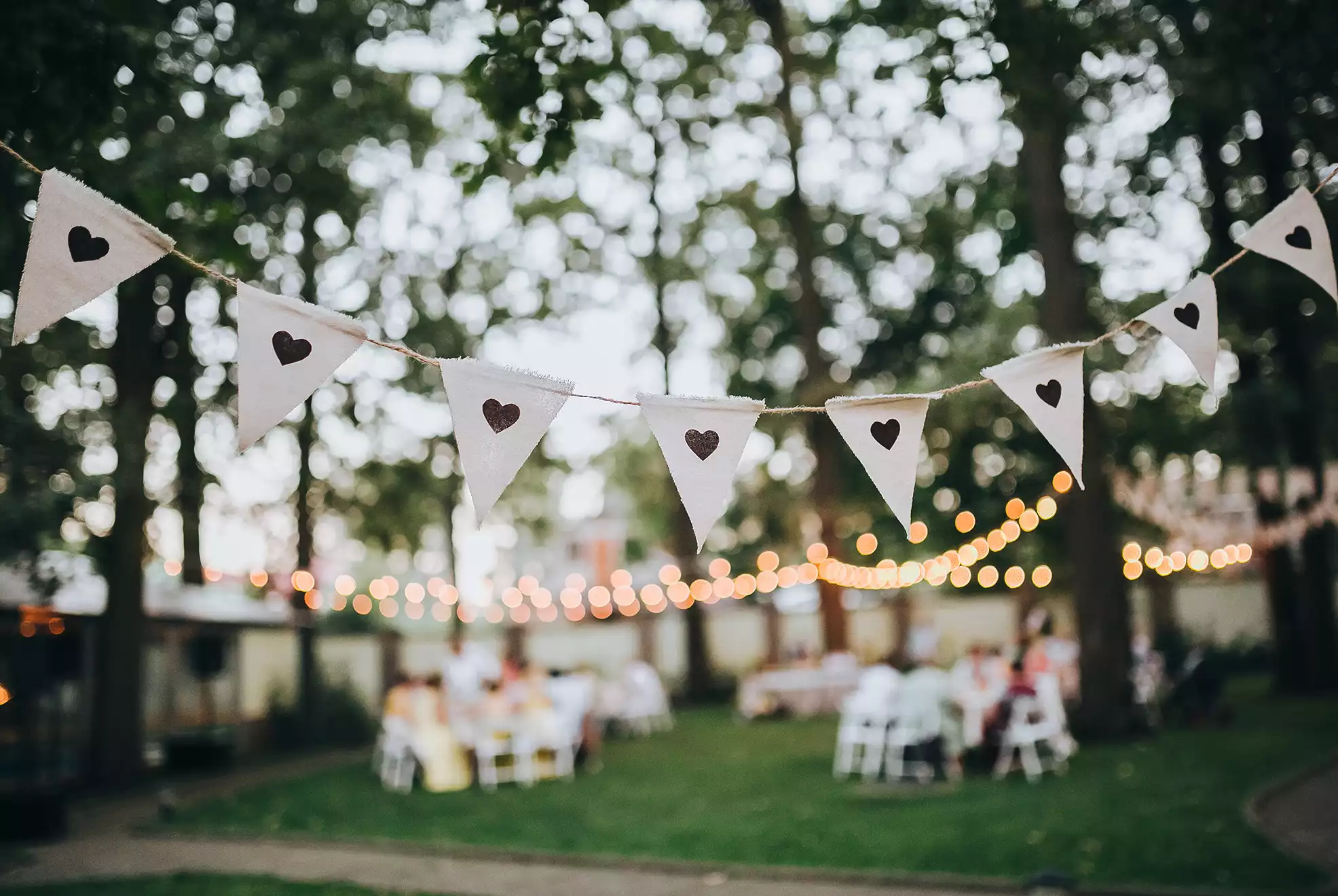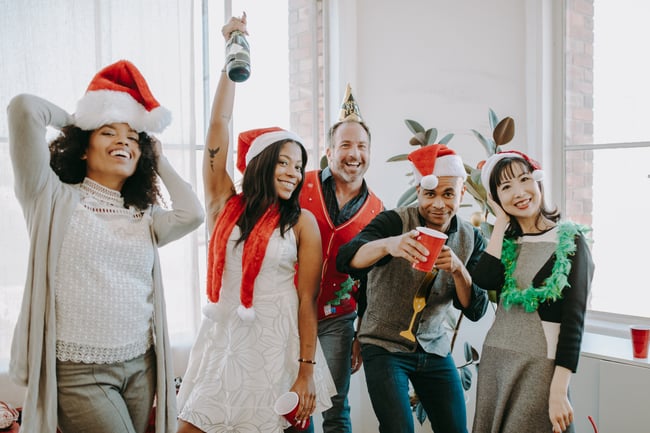 With in-person events in full swing this holiday season, party hosts are planning to bring back the holiday traditions they missed out on last year. Whether a company party or a dinner party with family and friends, all types of vendors—from Santas and Christmas carolers to DJs, photo booth rentals, and more—are being booked for holiday celebrations.
We caught up with some vendors who were recently booked for holiday events on The Bash to learn about what they are doing to secure holiday bookings. Keep reading to find out how they're advertising their business this season and their top advice for other vendors looking to get booked.
How Vendors Are Getting Holiday Bookings This Season
1. Updating their online presence to highlight holiday event experience.
An easy and effective first step in securing holiday bookings is to showcase your business's experience with holiday events across your online platforms. Social media, a professional website, and anywhere else your event business can be found online are all channels where you might get a booking, so it's important to update them for the season. The vendors we caught up with do this by adding photos or videos from past holiday events, sharing their availability, and including any special holiday offers. Creating a post on social media when you are booked for a holiday or Christmas celebration can also be helpful as it lets planners know you are actively being booked for these types of events.
Reviews are helpful any time of the year, but reviews that are specific to holiday events can be especially helpful during this season. Sharing positive reviews from past holiday event clients is a sure way to help your business get more 2021 holiday bookings.
2. Responding quickly and following up with past clients.
Since the holidays are always a busy time, responding quickly to leads plays a very important role in securing bookings this time of year. With so many different types of vendors being booked for holiday events, party planners are likely reaching out to several vendors for quotes while planning their celebration. Responding to leads as soon as possible will ensure your business stands out.
Vendors are also expecting repeat clients. Many of their clients host annual parties so they make it a point to reach out to those past clients this time of year. Following up with past clients, especially those from holiday bookings, goes a long way. It can lead to even more bookings by that same client or a referral to a family member or friend of theirs who is hosting this year's holiday celebration.
"Saturate your market with brand awareness, build your reviews and follow up with clients from the past."
- DJ Bobby Freedom | DJ
3. Clearly communicating and customizing the experience for clients.
The vendors we caught up with expressed that clearly communicating with clients is the number one, most important part of the process. Listening to their requests, details of the event, and seeing how this fits in with what your business is capable of delivering is critical. If any request is beyond the scope of what your business typically delivers, suggest another alternative or consider making an exception and taking on the challenge. Clients appreciate feeling like their event and celebration is special and not just another holiday party.
The holidays are also a special time to spend with family and friends, so vendors who make an effort to customize the experience for their clients find that this helps them to get booked. Whether that's providing special holiday offers or pricing, performing holiday music, or anything else holiday-related, it can make the experience more personal for the client and their guests. Everyone has their own holiday traditions, so checking in with each client to see if there's anything your business can do to help carry out their tradition helps in understanding what exactly the client is looking for and providing just that.
"ALWAYS deliver what is promised, more if you comfortably can - but NEVER over-promise and under-deliver!"
- Xspanse | Acoustic Band
—
Wondering what holiday bookings look like this year? This holiday season vendors are being booked and preparing for both in-person and virtual celebrations. They are also making more of an effort to incorporate the holidays into events as many clients are either resuming past holiday traditions or are ready to make new ones.
—
What's your key to getting booked for holiday events? Comment below!