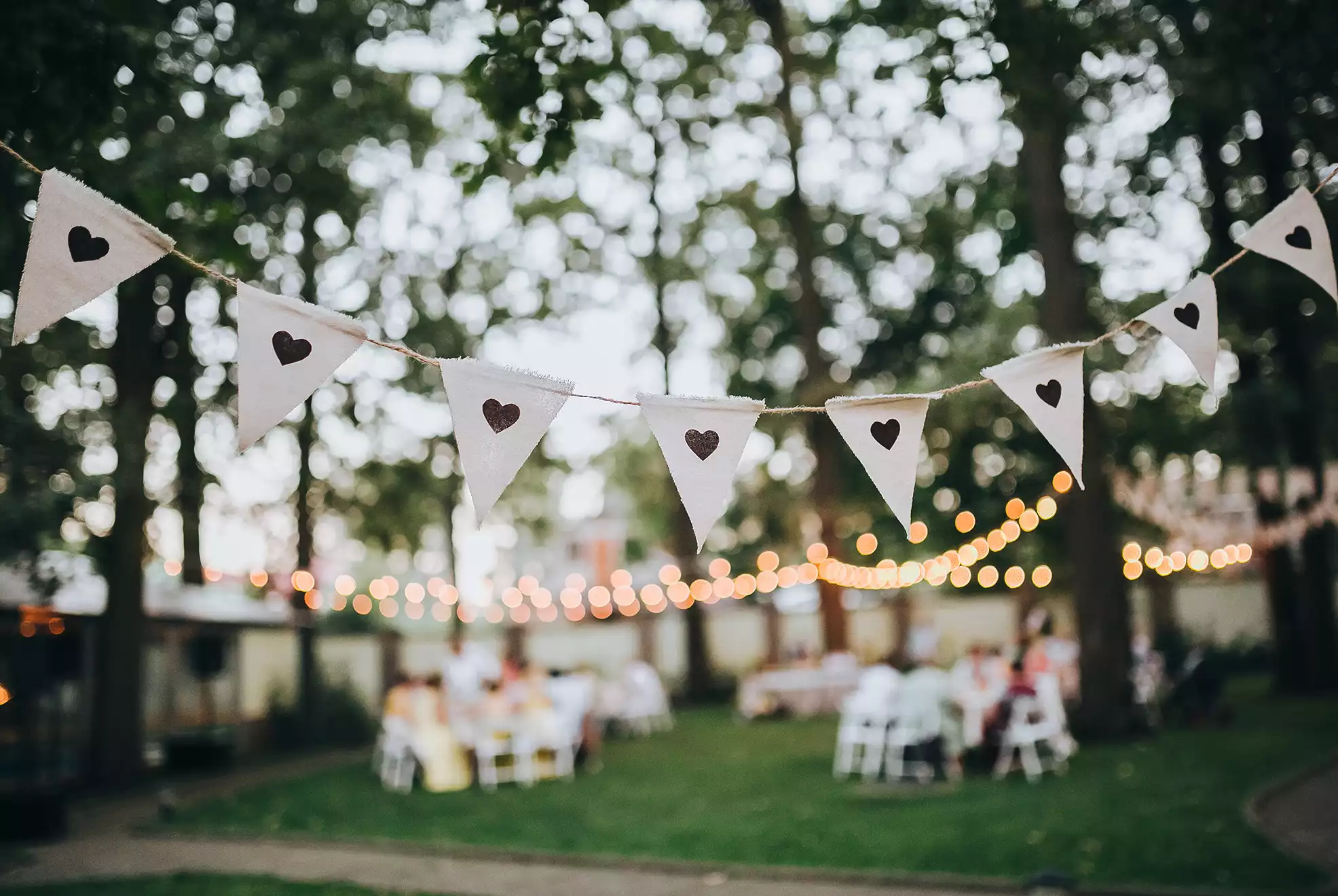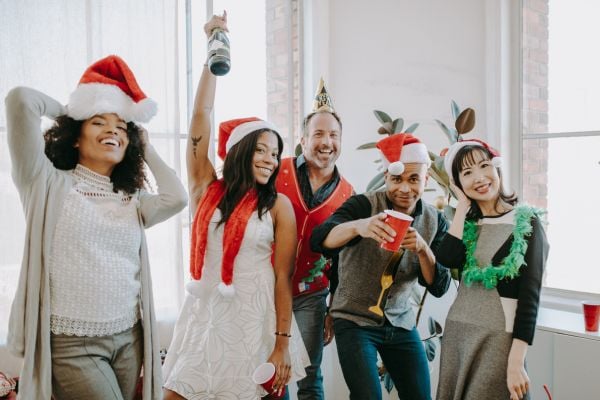 Whether a company party or a dinner party with family and friends, all types of vendors—from Santas and Christmas carolers to DJs, photo booth rentals, and more—are being booked for holiday celebrations.
We caught up with some vendors who were recently booked for holiday events on The Bash to learn about what they are doing to secure holiday bookings. Keep reading to find out how they're advertising their business this season and their top advice for other vendors looking to get booked. Plus, get insight into the holiday trends we saw on The Bash last year.
How Vendors Are Getting Holiday Bookings This Season
1. Updating their online presence to highlight holiday event experience.
An easy and effective first step in securing holiday bookings is to showcase your business's experience with holiday events across your online platforms like social media or a professional website. The vendors we caught up with do this by adding photos or videos from past holiday events and sharing their availability and special holiday offers. Announcing a booking for a holiday celebration on social media can also be helpful as it lets planners know you are actively getting booked for these types of events.
Positive reviews from past holiday events are also great content to share through your social media accounts or website. Reviews are key to influencing a party host to book your business—especially for specific events like holidays.
"I look forward to the holiday party season. There are a lot of fun events during the winter that I always look forward to scheduling."
- Mike Maxwell | Comedian
2. Connecting with past clients.
The holidays are when many vendors expect repeat clients, especially the clients that host annual holiday parties. Making a point to connect with past clients this time of year can lead to more bookings. All it takes is sending a quick email checking in with them, letting them know you're available for events this year, and sharing any new services or holiday offers available. If they weren't already thinking about booking you for their holiday event, they are now! It can even lead them to refer your business to family and friends hosting this year's holiday celebration.
"Saturate your market with brand awareness, build your reviews and follow up with clients from the past."
- DJ Bobby Freedom | DJ
3. Responding quickly.
Since the holidays are very busy, responding quickly to leads is critical to securing bookings this time of year. With so many different types of vendors getting booked for holiday events, party hosts are likely to reach out to several vendors for quotes while planning their celebrations. Responding to leads as soon as possible ensures your business stands out and gives you a greater chance of being booked.
4. Clearly communicating.
The vendors we heard from expressed that clearly communicating with clients is the most important part of getting booked. Listening to client requests, event details and seeing how this fits in with what your business can deliver is critical. If any request is beyond what your business typically provides, suggest another alternative or consider making an exception and taking on the challenge. Clients appreciate feeling like their event is special and not just another holiday party.
"Clear communication is #1 priority. You absolutely have to listen, and respond to client needs and expectations. Always deliver what is promised, more if you comfortably can - but never over-promise and under-deliver!"
- Xspanse | Acoustic Band
5. Customizing the experience for clients.
The holidays are also a special time to spend with family and friends, so vendors who customize the experience for their clients find that this helps them get booked. Whether that means special holiday offers or pricing, performing holiday music, or anything else holiday-related, it can make the experience more personal for the client and their guests. Everyone has their own holiday traditions, so checking in with each client to see if there's anything your business can do to help carry out their tradition helps you to understand what exactly the client is looking for and allows you to provide just that.
"Every response I make to a planner is very specific to their event. Depending on the holiday, I can cite examples of similar events I have done and why it was successful."
- Julius Bindrim III | Band
6. Holiday offerings or packages.
Depending on the nature of your business, you might adjust the services you offer to the season. If this isn't typical, you might consider how you can add to your offerings for the holidays—whether that's being available for longer hours, adjusting your repertoire to focus on the holidays, providing extra services, or offering a holiday discount. Any effort you make towards a specialized holiday offer or package will create exclusivity and uniqueness that party planners will be interested in and lead to more bookings!
"We will add in a handful of holiday season songs into our repertoire that will celebrate the season!"
- Xspanse | Acoustic Band
Holiday Event Trends on The Bash
The holiday season is just around the corner, so we're sharing event and vendor trends we saw last holiday season. These trends are based on client holiday event requests and bookings made in 2022.
Top-Requested Vendor Types
These are the most requested vendor types during the holiday season:
Santa Claus

Christmas Caroler

Caricaturist

Pianist

Bartender

Magician

Jazz Band

Cover Band

DJ

Comedian
Cities With the Highest Number of Client Requests
The Bash received the most requests from clients in these cities during the holiday season:
New York City

Houston

Chicago

Los Angeles

Miami

Washington, D.C.

San Francisco

Charlotte

Dallas

Las Vegas
—
Requests and bookings for holiday events typically increase significantly in October and peak in November! If you're not already getting visibility to party planners, learn more about creating a profile on The Bash and start connecting with new clients.
—
YOU MAY ALSO LIKE
10 Ways to Get Booked for More Events >
5 Ways to Utilize Reviews to Get Your Business Booked >
How to Communicate With Party Planners From Start to Finish >