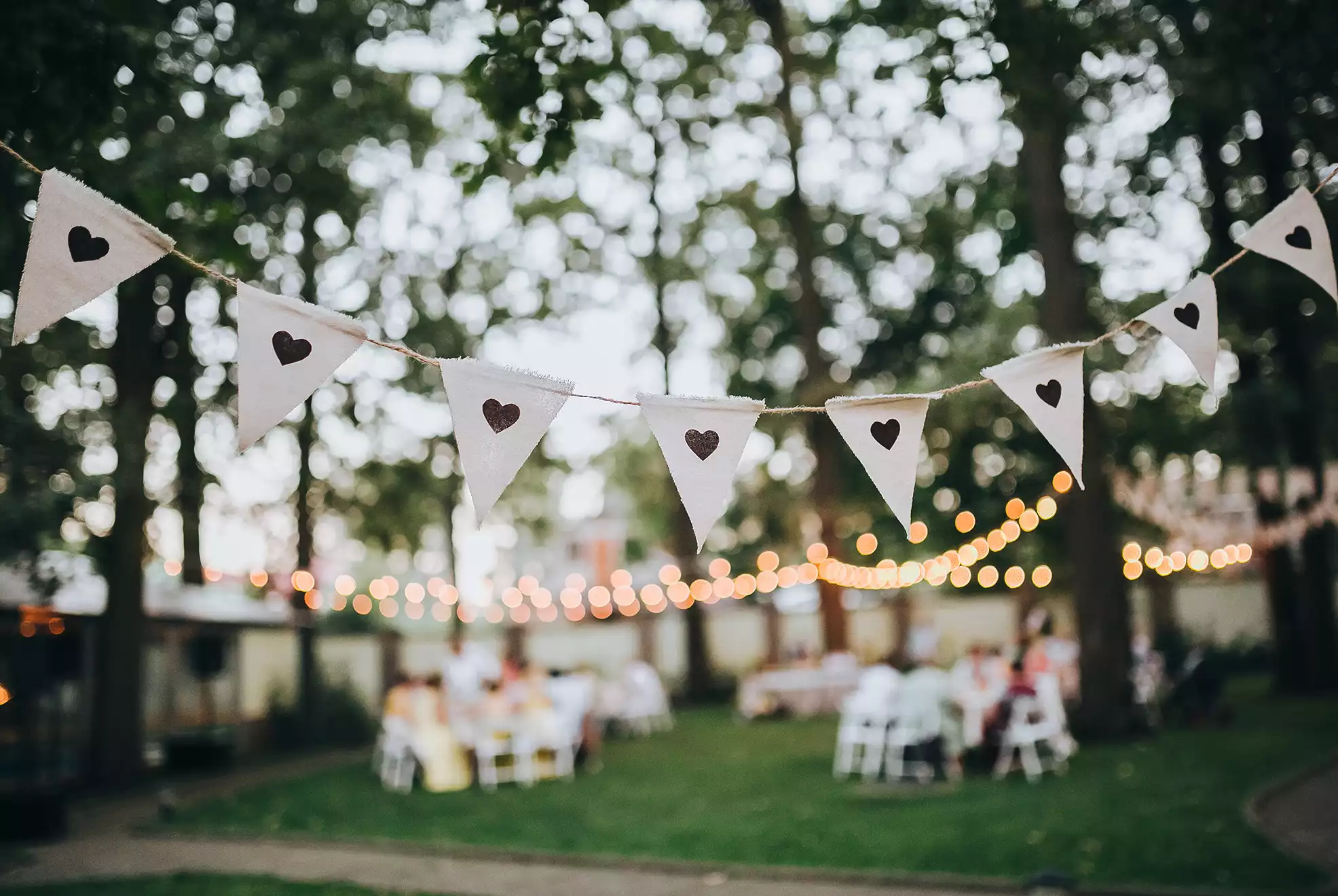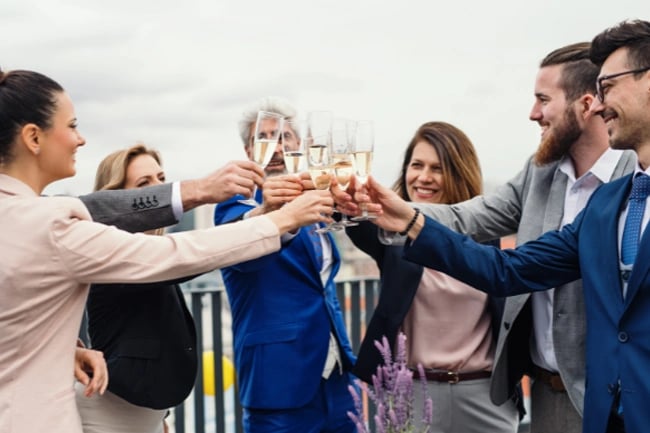 Corporate functions are one of the most popular events on The Bash, and requests and bookings for corporate events peak in November. With employees continuing to head back into the office, welcome-back parties, training events, holiday parties, and other corporate celebrations are in full swing. Wondering how to get more corporate gigs for your business?
We caught up with three vendors who were recently booked for corporate functions to learn how they get visibility to corporate clients, prepare for these events, and find out their top tips for getting more corporate bookings.
Pro Tips on How to Get More Corporate Gigs.
How do you get visibility to corporate clients?
Utilizing online booking sites like The Bash
The vendors we heard from use The Bash to advertise their services and meet new clients they otherwise might not have connected with. By customizing their profile and listing their business in various vendor categories and locations, they have been able to get more exposure to corporate clients and expand their business.
Social media
Sharing business updates, client testimonials, examples of past work, and more on social media is an easy way vendors get in front of prospective corporate clients, show that they are actively booking corporate gigs, and communicate customer satisfaction.
Leveraging client referrals
Providing a positive experience for clients and keeping an open line of communication after the event helps these vendors get rebooked and referred for other corporate events.
What has been key to your business getting booked for corporate events?
Responding quickly to requests
Each vendor said they respond to requests as immediately as possible or within a few hours after the request is received. A fast response helps them to secure the booking over other vendors and ensures they are not forgotten during the planner's search. When it comes to corporate events, the planner is usually an employee who has a list of competing priorities, so responding quickly ensures the vendor's business is still top of mind. Utilizing The Bash's saved response feature helps the vendors respond quickly to potential clients without having to start from scratch each time.
Consistency
Being consistent by continuing to follow up with corporate planners in a timely manner throughout the booking and event process communicates the vendor's professionalism, reliability, and interest in providing their service.
Providing samples of past work
Leveraging samples of past work for past corporate clients and their testimonials also helps these vendors to secure corporate gigs. Providing examples of previous work gives the client an idea of what to expect if the vendor is hired and testimonials show that other corporate clients have been happy with their work.
"I send the first email the same day I receive my lead. I've found that when planners are making requests, the event is top of mind. By the next day, they are on to a new problem to solve."
- Jean Briese | Motivational Speaker

How do you prepare differently for corporate events versus other event types?
Focus on logistics
For corporate functions, vendors prioritize logistics including the event theme, environment, number of guests, event start time, set-up time, and other details. They often plan for extra time to account for unexpected delays, technical difficulties, and other setbacks that may arise. Establishing a single point of contact for the event is also important, especially the day of the event when other tasks may come up for the planner.
Deliver a tailored experience
It's important to connect with the audience and be able to deliver a performance they can resonate with—whether it's life or work-related. Therefore, these vendors tailor any presentations and stories to their corporate audience. Interacting with the audience plays a major role in making them feel connected.
"Often these types of events have presentations, unexpected delays, logistical/technical challenges, etc. If I am idle doing nothing because of these situations, I often will not start charging for my services up to 45 mins after my original start time. My clients appreciate this and often rehire me and refer me to other businesses and organizations."
- Alex Your Fortune Teller | Fortune Teller
What is your key to making corporate event clients happy?
Being responsive and communicating clearly
Ensuring the vendor is easily accessible to their clients and having a clear line of communication contributes greatly to customer satisfaction. The vendors check-in with their clients multiple times leading up to the event and make sure to confirm the day-of details in case there are any last-minute changes. The clients appreciate that their vendor is easy to reach and keep in touch as it makes the process easier for the corporate planner.
Being flexible with client requests
Every corporate client and function is different, so being flexible with requests and providing suggestions can create a memorable experience for the planner and employees. Corporate clients are often impressed with this as it shows that the vendor wants to make their event special and is genuinely interested in providing the best experience they possibly can.
"I try to maintain a positive, upbeat attitude and figure out how I can help them. Typically their number one goal is impressing the attendees and helping set the atmosphere. I try to pay attention to what's going on before I perform so I can figure out how to help the flow of things."
- Kimberly Alana | Acoustic Guitar
What is your #1 tip or piece of advice for other vendors looking to get booked for corporate events?
Invest in your business
Whether this means making improvements, expanding offerings, or spending more on new advertising opportunities, investing in your business will help you earn more, attract new clients, and grow your business.
Be professional
Being professional throughout the event process, from responding to requests and getting booked to following up with clients for a review, makes the event planning, preparation, and day of tasks easier for the corporate planner. Plus, being professional can go a long way, leading to repeat clients or word-of-mouth referrals.
Go the extra mile or offer alternatives
Providing an experience beyond your typical corporate services to accommodate a request leads to happier clients and more reviews. If any request is too far-fetched, providing alternatives can help open the client to other options with your business still in mind.
_
What's your key to getting booked for corporate events? Comment below!