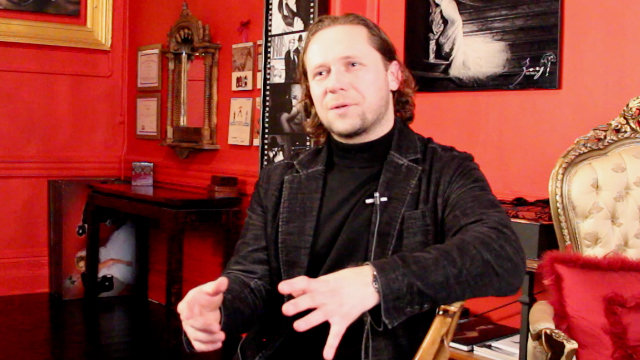 Take one look at Ed Hafizov's work, and you'll see that photography is more than just a job: it's a passion. For others who are passionate about their photography work, Ed has a few fantastic tips to help produce the best results possible - with help, of course, from your GigMasters profile.
1. Display your best work
When attracting new clients, Ed says, "You have to put your best work forward." This is what can make your GigMasters profile such a powerful tool! Use your profile's media section to highlight a diverse range of photos. Clients expect that what they see is what they get, so don't keep any hidden gems tucked away – otherwise, you may not get a chance to show them off.
2. Give each shoot enough time
After a client describes what they'd like to get out of their photo session, take a moment to truly consider how long it will take to give them the product they desire. If it's a theatrical shoot, like many of Zorz', it's going to take much longer than a simple portrait session. With that said, don't sacrifice quality to squeeze multiple sessions in on the same day. Great shots shouldn't be rushed, so don't be tempted to cut corners. Be open and honest with your client about what's realistic, and keep them in the loop on how long it'll take to shoot.
3. Cross-Sell yourself!
Don't be afraid to market to your past clients with new offerings. Past bridal clients? Offer up boudoir shoot packages when Valentine's Day draws near! Maternity clients? Create a Holiday card package. Following up based on seasonal events or individual milestones is both thoughtful and marketing-savvy. This suggestion can help turn a new client into a repeat client, which is something Ed prides himself on.
-
What advice would you have? Share in the comments below, then head to Zorz Studio's profile to view more of Ed's work. Also, watch this short "picstory" that he shared with us about a wedding shoot: