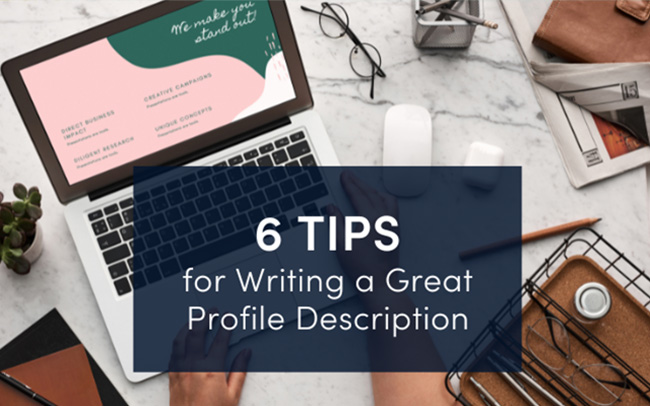 We all know photos and videos are important for winning over potential clients, but don't forget about another essential piece of the puzzle: your profile description.
Your profile description tells potential clients what you do, who you are, and what makes you special! Keep the 6 tips below in mind as you're writing it.
6 Tips For Writing the Best Profile Bio
To help you make the most of your description, take a look at the tips below:
Describe what you do. This may sound obvious, but it's worth reiterating! Describe what type of entertainment or service you specialize in, as well as what clients can expect from you if they were to hire you. Be sure to include:

The services you offer, especially any niche or specialized services you provide.

Event types you are typically most booked for (or want to be booked for!)

What cities/locations you typically perform in. Also, don't be afraid to name drop any venues that you may be a regular at.

Don't be modest. Let's hear about your accomplishments. Write about any awards, notable past gigs, and even some recent client testimonials. This will stand out to potential clients.

Keep it short and sweet. Make sure that your bio isn't too long, but has enough detail to fully explain what you do and why you are so great at it. We typically see profile descriptions that are 1900 characters work best for our members.

Avoid the grammar police. IT'S FUN TO WRITE IN ALL CAPS, but that can make you look very unprofessional and so will spelling and grammatical errors. Ask a friend or colleague to read it over, and remember to use spellcheck and write in complete sentences!

Be passionate. Express how much you enjoy what you do professionally, and let potential clients know why you love working in the live event business! Clients will be able to feel your excitement and passion for what you do through your description.

Make it unique: Create a description that is different from any bios that you have on other sites. Unique content helps with SEO, driving more client traffic to your profile.