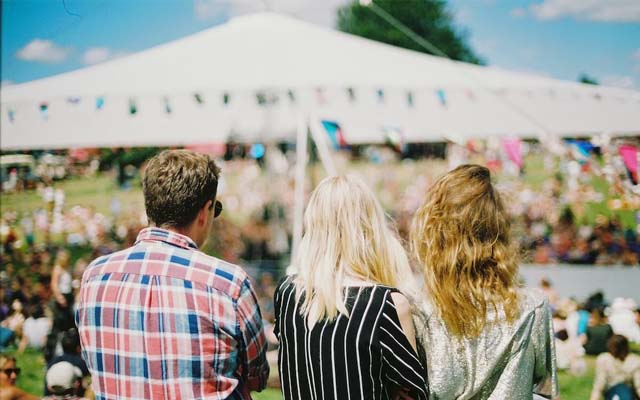 The Bash has always allowed you to add events to your booking calendar, but you can also report bookings on behalf of your clients and get credit for them as you would any other booking on The Bash. That means these events count towards your search results ranking and, should the client leave feedback, your star rating.
Plus, reporting bookings in this way also gives your clients access to key features on The Bash and the peace of mind that comes with booking with the web's most trusted live entertainment booking service.
It really is a win-win for performers and clients. Check out these Questions & Answers to learn how to help out your clients and improve your status on The Bash at the same time:
Why should I use it?
This is a great way to route events through The Bash. It gives your clients the opportunity to take advantage of valuable features like deposits, balance payments, and contracts. And, as we already mentioned, it can also help you improve your rating and ranking on The Bash.
Also, while you may be familiar with how to use The Bash, it is important to remember that many clients have never used our site before and may not be tech-savvy. This new feature allows you to initiate bookings on behalf of your clients, making things easier on them and ensuring that you don't miss out on getting credit for your booked events.
How does it work?
In a nutshell: you report the booking to us, pay the 5 % ($20 minimum) booking fee and, as long as the client doesn't decline the booking, we treat it just like any other booking on The Bash.
Follow these steps to report a booking to The Bash:
Log into your Control Panel.
Go to your Calendar tab.
Click the 'Add Gig/Blackout Dates' link.
Select the first option to create a booking on The Bash.
Fill out all the necessary information about the booking: Client Info, Event Info, and Service Info.
Click the "book and pay fee" button.
As soon as you click "book and pay fee" you will be charged the 5% ($20 minimum) booking fee. Please note: You can only add an event that has a future date or an event that has occurred within the past 30 days.
Next, we contact the client to confirm the booking. Unless we hear otherwise from the client, the event will be treated like any other booking The Bash.
What if a client doesn't confirm the booking?
We will do our best to contact your client to confirm the booking. However if the client never responds, we will assume the gig is still on and proceed like any other booking. The gig will count towards your booking totals and will be subject to all of the guidelines set forth in our User Agreement.
What happens if a client declines the booking?
If a client declines the booking, your booking fee will be returned immediately and the gig will be canceled. You will still be able to add the event to your gig calendar at no charge, but you will not receive credit towards your rating and ranking on The Bash.
What if I have any questions along the way?
Don't worry! Help is (always) just a phone call or email away. If you have any questions about reporting gigs to us, just ask! You can always reach us here: http://www.thebash.com/contact.
Happy booking!