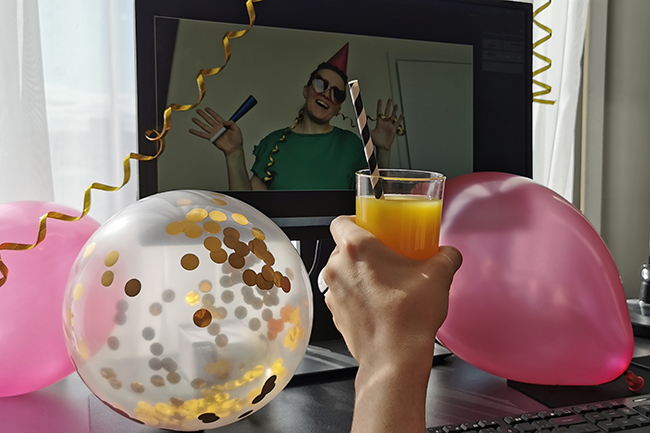 Communication with your current, past, and potential planners is more important than ever right now. As we navigate this uncharted territory together, we've come up with some key tips to keep in mind as you're communicating with these different groups of planners.
Current Planners
Proactively reach out: Check in with your planners who have events coming up, whether they are this month or later this year. Even if they're not concerned about the possibility of postponing their event, they will appreciate your attention and care right now. Let them know that if they need anything, you're here for them!
Make postponing seamless: For your party planners who have to postpone their event due to COVID-19, make this process as easy as possible. It's a difficult time for them so try to keep their spirits up. Being kind and flexible now will not only help you keep their business, it will also lead to future referral business.
Set time aside: Dedicate a few hours daily to check and respond to your emails, leads, and any other type of communication with your current planners. A timely response is critical to building strong trust when it comes to their event, booking you again, or recommending your services to a friend.
New Potential Planners
Be responsive: During this overwhelming time, party planners may be feeling a sense of stress looking for vendors. We recommend responding to new inquiries within a few hours and following up with a phone call. Being quick to respond and speaking with them directly will give the planner a peek into what it will be like communicating with you throughout the planning process.
Remain flexible: Try to be accommodating when it comes to their event and any special requests the planner may have. Taking a little extra time to be flexible and understanding will build trust from the start and help get you booked.
Showcase your value: Make sure your profile on The Bash and other platforms is as up-to-date and professional as possible. Now is the time to really showcase your best self, so spruce up your bio, add new high-resolution photos, and respond to some of your recent reviews! Here are some ways to refresh your profile right now.
Make them feel comfortable: Planners want to feel safe booking vendors for their upcoming events. If the planner is hesitant to book you due to the uncertainty of COVID-19, make them feel more comfortable by explaining your safety plan for the event, be flexible with any payments due (if possible), and let them know you'll be in communication with them leading up to the event.
Past Planners
Request reviews: As we all have a little more time on our hands, consider doing some outreach to your past clients to see if they'll leave you a review! It's a good time to check in with them to see how they're doing and ask if they wouldn't mind leaving you a quick review to help your business during this time. Learn more about requesting reviews and how you can easily do it on The Bash.
Touch base: Are you available for virtual events? Consider doing some proactive outreach to past party planners letting them know you are currently offering this service in case they are looking to plan a virtual celebration in the near future. This is a great way to make a connection, strengthen that relationship, and get rebooked, whether for a virtual celebration or a future in-person event. Here are some tips for your virtual performance.

Post on social media: An easy way to connect with some of your past party planners is by posting across your social media channels. Consider sharing photos from past events and tagging them. Not only is it a nice way for them reminisce about their past event, it brings you top of mind and may even result in them sharing the post on their platform! See more social media tips here.
_
Do you have any advice for communicating to party planners during this time? We want to hear! Comment below.